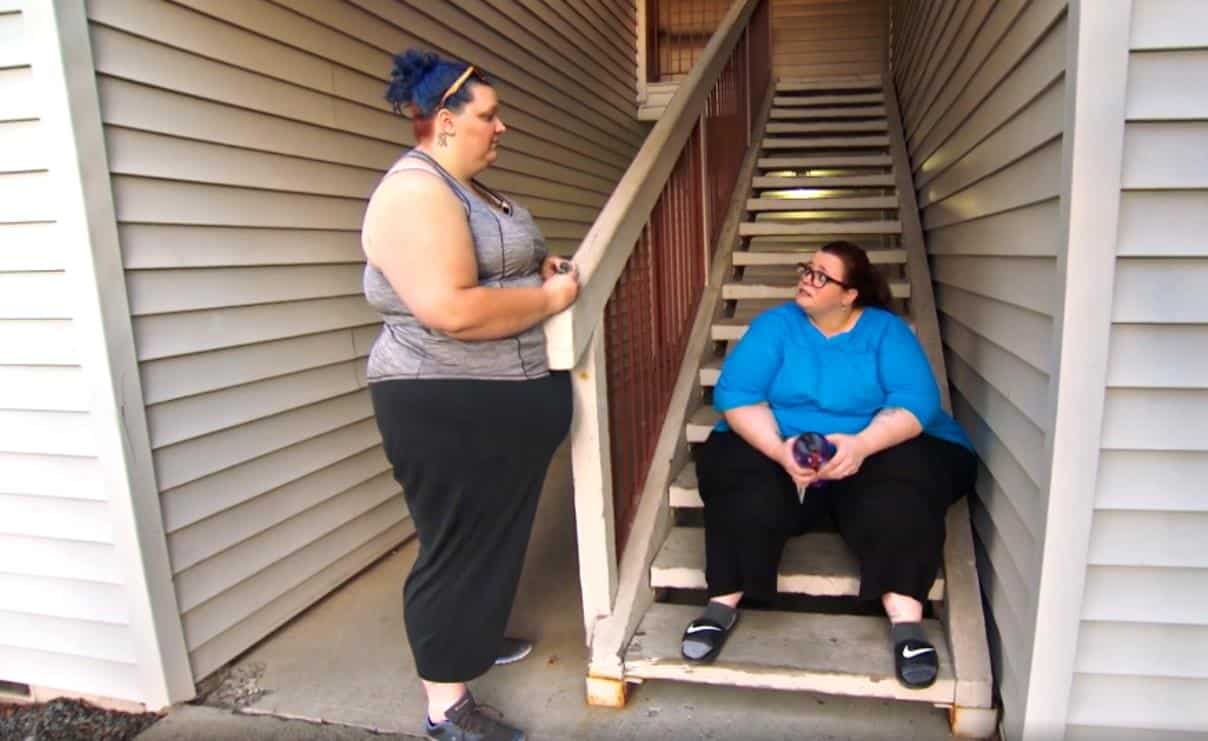 The latest episode of My 600 Lb Life featured a mother and daughter team. Jennifer Jess and her daughter Marissa Jess weighed a combined 1,000-lb between the both of them.
42-yr-old Jennifer tipped the scales at 636 pounds, while Marissa, 26, weighed 573 pounds. The two Bend, Oregon natives decided to head to Texas to see renowned weight loss surgeon Dr. Younan Nowzaradan in an attempt to get the gastric bypass surgery to lose weight.
And unfortunately, as with most participants of the show, Jennifer opened up about her painful childhood which entailed being sexually abused by her stepfather. Even worse, she shared that her mother knew about it and did nothing to stop it.
To cope with her childhood trauma, Jennifer turned to food. She had her daughter Marissa at the age 16, and also turned to using drugs.
The excess weight has had a negative impact on the lives of both women as Jennifer became dependent on her daughter to help take care of her, while Marissa felt overwhelmed by it all, contributing to her obesity.
"I hate that I have to be the responsible one. I feel like I never got to be a kid," said Marissa.
By the end of the show, the mother and daughter duo had success when it came to losing weight and also dealing with their personal issues. Jennifer ended up breaking up with her boyfriend Dawayne, who she accused of 'gambling and doing drugs.'
Jennifer weighed 426 lbs after losing 210 pounds. Marissa ended the show weighing 341 lbs, having lost a total of 232 pounds.
Below are recent update photos of Jennifer and Marissa showing off their weight loss!
TELL US – THOUGHTS ON JENNIFER AND MARISSA'S MY 600-LB LIFE'S EPISODE?