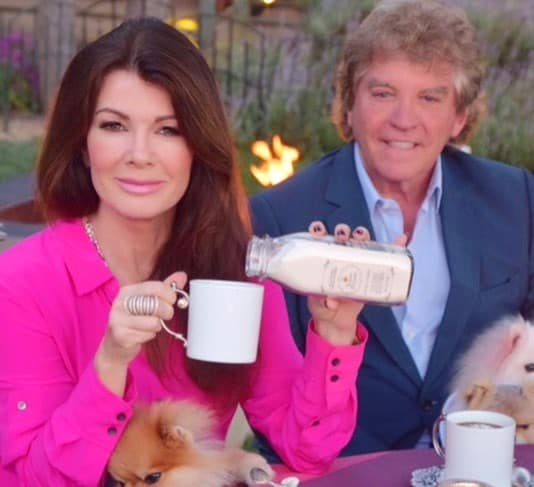 You know what they say, more money more problems as it seems Lisa Vanderpump and husband Ken Todd are yet again the target of a lawsuit.
The Real Housewives of Beverly Hills stars are being sued by a dog rescue organization according to a new TMZ report.
In the lawsuit, Spot Rescue is alleging Ken got physical with a director of the company after they refused to provide dogs for an event being organized by their charity the Vanderpump Dog Foundation.
According to the company's version, the executive refused to provide the dogs because it is against their company's policy. This apparently enraged Ken so much that he allegedly threw her against the wall and yelled, "Do you know who I am? I will ruin your life!" Err didn't Ken have hip surgery last year?
The executive eventually gave in and provided dogs for the event. But then more drama reportedly ensued when it came time to share the $64,000 raised during the event. Spot Rescue claims Ken offered them less than what was promised on the basis that they do not hold him liable for the alleged assault.
Lisa, 56, is however denying the allegations stating, "It was a beautiful event with friends who donated to the charity." She also adds that there was never a deal in place to split the profits.
Photo Credit – Instagram.
TELL US – DO YOU BELIEVE THIS LAWSUIT?