It appears Real Housewives of New Jersey star Jacqueline Laurita is still having financial issues as she has listed her mansion for sale just a month after a bank started foreclosure proceedings… again.
If you recall, Jacqueline and Chris Laurita's Franklin Lakes home first went into foreclosure back in 2015 after they went months without making their $10,846 monthly payment. The couple was however able to dig themselves out of it in June 2016 when the foreclosure was dismissed. That also coincides with Jacqueline's return to RHONJ.
However NJ.com is reporting today that in July of this year, the M&T Bank and Hudson City Savings Bank filed a new notice of foreclosure with the Superior Court in Bergen County. 
This might explain why the couple listed their mansion for sale just 5 days ago . They are asking for $2.3 million for the 6 bedroom and 5.5 bathroom custom built home in Bergen county. Other features include a newly renovated 2 story entry foyer and library, a fireplace, a wet bar, and 2 large walk in custom closets.
More features of the home include custom built closets for all 6 bedrooms, a finished walk out basement, a wine cellar, plus limestone walkways, large deck, security cameras w/ night vision and wired speakers throughout the house. It is described as " truly luxurious house".
Jacqueline, 47, and Chris first listed the home for $2.85 million in 2014 but there were no takers. They have blamed some of their financial problems on the expenses of having to treat to their son's autism. Property taxes on the home alone are about $36,000 a year. Wowzers!
MORE PHOTOS OF THE LAURITAS' MANSION ARE BELOW –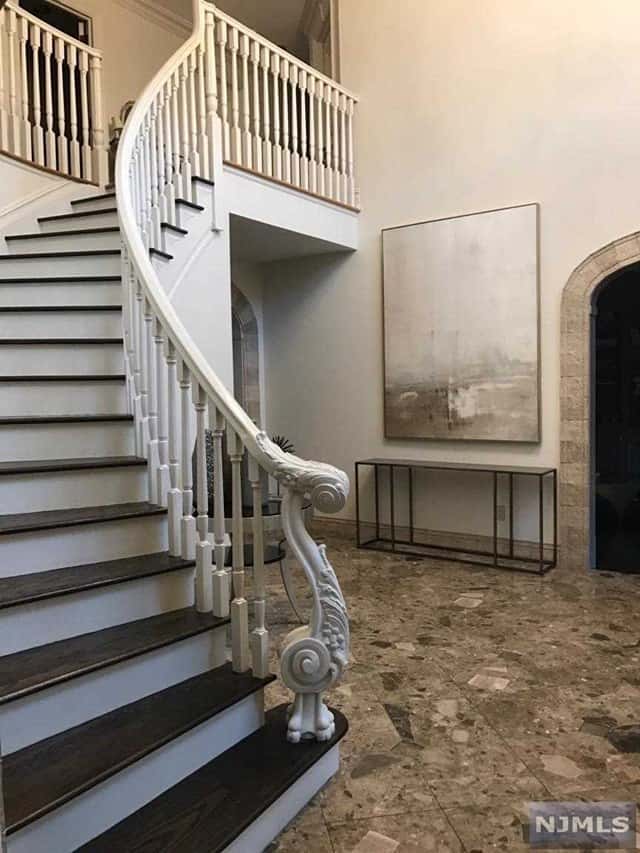 TELL US – THOUGHTS ON JACQUELINE'S HOME? WOULD YOU LIKE TO SEE  HER BACK ON RHONJ?