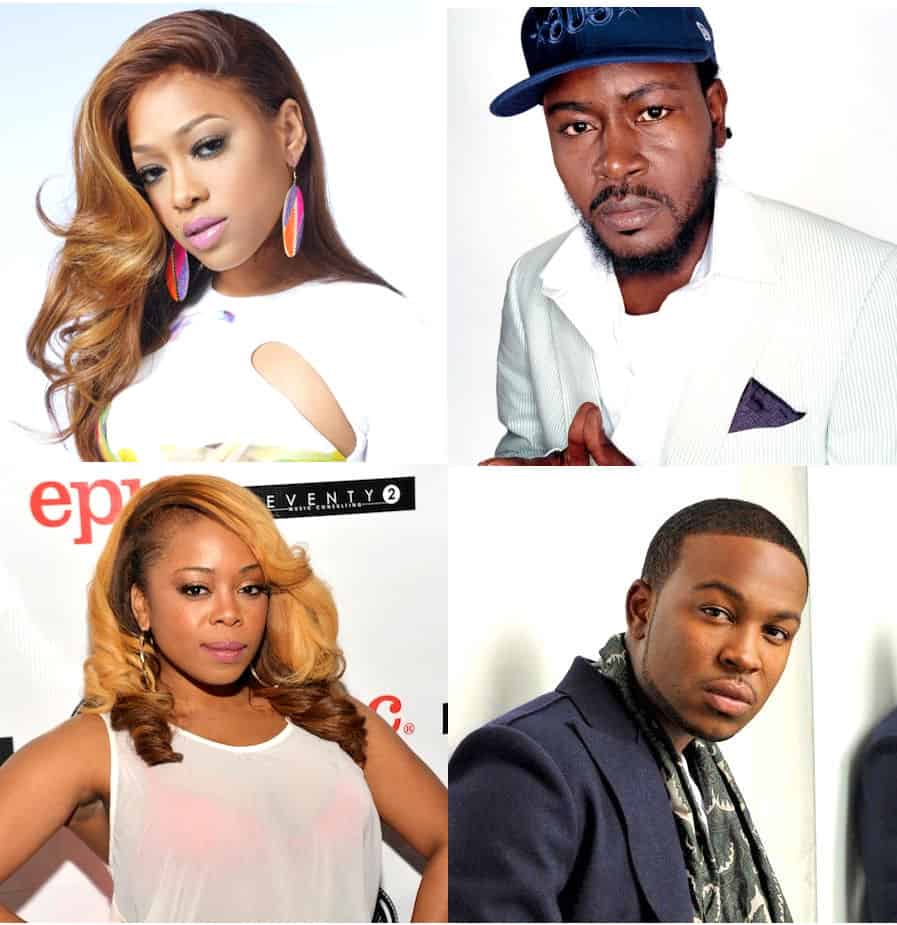 Can you handle another Love and Hip Hop franchise?
Ready or not, VH1 is officially announcing the long rumored Love & Hip Hop Miami cast! The network  put out a press release which revealed the full cast of the show including when it will air!
According to VH1, Love & Hip Hop: Miami will debut in January and the cast includes some notable faces including rappers Trina and Trick Daddy, singer Pleasure P, plus model and former star of Love & Hip Hop Atlanta Shay Johnson aka Buckeey!
As for what we can expect, "Diamond Princess" Trina will be forced to balance her unpredictable family with the demands of her hectic music career as she prepares to release a new album.
Rapper Trick Daddy is  also working on a new album while his divorce from estranged wife Joy may derail his comeback. 
Pleasure P is focused on his career after reuniting with his R&B group Pretty Ricky. Tensions rise between the group and his girlfriend Shay Johnson as a surprise visit from a former flame puts his carer and love life at risk.
Other cast members include Rapper Gunplay and girlfriend Keyara, multi-talented Latina artist Amara La Negra, aspiring artist Veronica Vega, Producer Young Hollywood, Prince aka Prince of South Beach" nightlife and his long-time girlfriend Liz Cifuentes,
The rest of the cast consists of  artist Steph Lecor who's signed to DJ Khaled's We The Best Music Group, celebrity stylist Jojo Zarur, and DJ Michelle Pooch.
Last but not least, the cast also includes aspiring rapper Bobby Lytes who feels that his famous first cousin Trina isn't supportive of his career, and will have his personal life tested when his relationship with boyfriend Jeffrey White is rocked by the return of a former flame Malik Williams.
Photos of the rest of the cast are below –