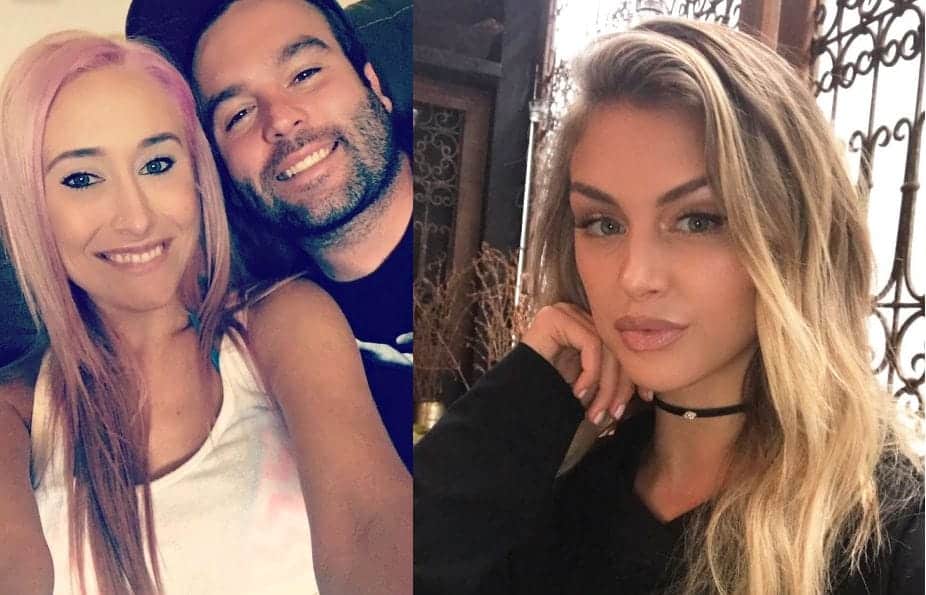 Good news to report today as it appears Mike Shay is getting his happy ending after all!
Months following his painful divorce from his ex Scheana Marie, the Vanderpump Rules star is happily in love with his new girlfriend.
Mike recently took to his Instagram to post a sweet message to his new beau Kolby Sue Eder as well as a photo of them kissing. He is even calling her the love of his life!
Mike wrote, "Sooooooooo Thankful I️ met you @ksueeder . I️ love you baby! ? #loveofmylife #thatsmybaby".
https://www.instagram.com/p/Bb2RirTBmSH/?hl=en&taken-by=mikeshaymusic
Cuteness. Another photo of the couple is below. The earliest photo we could find of them is from early August so it appears they have been going strong for at least 4 months. Quite an interesting turn of events as we reported last month that Scheana is now single following her split from actor boyfriend Robert Valletta.
Moving on to Lala Kent who has the rumor mill buzzing over whether or not she is engaged!
Yes Lala is still going strong with her alleged beau, producer  movie producer Randall Emmett, who is allegedly still married, though separated from his actress wife Ambyr Childers with whom he has two kids.
But back to Lala as at some point within the past two weeks, she started sporting a nice diamond ring on the ring finger on her left hand. A photo of that is below via her Instagram.
This has many wondering if she's engaged as she and Randall were recently spotted at the same event last week when they both attended an on set birthday birthday for legendary producer and actor Martin Scorsese. Lala posted a video from the event with the caption, "Happy birthday to the best. We adore you MS ?".  And days later, Randall posted his own video from the same event.
TELL US – THOUGHTS ON MIKE MOVING ON AND LALA POSSIBLY BEING ENGAGED?