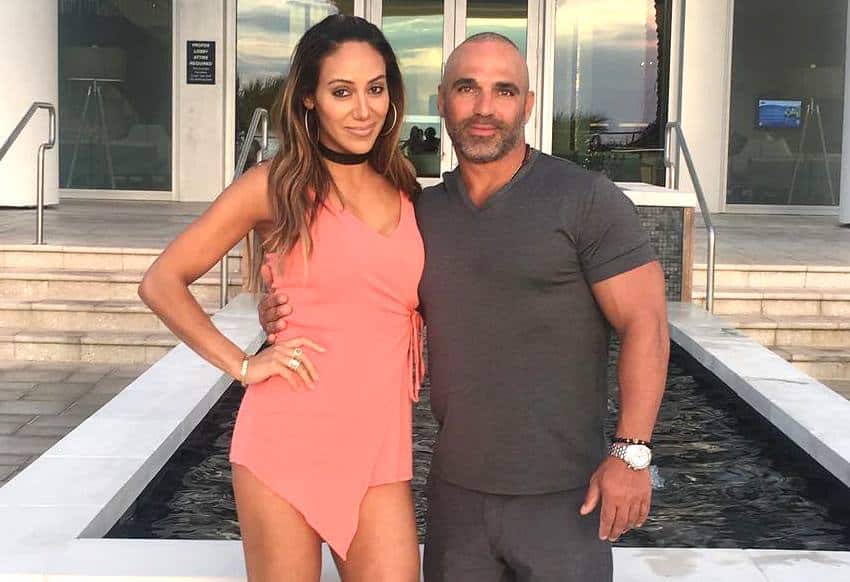 Melissa Gorga is getting frank when it comes to her marriage of 13 years.
In a new interview, the Real Housewives of New Jersey star shockingly reveals that marriage to husband Joe Gorga is "not easy."
"It's not easy," Melissa, 38, tells ET Online. "I always say marriage isn't easy. We argue all the time."
She however insists that despite their marital issues, they make a good team.
Melissa adds, "But we both have the same end goal, I think, and we both love our kids … love family life. We're the same, we're compatible."
She was also asked what holds her marriage to Joe together following 13 years and three children together — 12-year-old Antonia, 10-year-old Gino and 7-year-old Joey.
"I think you have to marry someone who wants the same things you do," she shares. "We just want to be with our kids, go on vacation with our kids, and we're partiers. So, we really are. We work hard, play hard. So, it works."
In other RHONJ news, Radar Online is reporting that Bravo has ordered the New Jersey Housewives to stop fighting on Twitter!
The reason? Apparently the network wants them to save some of the drama for the reunion.
"Everyone is getting in trouble for all the trash talking they're doing to each other," a network source reveals.
"Bravo had enough and called a meeting with all of the ladies," the source continues.  "Everyone was told to stop fighting online and that they needed to save the drama for the reunion!"
The insider adds that "Bravo loves the drama, but they don't want the ladies telling too much, they want the reunion to end the season with a big bang."  Oh that crafty Bravo!
A new episode of the RHONJ airs tonight on Bravo at 9/8c.
Photo Credit: Instagram
TELL US – THOUGHTS ON MELISSA'S COMMENTS AND THE NEW EPISODE OF THE RHONJ?