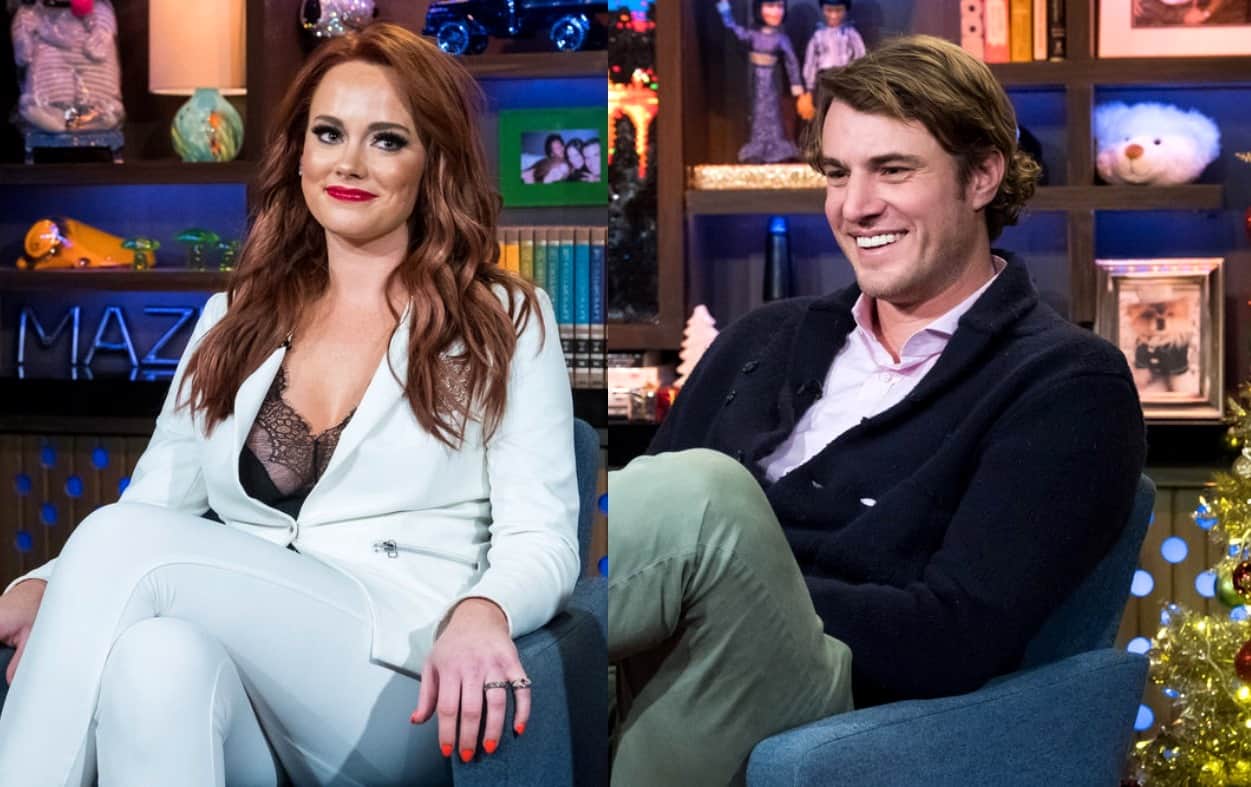 Kathryn Dennis dropped a major bombshell on the latest episode of Southern Charm when she revealed she has hooked up with castmate Shep Rose multiple times over the years! Say what now?
Most die-hard fans of the show had been under the impression that it was a one-time hookup that occurred between the two during season one before Kathryn finally decided on got serious with Thomas Ravenel, and ultimately had Kensie and Saint.
However, during a bowling outing on the Thursday night episode with Shep, Kathryn admitted in her talking head that they have had more hookups since the birth of Kensie.
"After Kensie was born, Shep and I kind of like hooked up again. Actually, since then, a few times but it never went anywhere," revealed Kathryn. "I still play with the idea just because we have good sex, whatever. And he's cute and fun."
Shep also pondered in his confessional if he ended things with Kathryn prematurely.
"I sometimes think back to Kathryn and I's time together and I maybe cut the cord too quickly on it honestly. I think we have a lot of fun together," confessed Shep.
Kathryn then went on to tell him about a dream she had, in which Shep professed his love for her.  This led to Shep admitting he does love her in his confessional interview.
"I mean I do love her. I do. That's not a lie," said Shep.
Perhaps this revelation shouldn't come off as a surprise as earlier this season, during an episode that aired in April, Kathryn alluded to this when she made this curious comment about her past hookup with Shep: "He did make me shower beforehand. So I wiped off all my spray tan because it got on his sheets one time."
Shep also dropped a hint when a fan tweeted to him their suspicion that the hookup with Kathryn happened more than once following that episode. He wrote on April 9: "A gentleman doesn't discuss such things ? but you're right in your line of thinking."
A gentleman doesn't discuss such things 😁 but you're right in your line of thinking. https://t.co/qzJ3opv16v

— Shep Rose (@ShepRose) April 10, 2018
No word yet on whether these two will give their friends with benefits relationship a real shot!
Photo Credit: Charles Sykes/Bravo
TELL US – ARE YOU SURPRISED BY THIS ADMISSION BY KATHRYN?