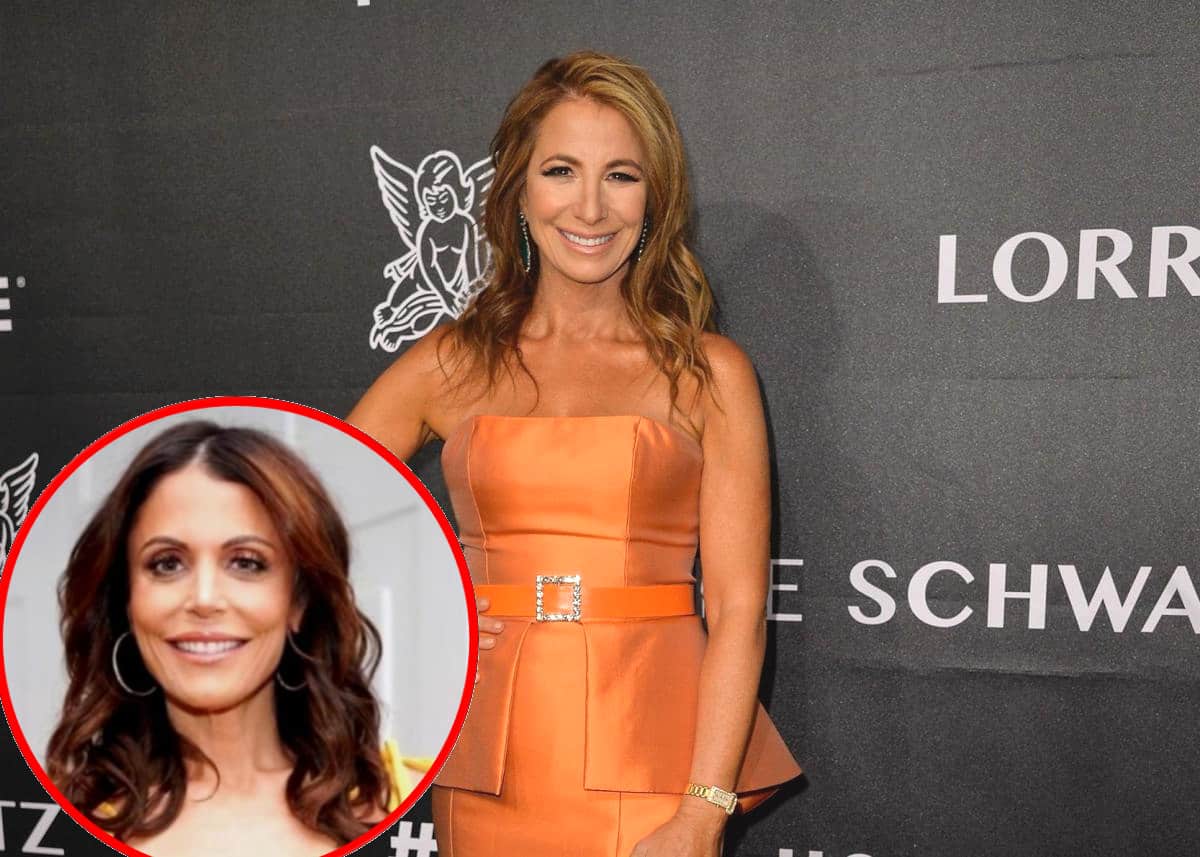 When Jill Zarin left The Real Housewives of New York City, she had a lot of conflicting emotions about whether it was the right decision.
In a new interview, Jill revealed how upsetting it was when she left the franchise and how the tensions that can arise during filming make it difficult to maintain relationships — including her former friendship with Bethenny Frankel.
Speaking with Vicki Gunvalson for her Whoop it Up With Vicki podcast, Jill reflected on what it means for an OG to leave the cast and how much it affected her life.
Jill first dropped a major revelation when she shared that she had actually attempted to quit the show before the producers decided to cut her from the cast.
"Listen, when I was cut it was my own fault because I quit,"  Jill noted. "People don't wanna believe or whatever … I sent an email out […] to all the people I was friends with and the producers. I had ants in my pants and they hadn't committed to coming back for next season yet. Bobby wanted to go on a big trip and I couldn't make that decision without knowing what I'm doing and getting that release and it was just too much anxiety for me. I just got frustrated so I was like, you know what? I can't do this anymore."
Jill revealed that after sending the email, she had "buyer's remorse" and regretted not retracting it the next morning.
"I figured, you know what? They're not gonna listen to me anyway, they're gonna do what they wanna do. [And then] three weeks later I got fired. Even though I quit, I didn't like getting fired at all," she explained.
"So they said, 'We're gonna take you up on your letter and we're done with you?'" Vicki asked.
"They never acknowledged it," said Jill. "So I'll never really know the truth if they would have fired me if I hadn't sent that email."
As much as she loved her time on the show, Jill wondered if she would ever be able to return to the drama, detailing how her fallout with Bethenny sent her over the edge.
"I don't have that thick skin anymore," revealed Jill. "You know what really hurt me? When I had that big fight with Bethenny … because when Bethenny left the show to do her own show I was never able to resolve with her. Had she come back the next season, we would have had to make up."
Vicki then inquired about Bethenny coming to Bobby Zarin's funeral and supporting Jill through that time. Are they on good terms now?
"We're on no terms. Not good, not bad," Jill said.
Vicki noted how the former RHONY OG reached out to her after her exit from RHOC — something she found comforting.
"She reached out to me privately and she just said, 'You'll be okay.' I was happy that … because she's removed from it. She's unemotional," Vicki stated. "I would never have left, probably. I probably would have never. It was gonna take them firing me to be done. It was part of my life — 15 years. I was 42 years old when I started."
Toward the end of their conversation, Jill offered Vicki some advice about leaving the franchise, granting her some solace about moving forward past the Housewives.
"This is the thing I can tell you, being in your shoes many years ago … you are the original. You will always get respected as the original. Nobody can out top an original — you're the OG," she said. "You may not be making the money you were making and that sucks, but you have a career that [was helped] by the show. And you continue to do it. You have a podcast and that can be huge and [can] lead to other things."
RHONY Live Viewing – This is also a live viewing thread for tonight's new episode of RHONY, which airs at 9/8c on Bravo, so feel free to comment and chat as the episode airs. A preview clip from tonight is below.
Photos Credit: ACE PICTURES/INSTARimages.com, JOHN NACION/startraksphoto.com