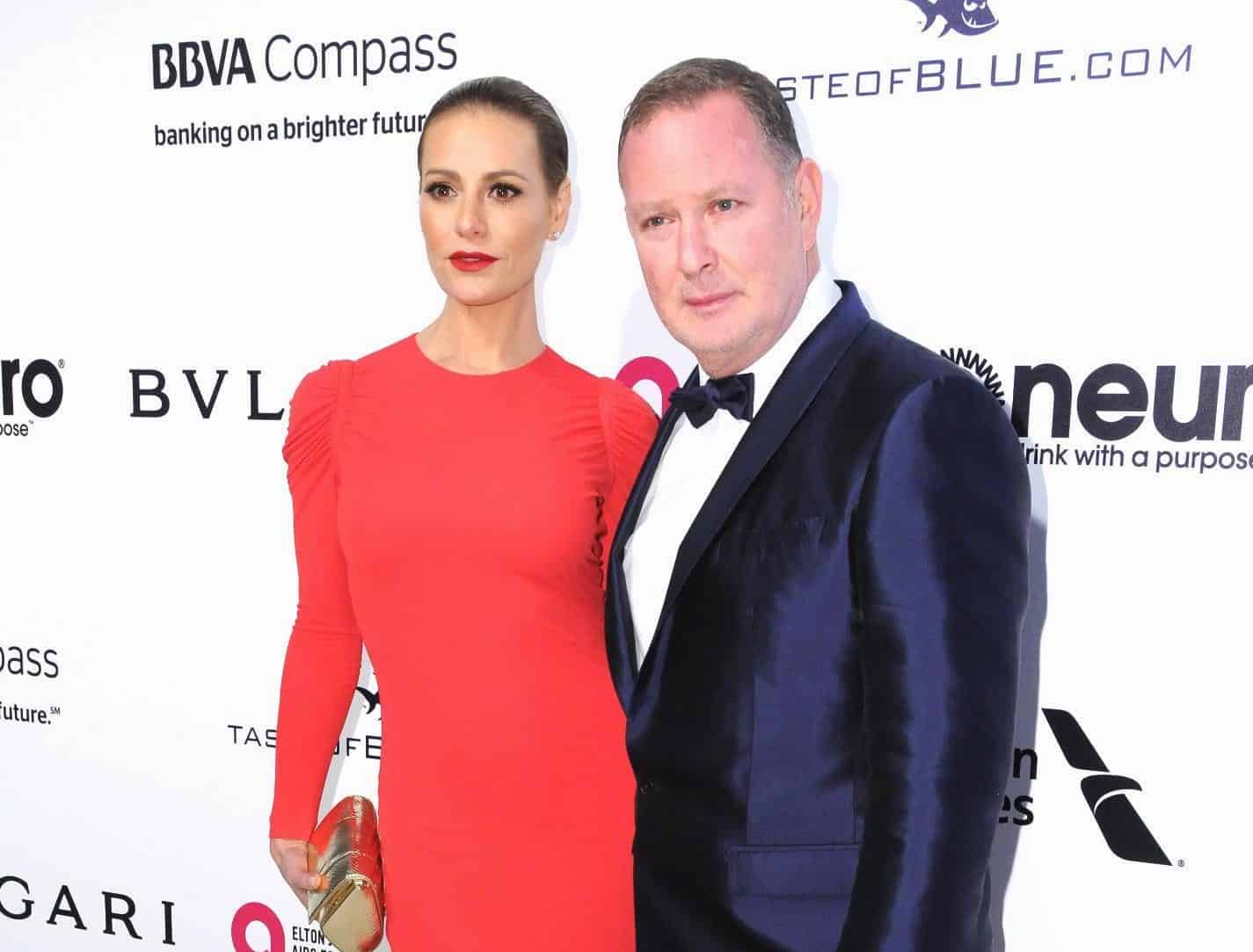 Paul "PK" Kemsley, husband to Real Housewives of Beverly Hills cast member Dorit Kemsley, was recently arrested for suspicion of DUI. Now, Dorit is finally breaking her silence and standing by her man.
"He's very regretful. He fully understands the nature and the danger of drinking and driving," the RHOBH star told a photographer while leaving the 2021 People's Choice Awards.
"He was barely over the limit, and he fully understands and reassures me that it will never happen again," she continued.
Recently, attorney Ronald Richards (who notoriously dissects the legal affairs of Bravolebrities) has been breaking down the couple's legal woes on Twitter.
In his statements, Ronald believes that PK will never be charged as he says PK actually blew under the legal limit.
"The Paul Kemsley citation for DUI:  He actually tested UNDER the legal limit. He will never be charged," Ronald tweeted on Nov. 7.
He continued on by saying, "The CHP actually drove him home which is VIP treatment, probably because they felt bad for taking him in only to discover he was legally below .08%. Odd no LASC booking data," he quipped.
After reading the new tweets, fans were quick to point out the unfair celebrity privilege of getting "VIP treatment" in regard to being charged with an alleged crime. Some went so far as to allege he and Dorit were leaking the incident in conjunction with the couple's terrifying home break-in earlier this fall as a storyline for the upcoming season of RHOBH.
One fan tweeted, "He was drinking…. [he] should of never been driving & VIP treatment."
According to a Dec. 6 TMZ report, the arrest in question was made in the wee hours of the morning of November 23 when PK was spotted weaving through traffic on the 101 freeway after a night out. After originally blowing a .081% during a breathalyzer test, he was taken into custody where he was tested a second time, this time blowing a .073%.
The legal limit in California is .08%.
After the initial news of the arrest went public, PK's attorney Alan Jackson told Daily Mail.com, "PK was arrested and cited on November 23rd. on suspicion of DUI. While out with a business colleague, PK consumed a glass of wine with dinner."
Jackson then went on to explain, "Following a traffic stop, it was determined that he may have been close to the legal limit.", before adding "PK takes the allegations extremely seriously and fully cooperated with the authorities. This would mark the first and only such incident in PK's long driving history. He has learned a valuable lesson."
Interesting. Do you believe PK is receiving special treatment?