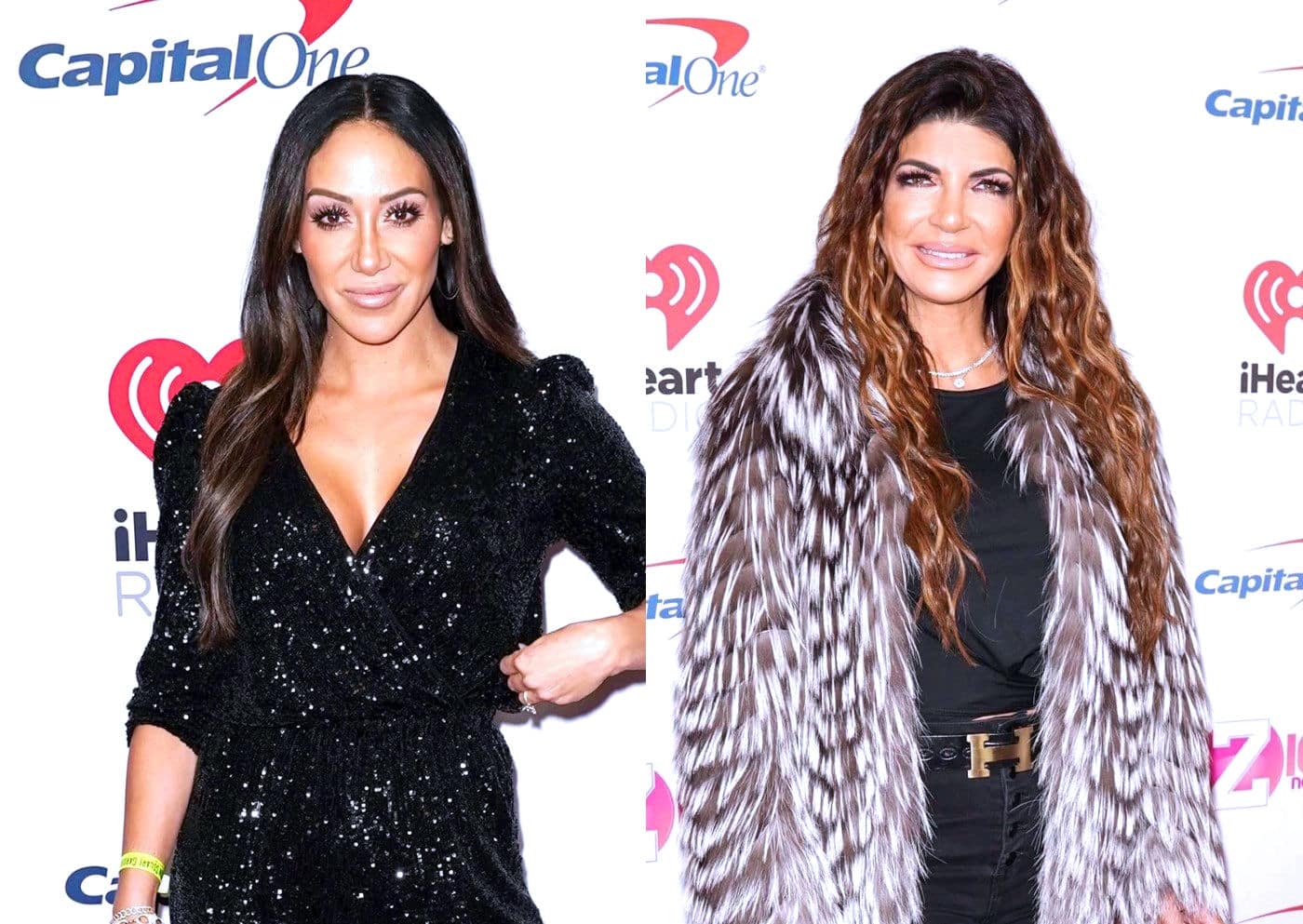 On the latest season of Real Housewives of New Jersey, the relationship of Teresa Giudice and Melissa Gorga was tested. As Margaret Josephs began a campaign of interrogation against Luis Ruelas (Teresa's fiancé), Melissa refused to stand up for her sister-in-law.
This triggered the war.
In a memorable reunion, the sisters-in-law battled it out, slinging accusations from the past. Teresa shocked viewers when she launched the final missile, saying, "This is the thing honey, we're not close. Like, you're my sister-in-law, but we're not close."
Unfortunately, the combatants are forced to play nice, as the cast begins filming for season 13. Speaking with OK!, Melissa gave some insight into the current season.
"It's been a lot because we all left off on a crazy note," she said. "I would say at the reunion, there was a lot of hard feelings. There was a lot of sadness, and there was a lot of friendships that just did not mend. We're moving forward a little bit more now."
She then gave an update on her relationship with Teresa.
"We are a work in progress. I feel like forever. Until the day I die," said Melissa. "It's real. I love being able to tell the world that it's okay if you have someone in your family that you're not perfect with."
"We're still family. We still wish the best for each other, but we just don't wanna go to lunch," she continued. "It's never perfect. It might be one day, but it's not right now."
Two of Melissa's friends – Margaret and Jackie Goldschneider – are a little less complicated for her.
When asked why their trio is so strong, Melissa answered, "I would say trust. It's knowing they're never gonna stab you in the back … That's huge for me. Especially being on television for the last 12 years, you don't know who you can trust. You don't know if the new girlfriend you meet is truly your new girlfriend. These girls I can trust."
Was this a diss toward Teresa? Melissa is the queen of throwing subtle shade – so subtle you barely see it.
If she thinks Margaret has her back, she may want to be careful. After all, Margaret claimed to have Teresa's back (even as she obliterated Teresa's fiancé). In Margaret's mind, however, she was just protecting her.
Who will she 'protect' next?