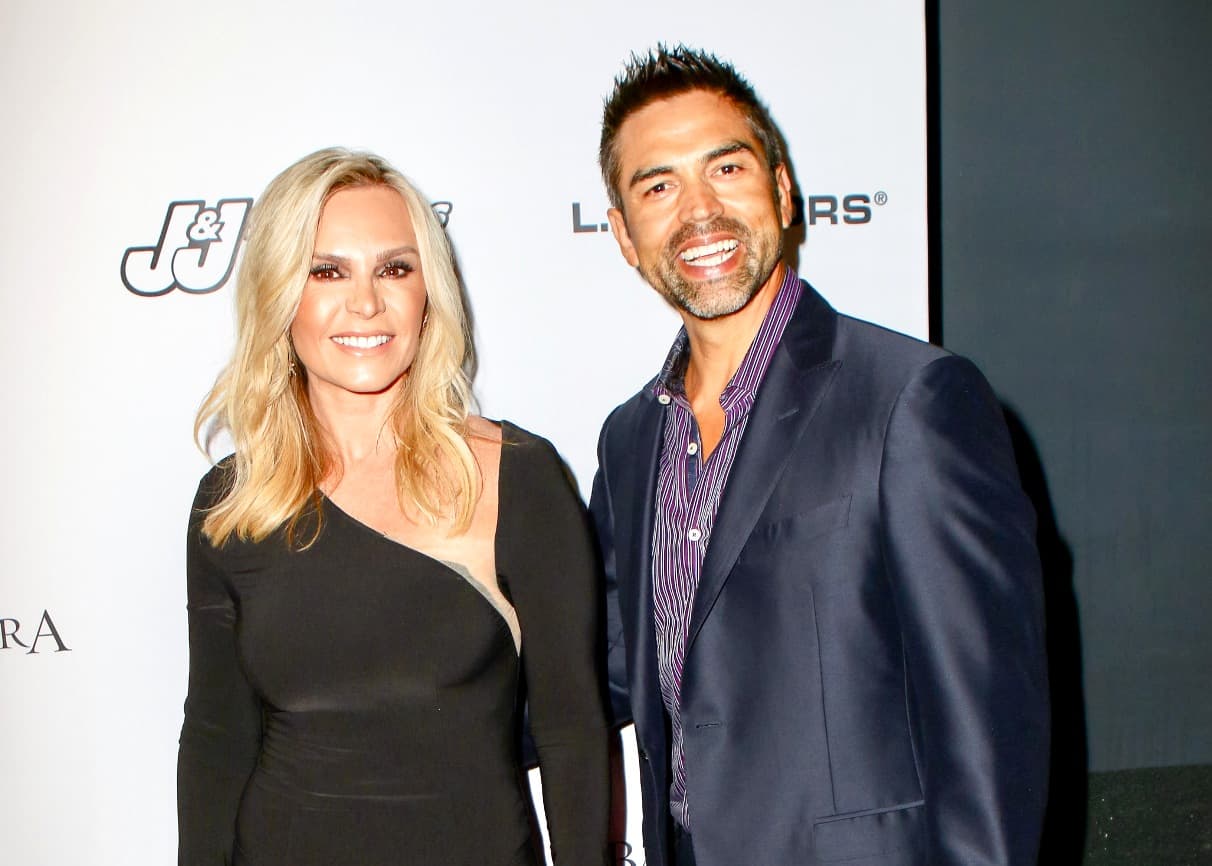 Real Housewives of Orange County alum, Tamra Judge, is offering a health update on her husband, Eddie Judge's, health condition after he was diagnosed with a heart condition that was chronicled in past seasons of RHOC.
Viewers will remember that Eddie was diagnosed with a heart condition known as "A-Fib" in 2018, and his health journey was heavily documented on The Real Housewives of Orange County and as of today, Tamra is revealing that Eddie is "doing great."
Speaking to Bravo's The Daily Dish, Tamra said that Eddie definitely needs to go in for a checkup, though he's doing fine, but that there is talk of major surgery involving a heart implant.
"He does definitely need to go back and do a follow-up 'cause of COVID. His doctor was in Houston, and he wasn't able to go back after his last ablation. There was talk of him having an implant put in his heart so he can get off blood thinners. So that's something he has to go do there in the next couple of months, but overall, he feels great," Tamra revealed.
Eddie's not letting his condition hold him back though, fans know just how much fitness plays into Eddie's lifestyle as he runs CUT Fitness Gym with Tamra. In fact, Tamra said he just completed his first "Spartan Race" since his diagnosis.
Taking to Instagram, Eddie posted a series of images showing him and fellow athletes competing in a rigorous race, captioning the post, "These are epic memories, and although technology makes it easy to relive, memories really live within you. Just another reason to get out there, make memories and live life without fear. AROO!"
Tamra also added that she and Eddie "run together" to keep each other healthy and not feel "old."
"We run together. We work out together, and he looks good," she said. "He's 49 years old. He keeps telling me, 'God, I'm really starting to feel old.' I'm like, 'Just talk to me when you're 50, OK?'" The Real Housewives Ultimate Girls Trip star and podcaster jokingly said.
Here's to 50, Eddie!