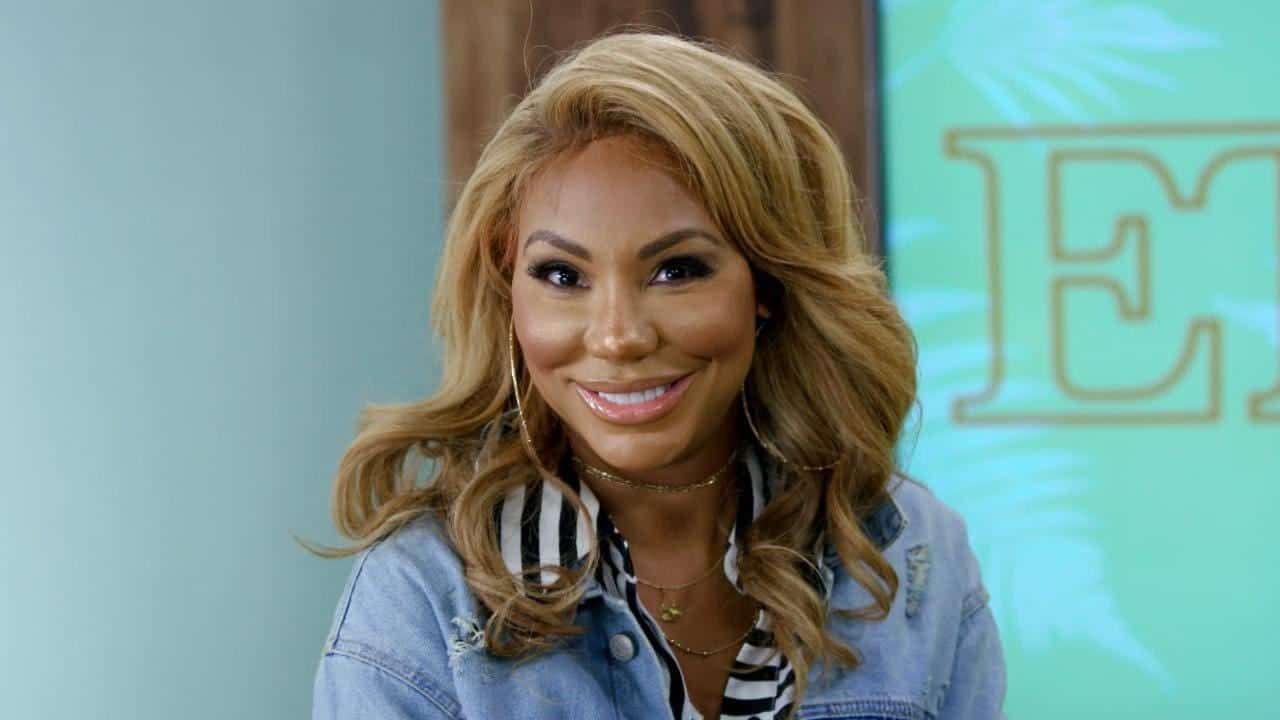 Last month, Tamar Braxton filed for divorce from Vincent Herbert citing "irreconcilable differences". While she didn't state any reasons, Mama Braxton, the matriarch, did imply some physical abuse on Vince's end.  You can watch the video here.
In response to some people saying the divorce is a stunt to boost publicity for her reality series — Tamar and Vince which premieres on WE Tv. tonight, the reality star is breaking her silence, stating otherwise.
In an Instagram post, Tamar wrote, "Thank God this is HIS purpose..yes I just dropped #bluebirdofhappiness & Tamar & Vince is coming back Thursday but on GOD this has NOTHING to do with ME or a JOB!!"
According to Tamar, the relationship had been broken for a while and she was just trying to make her family stay together.
"I told myself I would do whatever it took to keep my family together, to see a smile on someone who has seen us smile on their face hoping we could offer them hope, faith, Love & dignity that once possessed. But the truth is all of those things are NOT within the marriage of Tamar & Vince ..at least not anymore," she wrote.
Tamar continued, "Sometimes we stay "married" for face value or to say "we did it," but the truth is..it couldn't be more broken &further apart than we are NOW!..even on an anniversary!"
Tamar also seemed to be accusing her soon to be ex-husband Vince of cheating on her with multiple women.  She added, "What's NOT being surfaced is that he has one or several girlfriends, or she's never home, or he's very general when he speaks, or 'this doesn't sound like him' or 'he's so busy lately!!.' etc.etc.. [You] have to think to yourself? When is enough enough?"
Finally, it seems Tamar is unhappy that her mother spoke publicly about her divorce from Vince in adding to Evelyn's strongly implying that Vince was physically abusing Tamar (something Vince has since denied).
Evelyn told TMZ last week, "I don't really have anything to say to Vince. Only one thing. Keep his hands off my child. Stop before he hurts her or kills her. I love Vince but I don't want him to kill my child. As simple as that."
Reports say she has stopped speaking to her mother following that interview. She has also reportedly refused to shoot any scenes with her for Braxton Family Values, which is currently filming. They have always been close so I'm sure they will work it out.
Tamar's full statement below:
Season 5 of Tamar and Vince airs tonight (November 9th) at 9p ET on WE Tv
TELL US – DO YOU THINK MAMA B OVERSTEPPED HER BOUNDARIES?