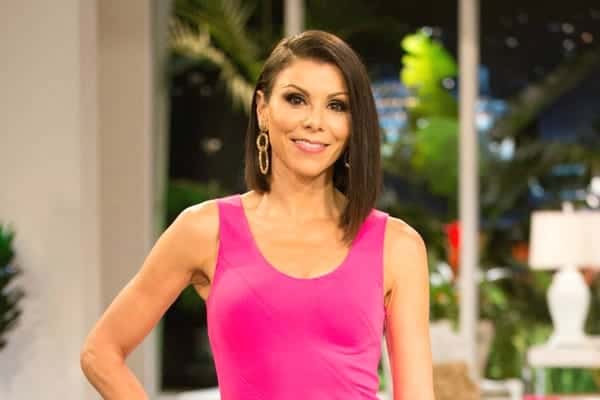 Is a return to the Real Housewives of Orange County in the works for Heather Dubrow?
According to a new interview, it is very possible following her absence on the current season of the RHOC.
"Never say never," was Heather's response to ET Online when asked about a possible return to the Bravo series.
"Real Housewives of Orange County was an incredible experience for me. Five years, made great friends, had amazing experiences and, quite honestly, it was a terrific platform for everything that Terry and I have done, and for our family, so I'm very, very grateful. As for the future, never say never," states Heather after first saying "oh, dear" to the idea of coming back to the show for its 13th season.
As for what it would take for her to return, Heather makes it clear that she has no list of demands.
HEATHER DUBROW SLAMS KELLY DODD: CALLS HER A STUPID WOMAN!
"I think it's a bigger picture than that," she says. "It's not really about any one particular thing. I think it would just have to make sense."
Heather, 48, was also asked if she keeps in touch with any of her former castmates. We do know she recently reunited with Tamra Judge.
"Of course, I still keep in touch with the girls on the show that were always my friends," reveals Heather who also adds that she did not watch the show this year.
For the time being, Heather reveals she is staying busy with her Heather Dubrow's World podcast, her Youtube channel, plus a skincare line.
TELL US – WOULD YOU LIKE TO SEE HEATHER BACK ON THE RHOC?