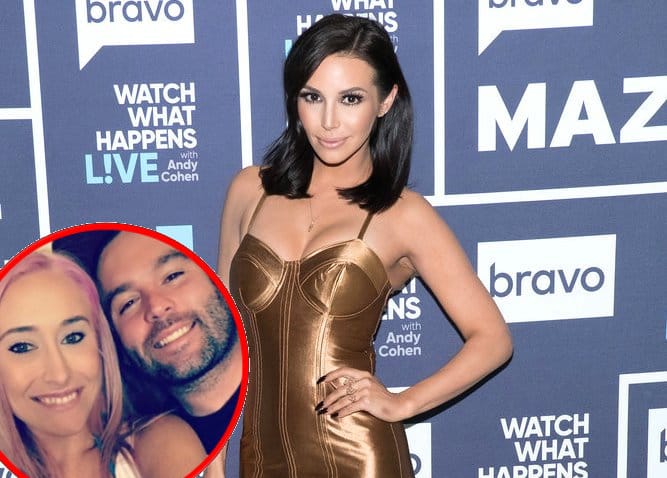 Vanderpump Rules star Scheana Marie finds herself single these days while her ex-husband Mike Shay has a new girlfriend that he is currently in love with.
So how does Sheana feel about Mike's new relationship? Have they spoken since the super awkward reunion? Scheana answers these questions in a new interview.
"I haven't spoken to Shay since the reunion," said Scheana to the Daily Dish in a video interview. " That was February so it's been a while."
Scheana then reveals how she feels about Mike moving on with his new girlfriend.
"I know he's got a new relationship. From what friends have seen on social media, he appears to be happy and doing well so I'm happy for him," revealed Scheana. "But I just think that there was still like a lot of hurt, a lot of confusion and it didn't end well. Part 3 of the reunion, that was one of the most uncomfortable days of my life."
When it comes to the possibility of being friends with her ex-husband, Scheana isn't certain she's ready for that…yet.
She states, "Yeah I mean I would love to be friends with him one day but it's weird cause I've never stayed friends with someone after breaking up. I'm still trying to figure out how to do that. I think maybe one day we can be friends again because we have known each other for half of our lives but right now it's not a time to be in each other's lives."
As reported, Scheana and her actor beau Robert Valletta broke up two months ago due to their busy schedules.
Photos Credit: Bravo/Instagram
TELL US – THOUGHTS ON SCHEANA'S COMMENTS? CAN YOU BE FRIENDS WITH AN EX-HUSBAND OR EX-WIFE?