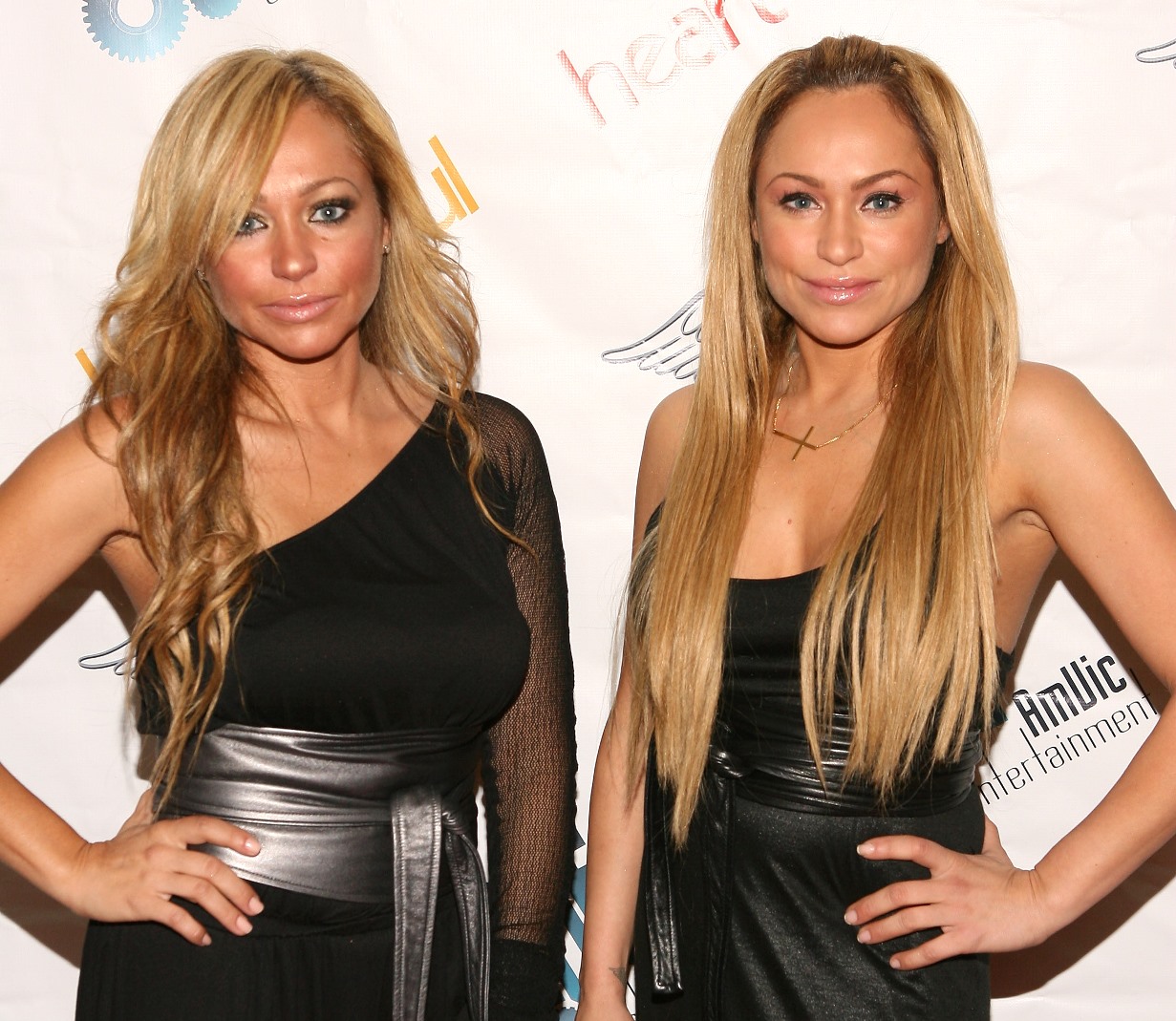 In today's news, 90 Day Fiance star Darcey Silva was arrested earlier this month for alleged disorderly conduct and domestic violence after getting into a fight with her twin sister Stacey Silva. Her sister was also arrested.
We uncovered the police report which refers to the case as a "domestic violence" incident. It's a pretty crazy case as there are actually two conflicting police reports of the same incident. One from Darcey's point of view and the other from her sister's.
The incident took place on February 8 around 1:34 am as cops were called to an apartment in Middletown, CT for a "domestic disturbance between two sisters."
The police report reads, "Darcey Silva stated that her sister began arguing with her and throwing items around the apartment. She reported that her sister also pushed her around. She stated that she never put her hands on her sister."
Stacey does admit to throwing things but she tells cops they both put their hands on each other.
Stacey "reported that her sister was woken up and became extremely upset and started to have a verbal argument with her. Stacey said that during the argument she knocked over a lamp and flipped over the kitchen table and chairs."  She adds "that they both put their hands on each other during the argument and were pushing each other."
90 DAY FIANCE'S JORGE NAVA ARRESTED ON DRUG CHARGES!
The cops then spoke to two witnesses in the apartment whose names are redacted.
The unnamed witnesses "reported observing both of them fight with each other."  They "stated that they both started arguing with each other and it eventually escalated into a 'cat fight.'"  They add that Darcey and Stacey "were mutually attacking each other."
So based on the two witnesses, it would appear Darcey might have lied to the cops about never putting her hands on her sister. The witnesses also make it clear "they were not punching each other but were pushing and pulling each other around the house."
The pending case records show that Darcey and Stacey, both 43, were charged with "Disorderly Conduct." In researching this, it is pretty common for these cases to get downgraded from domestic violence to only disorderly conduct if it's deemed not to be serious.
The sisters didn't have to post bail as they were both released on their own recognizance. Their next court appearance is currently scheduled for March 16.
Darcey has yet to comment on her arrest.
UPDATE –  Jesse Meester is speaking out about the Before The 90 Days star's arrest as he also reveals they are no longer together.  Moments ago, Jesse posted the following on his Instagram page –
"People KEEP asking me about Darcey's arrest after domestic violence with her sister. I am not with her so I do not want to be involved in what she does. And yes – obviously I distant myself (again) from that kind of behavior. It's sad but starts with ownership. Not lies. #Prayers"
Photo Credit: Jesse Grant/WireImage