Former Real Housewives of Potomac star Katie Rost is asking for public support when it comes to her custody issues regarding her children.
On June 19, the former model took to her Instagram page to reveal she hasn't been able to see her three children in a month and a half, adding that she has had the cops called on her during her last two attempts to see her kids. 
Katie, 37, wrote: "I haven't been allowed to see my children in a month and a half and have had the police called on me the last two times i tried to have parenting time. Including called on my mother, me and my grandmother on mothers day."
She added, "Please join me in a prayer that they will be returned to me by the courts in the next few days. #family #pray#fightformychildren with me."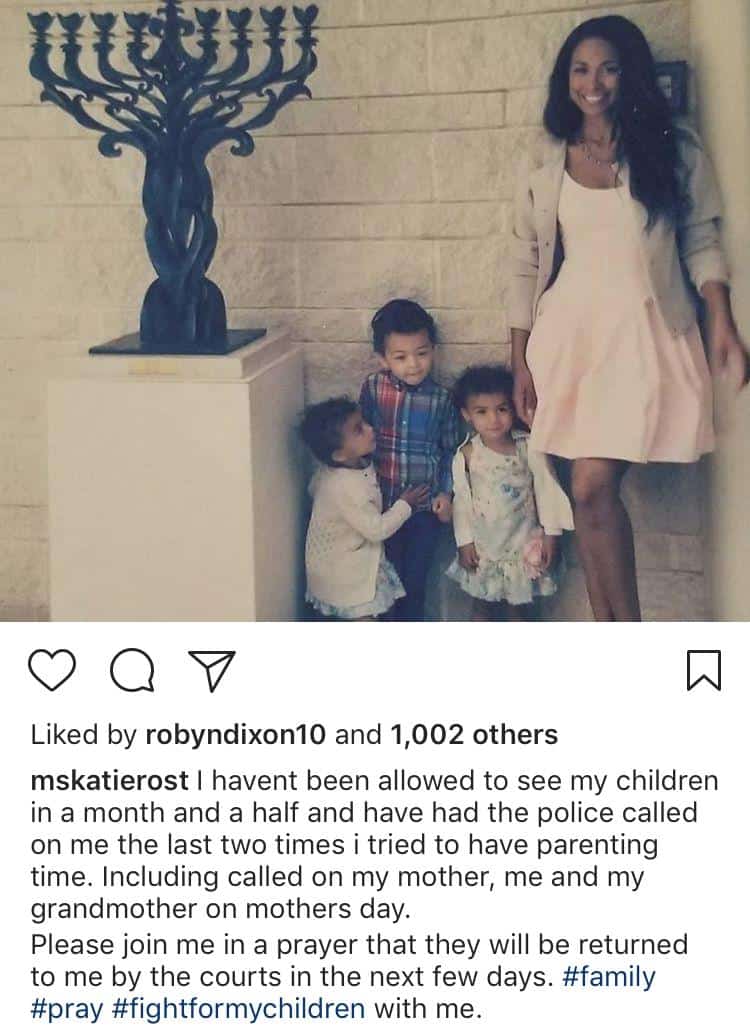 Katie shares her three kids — son, James Rocco and twin daughters, Kathryn and Renee —  with her ex-husband, Dr. James Orsini, an oncologist who was also her college sweetheart.  The couple got married in 2011, and divorced shortly after while Katie was pregnant with their twin daughters.
While details of her custody battle are unknown, Katie did receive some words of encouragement from her former co-star Robyn Dixon.
Robyn wrote under Katie's post: "I'm so sorry to hear this. This hurts my heart. Stay strong for your babies!"
Katie responded to Robyn: "Always."
We will update this post if any new details comes out about Katie's situation.
Photo Credit: Bravo TV