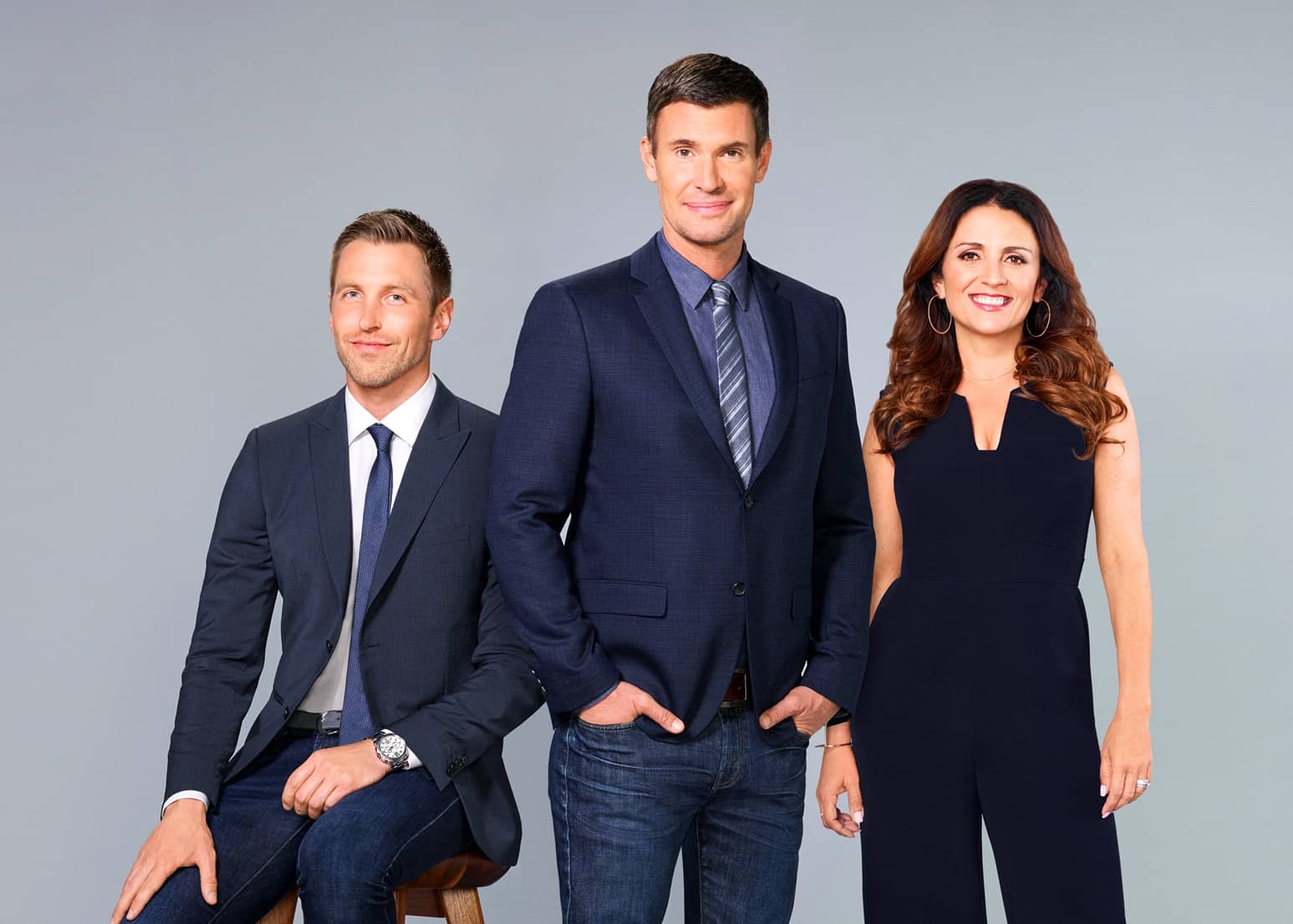 Jeff Lewis is really bringing the drama when it comes to the upcoming 11th season of Flipping Out.
In a just-released sneak peek trailer for the new episodes, Jeff lashes out at just about everyone and during one scene in particular, he's heard yelling "I'm going to f**king lose it" at his longtime co-star and business partner Jenni Pulos.
And as you can see from the trailer below, Vanderpump Rules star Lala Kent will make some appearances on the show this season as Jeff helps her movie producer boyfriend, Randall Emmett, renovate his home.
While Jeff has added Tyler Meyerkorth as a full-time assistant to work alongside Megan Weaver at Jeff Lewis Design, he still appears to be completely overworked, which makes for quite a lot of tense moments on-screen.
"I'm going to f**king lose it. So, you're either going to help me or you're going to get out!" Jeff tells Jenni as the two sit together in his vehicle.
During another scene, Jeff comes to blows with longtime partner Gage Edward.
"Stop worrying about my s**t because your sh*t is falling by the wayside, and you're starting to piss me off," he fires at Gage.
"If he doesn't listen to me, I'm going to fire him right now," he later says.
Jeff and Gage welcomed their first child together, daughter Monroe, via surrogacy in October 2016.
Since welcoming their daughter, Jeff and Gage have attempted to reduce their life stress by taking on less clients and making their home flips more efficient. However, with Jeff's revolving door of employees, one of whom is seen getting fired in the trailer, tensions between them and the rest of the Jeff Lewis Design staff remain high.
In addition to Jeff and Gage's new daughter, Jenni's family also expanded before production on season 11 with the birth of her second daughter, Georgia, in 2017. That said, Jeff doesn't offer Jenni any leeway when it comes to getting reacquainted with being a working mom.
"If I miss this flight Jenni… I'm blaming it all the f**k on you," he tells her during another car scene.
Flipping Out season 11 premieres on Tuesday, September 11 at 10 p.m. on Bravo TV.
Photo Credit: John Tsiavis/Bravo