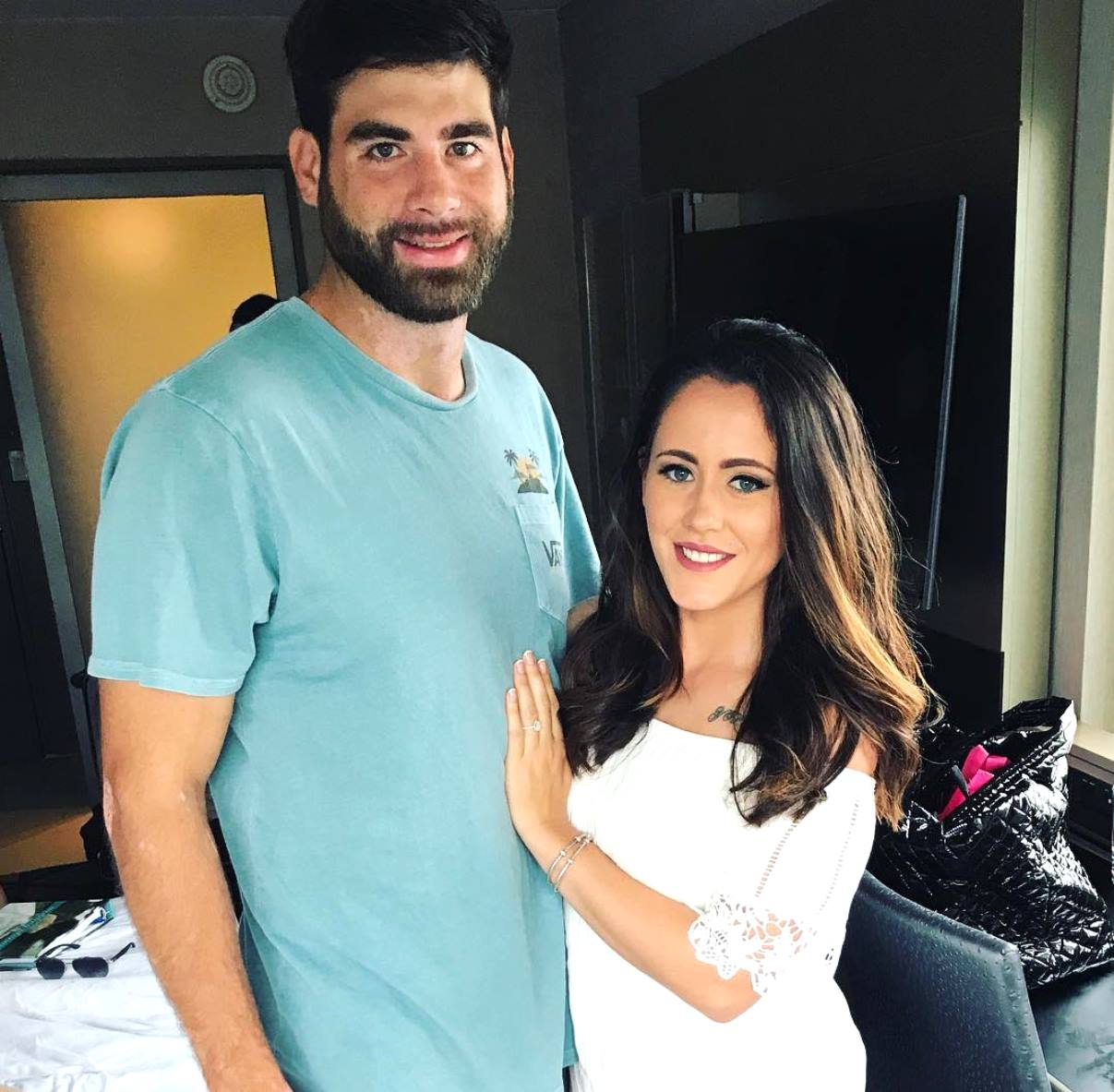 Following confirmed reports that Teen Mom 2 star Jenelle Evans was hospitalized this weekend following a 911 call to her home for assault after an alleged fight with her husband David Eason, he appears to be responding to the news by posting a racy picture of her.
News broke last night that cops were called to Jenelle and David's home in North Carolina on Saturday night by an unidentified female, believed to be Jenelle, to report an assault.
After cops arrived, Jenelle, 26, reportedly declined to ride in the ambulance and instead had a friend drive her to the hospital. This incident took place while MTV's cameras were away so it was not captured on film.
Earlier today, Jenelle deleted her Twitter and Facebook accounts after the news came out, while David has yet to comment on the troubling allegations. Instead, he decided to respond by posting a raunchy image of his wife.
"I'm just sitting here drooling, my wife looks over and says "did you hear me"?…. ummm what'd you say babe, I was preoccupied for a second!?" wrote David along with a photo of Jenelle's backside.
David shared the photo around 6am on the morning of October 18, which led to his followers pointing out the fact that there was a bottle of alcohol on their nightstand.
He however claimed the photo was actually taken last week and not this morning. He wrote, "No, the picture was taken a week ago. Not at 6am."
The Ashley Reality Round Up was the first to break the news about Jenelle's hospitalization and 911 call to her home. According to the site, cops advised Jenelle about all the legal actions she could take against David, but she declined to press any charges against him.
Photo Credit: Instagram