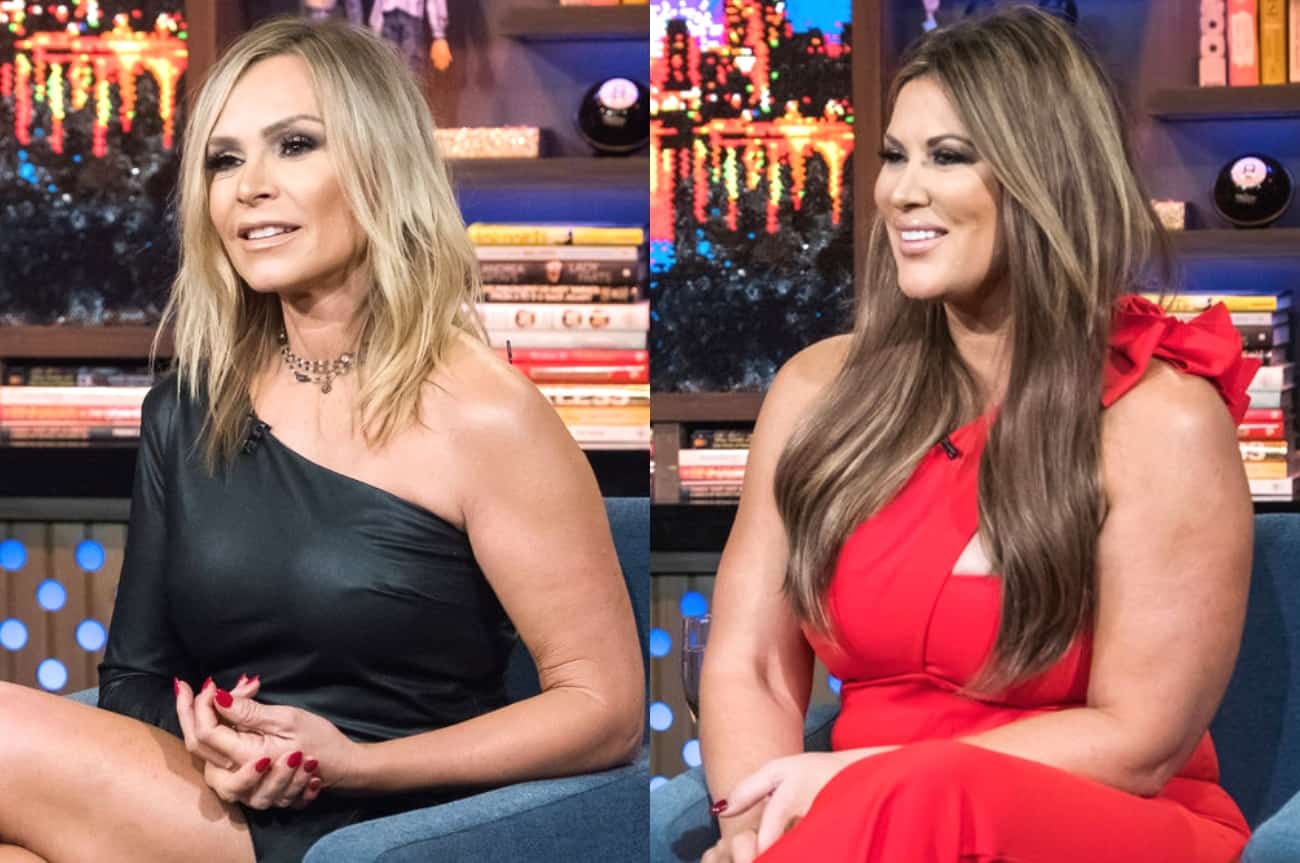 Tamra Judge and Emily Simpson were far from friendly on the previous season of The Real Housewives of Orange County, using social media to spew hateful attacks towards one another. So, where do the ladies stand today?
This weekend, both Tamra and Emily shared the same photo of them posing side by side. They were smiling, appeared friendly, and happy.
"Verified Oh heeeeyyyyy! Another adventure with @tamrajudge ❤️❤️," wrote Emily in the caption of her Instagram photo on March 23.
Needless to say, it didn't take long for fans to tell them that it was nice to see them together.
"Great to see you both getting along," one user noted on Emily's Instagram post.
Tamra shared the same photo on her Instagram page with the caption, "Let's get this party started."
Something must have happened over the past three months, as it was just a few months ago during Christmas that Emily admitted that she was still blocked by Tamra and Shannon Beador. At the time, she revealed it was the best gift ever.
Hopefully, their reconciliation will be featured on the upcoming season of the RHOC, as fans may want answers as to who initiated the conversation.
Tamra and Emily's dramatic history goes back to last year. It even involved Emily's husband Shane Simpson.
Back in November, Tamra accused Emily of being jealous of her marriage. She also made a dig at Emily, revealing that she hated people who were being fake and making up stories to become relevant. Emily then responded by blasting Tamra and accusing her of constantly starting drama.
It seems like the two ladies must have had a long talk, and are choosing to be friendly and cordial – for now.
The Real Housewives of Orange County is currently filming Season 14 and is expected to return to Bravo this summer.
Photo Credit: Charles Sykes/Bravo