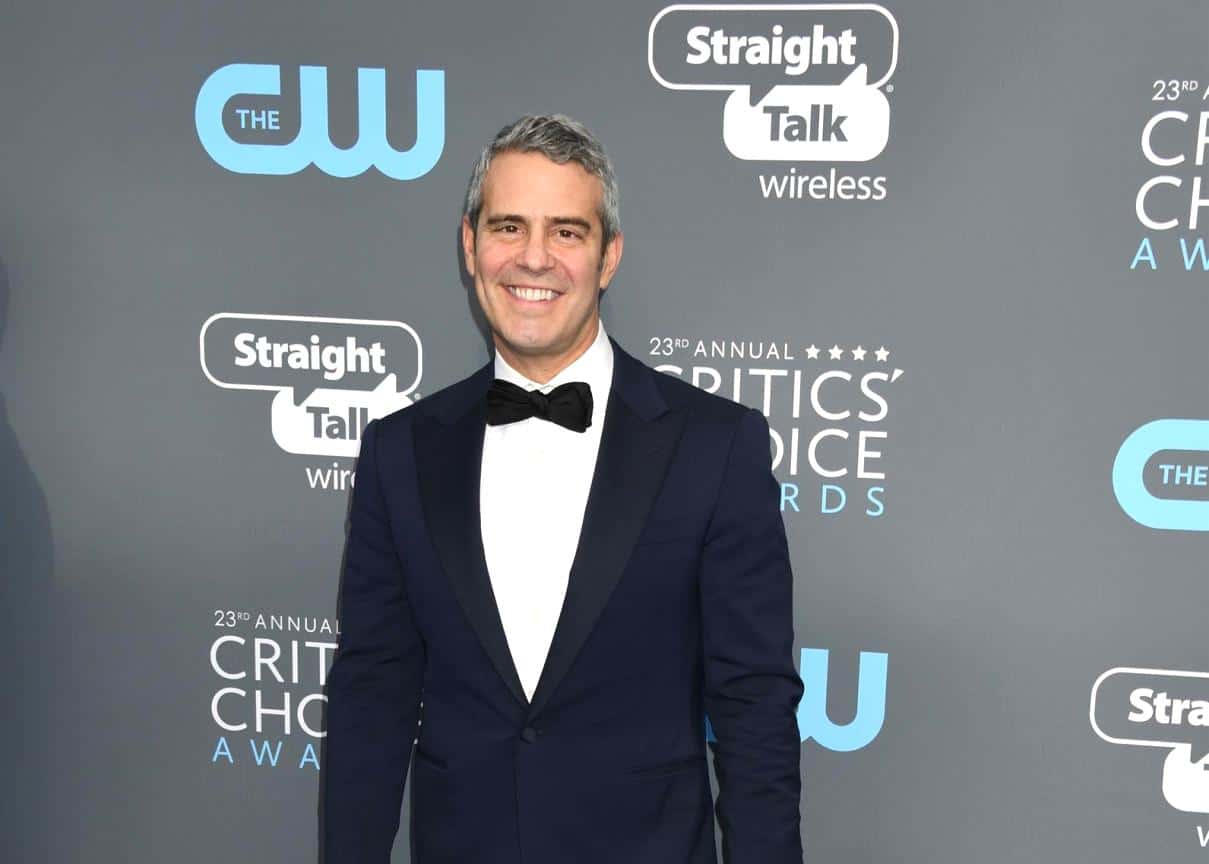 Watch What Happens Live host Andy Cohen sat down for a tell-all to answer viewers' most burning questions including the most annoying part about taping reunions and how new housewives get cast.
Ever wish you could be a fly on the wall and see what happens behind the scenes during your favorite Bravo shows — without getting caught up in all the drama, of course? Well, this tell-all interview with Andy is about as close as viewers can get.
In an interview given on the WWHL set, Andy answered a handful of viewers'  juiciest questions. When asked how he continues to stay neutral during reunions, Andy revealed that it's been getting harder.
"I feel like I used to say absolutely nothing and now sometimes people say I take sides or I say too much," Andy dished. "But I really try to let everyone's voice be heard and try to mediate if I can."
The 51-year-old Bravo host then went on to reveal what annoys him most about taping reunion specials.
"I get very upset and it's a very long day," the WWHL host explained. "You're sitting with six or seven women and someone invariably has to pee and they're like, 'I can't hold it anymore,' and I'm like, okay, if they go to the bathroom we're gonna take a break." This drives Andy crazy because it gives the women a perfect excuse to call "glam" onto the stage for last-minute (and often unnecessary) touchups, stalling the taping process.
"I'm like, you just were touched up an hour ago. Like, nothing's happened we've just been sitting here," added the Andy Cohen Diaries: A Deep Look author.
Andy also answered a question many Bravo fans have always wondered – how are new housewives chosen?
"It's a mix between the production company, myself and the executives at Bravo who decide," answered Andy. "And they're selected through — we either have casting directors in each city or we go to the [housewives] and we say, uh, do you know anyone?"
He also spilled that casting execs usually find women that claim they know already-existing Bravo stars and pick from them.
But when it comes to the one housewife Andy wishes would come on the show, it's a clear choice. "Chrissy Teigen," the Bravo star said without hesitating for a moment.
Another viewer asked Andy who he figures the last O.G. housewife will be now that veteran Bravo stars Vicki Gunvalson and Lisa Vanderpump are no longer official "housewives." "Vicky's not gone," Andy reminded viewers. "So Vicki is still the last O.G."
To close the interview, Andy answered even more questions, rapid fire-style, revealing that his favorite WWHL item is the "shot-ski" and that his favorite Bravo show to binge-watch is "all the housewives."
Andy also spilled about his favorite baby shower gifts from the housewives. While Kyle Richards and Camille Grammer both got shout-outs, Andy's eyes lit up when he recalled what the Real Housewives of Potomac ladies gave him. "The Potomac housewives gave me crazy labels. Gucci, Gucci, Gucci!"
And as for Andy's favorite explosive moment on Bravo, the WWHL host simply said, "The one that's about to happen."
Photo Credit: JENNIFER GRAYLOCK/INSTARimages.com