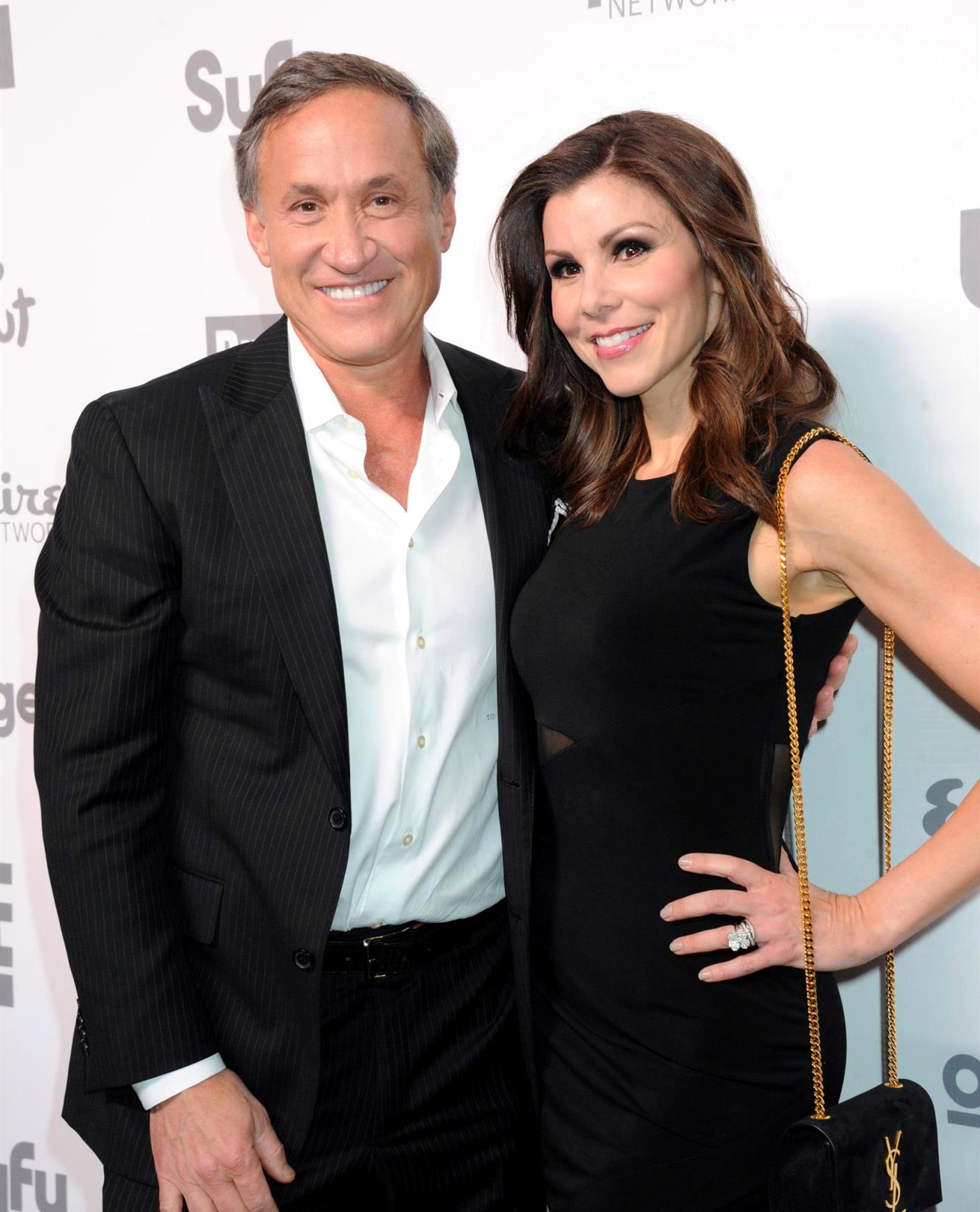 Heather Dubrow and her husband Dr. Terry Dubrow are facing backlash for selling 6oz bottles of their own hand sanitizer for $28.95 during the coronavirus pandemic.
The Real Housewives of Orange County alum and her Botched star husband recently went on ShopHQ to sell their products.
Now, the millionaire couple has come under fire, getting dragged on Twitter for what users call "price gouging," or selling products at a much higher price than what's considered fair. In a rough time for so many Americans, the product is already not easy to come by, causing the almost $30 price tag from the Dubrows to seem heinously unreasonable.
"You are selling [6 ounces] of hand sanitizer for $28.95," one user wrote. "You and your hubby get to [stay in a] $21 million home, while you take advantage of people's fear.
"More about the Benjamins than helping Americans," another criticized.
However, the Dubrows fired back at the criticism by telling Page Six that $35,000 had already gone to California's Second Harvest Food Bank and that they've "already donated thousands" to people working on the front lines of the pandemic.
"And we're giving a portion of the proceeds of our sanitizer to food banks — there are kids who are not getting anything to eat — and to health-care professionals," Heather clarified.
The sanitizer, made by Celmark International, was developed for "persistence" Terry said, adding how it contains the "same technology" he uses to prep patients before surgery.
"The product is expensive," he said, claiming that the ingredients are "impossible to find" during the pandemic and "three times the normal cost."
"As a mom of four, I'm looking at when we re-emerge and the kids go to school or camp," Heather explained. "I wanted to build a product that helps people in a new wave of normalcy."
It appears the 6oz bottle is no longer being sold. Instead there is now a 9.33oz bottle available for sale for $32.95.
Photo Credit: Jennifer Graylock/INFphoto.com