Katie Maloney is speaking out in the hopes of promoting a positive change.
Not only is the Vanderpump Rules cast member flooding her Instagram page and Stories with a number of informative and inspiring memes, but she's also doing her part to aid in the fight against racism by promoting the support of black businesses and clapping back at those who have seemingly turned a blind eye to white supremacy in the United States.
"It's time to wake up and be honest. It's not enough to say you're not racist. Let's commit to doing the work to make a change!" Katie wrote in the caption of one of her recent memes, which spoke of "internalized white supremacy."
In addition to encouraging her fans and followers to donate to organizations supporting the family of George Floyd, a Minneapolis man who died last week after a white police officer knelt on his neck for nearly nine minutes, and the Black Lives Matter movement, Katie promoted the support of black-owned businesses in a couple of posts shared to her Stories.
"I know many of you have donated but let's continue to show love and support by shopping/supporting black owned businesses!" she shared.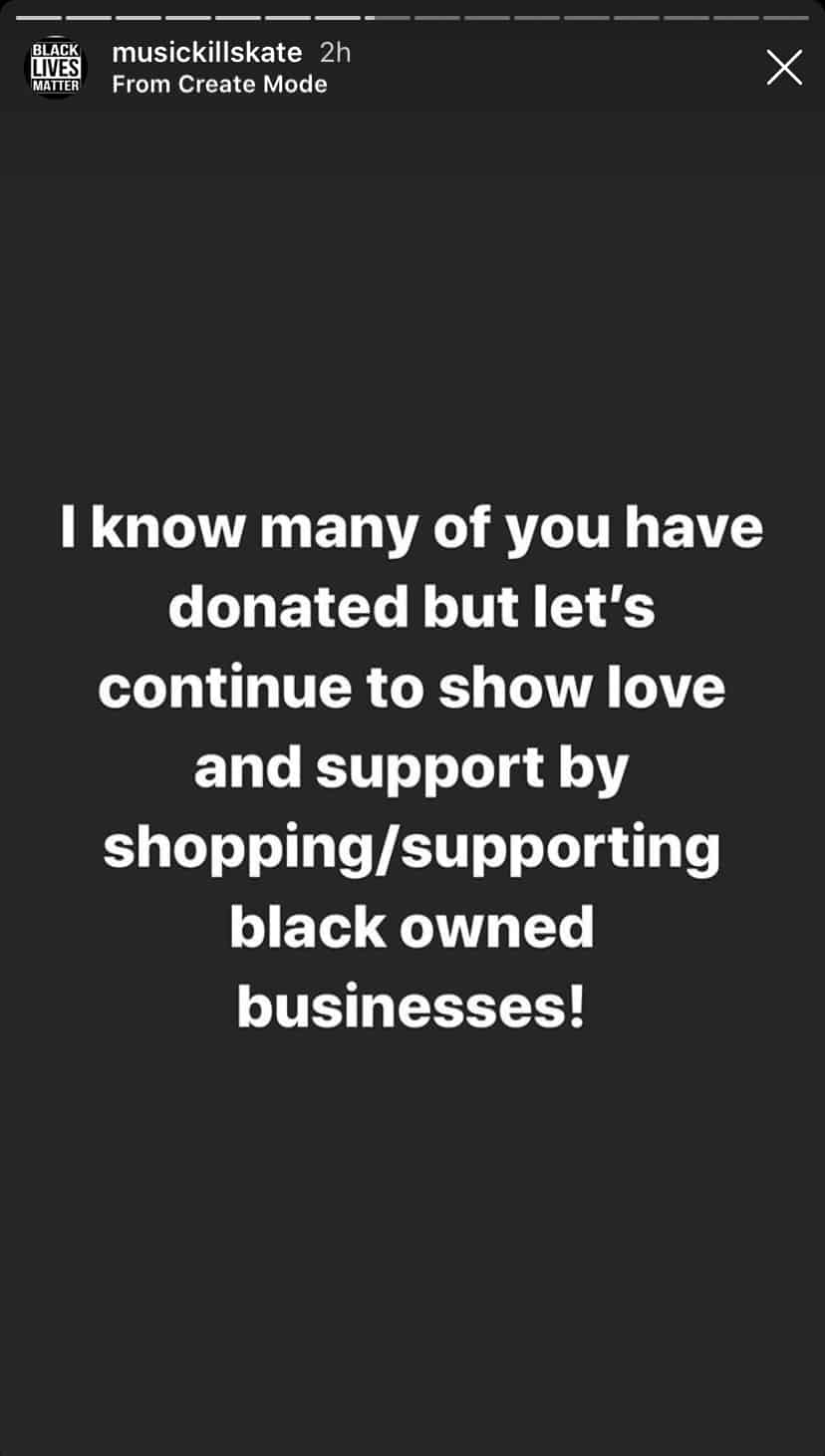 "Y'all know I'm a beauty junkie so here are some amazing Black-owned beauty brands that I love and think you will too!" Katie continued in a second Stories post.
Following her messages, Katie shared a number of additional Instagram Stories. In the Stories, she promoted several beauty businesses, including the "incredible vegan and cruelty free brand" UOMA Beauty, Oui the People, Spiced Sugah, Buttah Skin, and The Lip Bar.
While Katie has been quite proactive in her efforts to make a change in today's society, one of her Instagram audience members wasn't too happy about her "white supremacy" post. She made it clear that while she was white, she was not a white supremacist.
In response, a couple of Katie's other followers attempted to explain the meaning behind Katie's post.
"But you benefit from it and that's what she is saying," one woman wrote.
"You benefit and have privileges is basically what's being stated," said another.
Katie also weighed in on the comment herself.
"Just because you don't identify or agree with the 'ideas of white supremacists' doesn't mean you don't have internalized white supremacy," Katie shared. "Because we are white we have certain opportunities and privileges we DID NOT EARN. It's a deep rooted systemic problem that was built long ago. But we still carry it and it's our job to recognize and undo it!"
Katie then continued to speak of privilege and why it is often ignored in a couple of additional messages.
"It's in all of us. We don't think about our privilege everyday because we don't face the same adversities as [people of color]," she explained. "We need to recognize that we have had it easier simply because of the color of our skin. That's what this post means. [It's] been our privilege to not have to live in the same fear. It's not about being actively racist vs not racist. It's about understanding and recognizing what has existed in our system."
"It's about examining our place in this world and understanding that we need to be aware of these things and be the change we want to see. I have never been racist but educating myself on how to be anti-racist is where I'm at," she added.
Photo Credit: Milla Cochran/startraksphoto.com