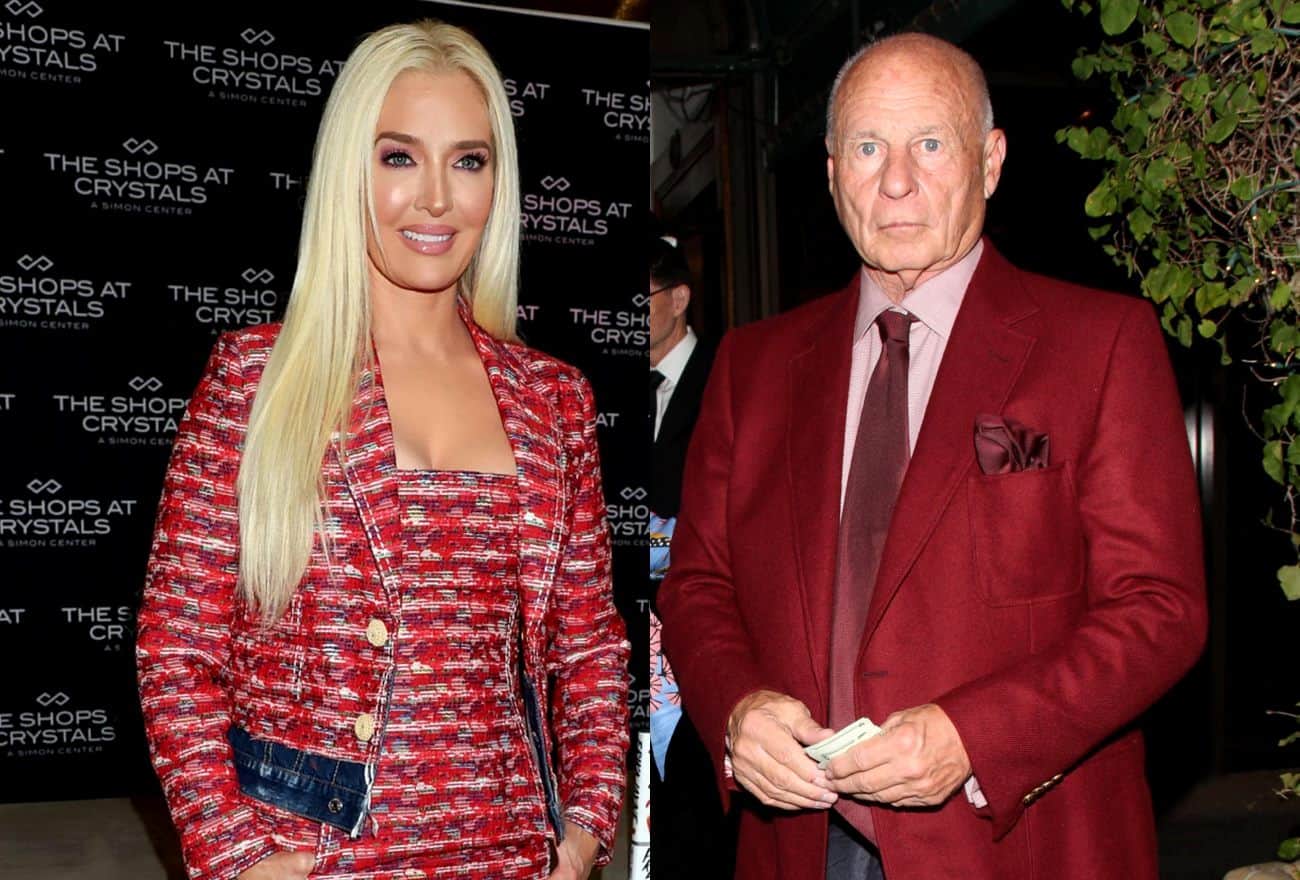 Back in May, it was reported that The Real Housewives of Beverly Hills star Erika Jayne's husband Thomas Girardi was accused of not paying a security bill — one with a hefty $53,859 price tag.
Now, though, the charges have apparently been dismissed as a source tells Reality Blurb that an agreement was reached after Thomas agreed to pay the bill.
Court documents show the security company, GS1 Group, informing the court that they're dismissing the claims against Erika's husband. The battle between the two parties may not be over entirely, though, since Gs1 Group filed the dismissal "without prejudice," reported The Blast, meaning they could refile at a later date.
As noted earlier this year, Thomas was accused of not paying GS1 Group $53,859 in security services for his Pasedena, CA home. The company was hired on September 9, 2010 for $39 per hour in armed guard services. They accused Thomas of failing to pay for services provided from September 2019 through January 31, 2020.
"Defendant, without cause, stopped paying Plaintiff's bill, and, on January 31, 2020, upon defendant's breach of the agreement, Plaintiff ceased providing armed guard service," the suit stated. "Defendant did not offer explanation for ceasing to pay as required by the terms of the agreement. Plaintiff provided armed guard service from 8 p.m to 6 a.m. at the same rate of $39 per hour."
This lawsuit is just one of the few lawsuits Thomas has faced in recent times.
Erika and her husband were sued for $3 million last year by lender Stillwell Madison, who accused Tom of taking out a $5 million loan in 2016.
Further, Tom faced another massive lawsuit last year for allegedly taking out $15 million in unpaid loans in 2015 to support a "lavish lifestyle" for himself and Erika, and to keep his law firm, Girardi Keese, afloat. He was sued by the Law Finance Group for the full $15 million plus damages, and they further claimed that Tom refused to make any payments toward the balance.
Tom paid off a $6 million judgment of the loan in late 2019, fully settling the legal drama.
Photos Credit: PA Images/INSTARimages.com, SURQ/BACKGRID