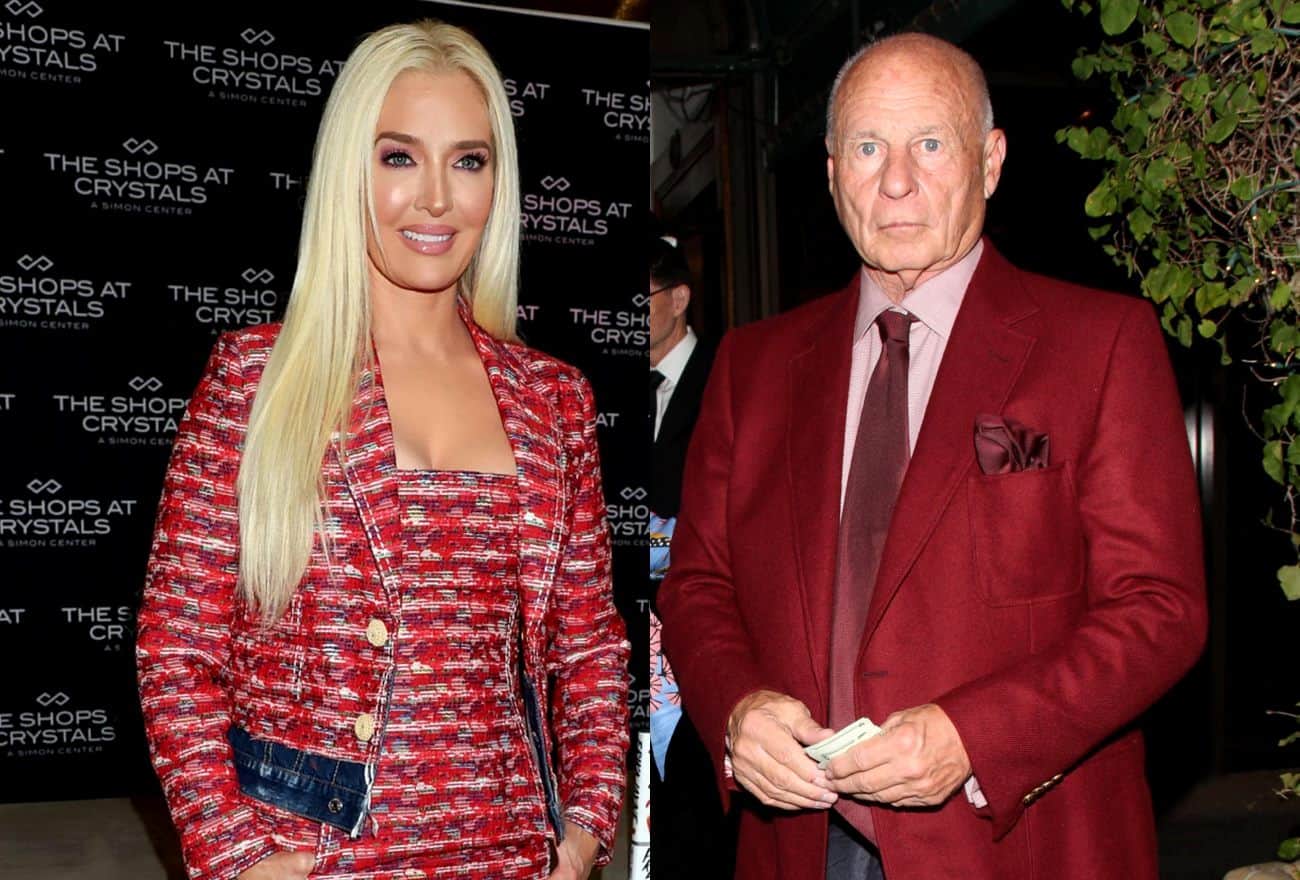 Thomas Girardi, husband of RHOBH star Erika Jayne, and his firm Girardi Keese are facing another lawsuit.
Months after Thomas was accused of failing to pay back a $15 million loan from the Law Finance Group, he and his firm are being accused of owing nearly $3.5 million to Arizona lender Stillwell Madison for another loan. Thomas' wife, Real Housewives of Beverly Hills star Erika Jayne, has been named in the case.
According to a report shared by Law.com, Thomas and Erika used money loaned to his firm "in order to sustain their lavish lifestyle and maintain their glamorous public image" before falling behind on their payments.
In their May 24 filing, Stillwell Madison revealed that Thomas' firm took out a loan in the amount of $5,110,440.38 in April 2016. The loan currently has a balance of $3,454,804.00. The lender also said that Thomas and his firm "intended at the time the loan agreement was entered to use at least a portion of the loan funds to support Mr. Girardi and his wife's high-end lifestyle, but concealed this fact from Stillwell."
Stillwell Madison is suing Thomas and his firm for breach of contract and fraud, claiming the company failed to inform them about the Law Finance Group's case against them. They said if they had known about the default, they would have never entered into an agreement that allowed Thomas and the firm to make $500,000 payments in hopes of paying off the loan by September 2019.
The company then said that after making the agreement with Thomas and his firm, Thomas failed to make the initial payment. He later entered into a new agreement, which he also failed to honor.
Stillwell Madison claims Thomas submitted a full payment to them in December 2018. He then submitted a portion of a payment the following month, but he has not made any payments since.
News of Stillwell Madison's case comes just over a year after Erika admitted to spending $40,000 per month on her appearance during an episode of The Wendy Williams Show.
"You know, it can get there for sure," Erika said of the $40,000 figure. "If you want to look good it's hair, it's makeup, it's wardrobe, and then those people that help facilitate that. They're not cheap, you know?"
The Real Housewives of Beverly Hills season nine airs Tuesdays at 9 p.m. on Bravo TV.
Photos Credit: PA Images/INSTARimages.com, SURQ/BACKGRID