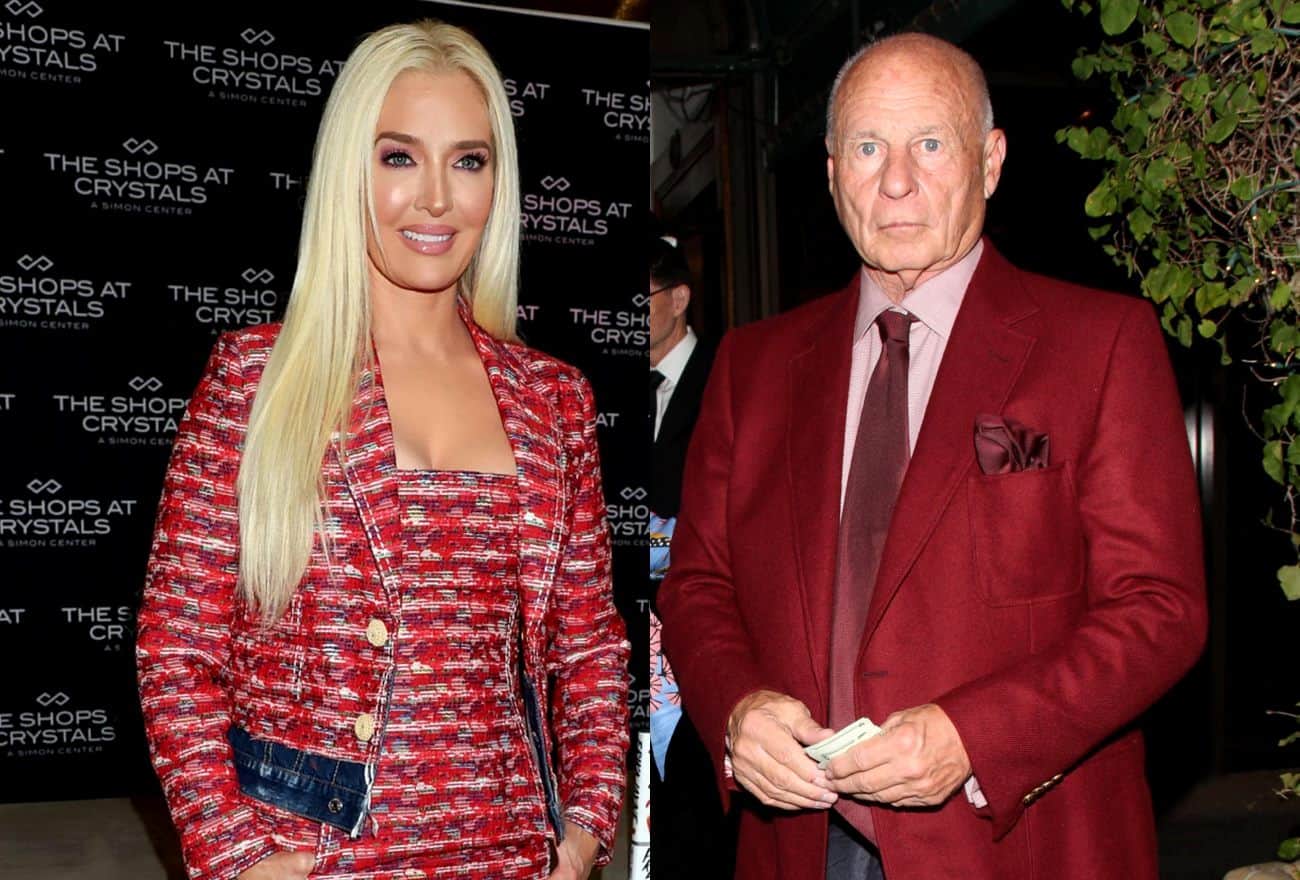 Is Erika Jayne's Pasadena home in jeopardy of being seized?
Earlier this week in court, the Real Housewives of Beverly Hills star's husband, Thomas Girardi, was set to explain to the judge, Los Angeles Superior Court Judge Mitchell Beckloff, why the Law Finance Group, who is suing him and his law firm for $15 million, should not be allowed to go after his assets.
According to an April 24 report from The Recorder, the judge said in court that he come to a tentative decision on the matter but encouraged Thomas and his attorney to mediate with the attorneys for the Law Finance Group outside of court over the next couple of weeks before his ruling.
"It's not a complicated case," he told the lawyers during the hearing. "You all have to come up with a plan."
Thomas was sued by the Law Finance Group months ago for allegedly refusing to repay them for the $15 million loan they gave him and his firm.
Earlier this month, Judge Gregory Alarcon granted Thomas' motion to have his case heard in arbitration but a short time later, the Law Finance Group filed a writ of attachment in an effort to secure a number of Thomas' assets, including his offices and his law firm Girardi Keese's bank account.
In response to the writ of attachment, Thomas wrote, "What is abundantly clear from the filing of the complaint and this application for writ of attachments is that this matter is not driven by the desire to enforce the terms of the agreement but to exact retribution and to defame the reputation of Thomas V. Girardi under the guise of litigation privilege."
Thomas also slammed the lawsuit against him as "fraudulent, slanderous and an abuse of the legal process" and said that the owner of the Law Finance Group, Alan Zimmerman, has a lien on his and Erika's Pasadena home.
"Law Finance insisted that any and all disputes or issues concerning the loan go to mandatory arbitration," he wrote. "Despite this agreement, the law firm filed a baseless case against the law firm and me personally full well knowing they had adequate protection in the form of my personal assets."
In the Law Finance Group's reply, it was said that Thomas does not have the ability to repay his loan and is "actively soliciting more than $30 million in additional loans." They also said Thomas "embarked on an abusive campaign of threats and intimidation, for no other reason than the filing of this lawsuit," including making threats to file a defamation lawsuit against them.
ERIKA RESPONDS TO LAWSUIT AGAINST HER HUSBAND!
The Law Finance Group then accused Thomas of "funneling millions of dollars" to someone else, whose name was not mentioned, "through loans to her company."
The Real Housewives of Beverly Hills season nine airs Tuesdays at 9 p.m. on Bravo TV.
Photos Credit: PA Images/INSTARimages.com, SURQ/BACKGRID