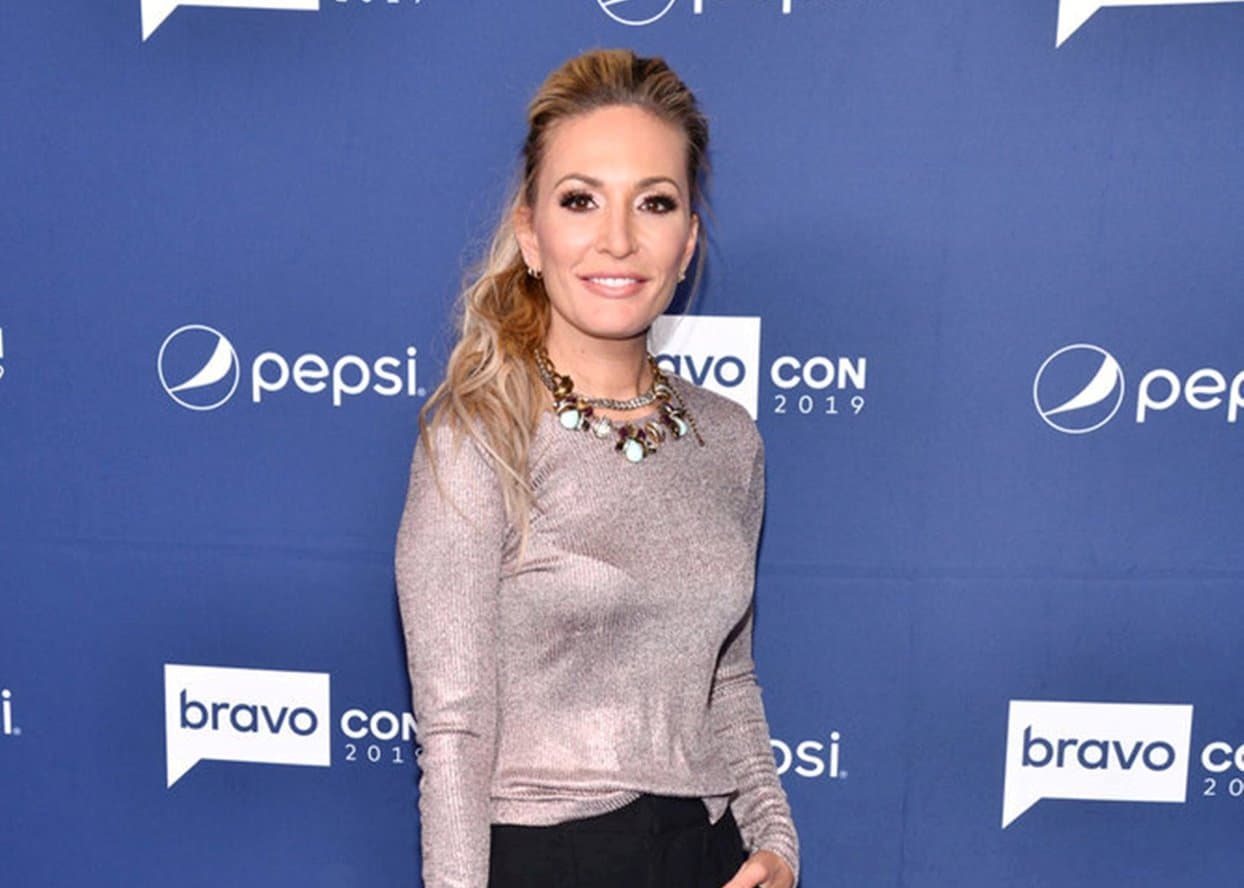 Kate Chastain says filming Below Deck is stressful and recalls a night she got in "big trouble" with production.
It's no secret that Below Deck is a complicated show to film and what some may call a "tight ship." There are crew members — including the ones who aren't even featured on the show — and guests, but the show's production team and camera operators are also on board. Kate has stated via Twitter that it's "one of the most difficult shows out there for cast members."
Going through my phone,found this fun video….I feel like everyone should know #BelowDeck is one of the most difficult shows out there for cast members.Every night, after working 16+ hours, we'd get into our tiny bunk, & have to wave to the camera so they'd turn our lights off. pic.twitter.com/E826sdiuYF

— Kate Chastain (@Kate_Chastain) July 22, 2020
In a recent interview, the former chief stew elaborates on that sentiment and confesses to a few things that went down behind the scenes.
"I think the fact that we are filmed 24/7 when doing Below Deck, for example. Even when we're going to sleep at night, there are cameras in your room," she told In Touch. "If you got to go to the bathroom, you can hear the camera going and following you. So, that definitely adds to the stress."
The 37-year-old explains that while on the boat, it's impossible to truly relax. If the crew members aren't working, they still have to be alert "at all times."
"There's no time when you're done working in both yachting and on the show because at all times you're being filmed," Kate explained. "And at all times, you have to stay on call in case if there's any boat emergency."
If fans recall, Kate and deckhand Rylee Gerber shared a cabin on season seven of the show, which was an extremely difficult season for both of the ladies as the men on board were accused of misogynistic, sometimes violent behavior. As a result, the two developed a rather close relationship and are still friends to this day.
"I genuinely like her," Rhylee says of Kate. "She's someone I know I can pick up the phone and call and either gossip with or seek advice. Either way, she's there."
Kate reveals that the crew must abide by certain rules set by production even when the cameras aren't rolling and production has a day off. She recalls a certain night that she and her bunkmate got busted breaking one of those rules.
"I think there are some nights out when the camera and production crew had a day off, and we are told to stay home," Kate disclosed. "Rhylee and I may have snuck out in Thailand. And we got in big trouble because when we went out, we saw the production crew there, and they were like, 'Go home,'" she revealed before explaining that they were ultimately escorted back to the boat by a few producers.
Kate is now happy to be co-hosting Bravo's Chat Room after hanging up her chief stew uniform for good after six seasons on the show. She starred alongside Captain Lee Rosbach from season two through season seven and announced her exit in February 2020.
"After many months of reflection and internal discussions, I have chosen to make a transition this year in starting to carve out a progressive new land-based role," she shared via Instagram. "I intend to step back as a senior member of the Below Deck Family and work to become financially independent while continuing to fully support His Majesty Andy Cohen."
Photo Credit: Charles Sykes/Bravo