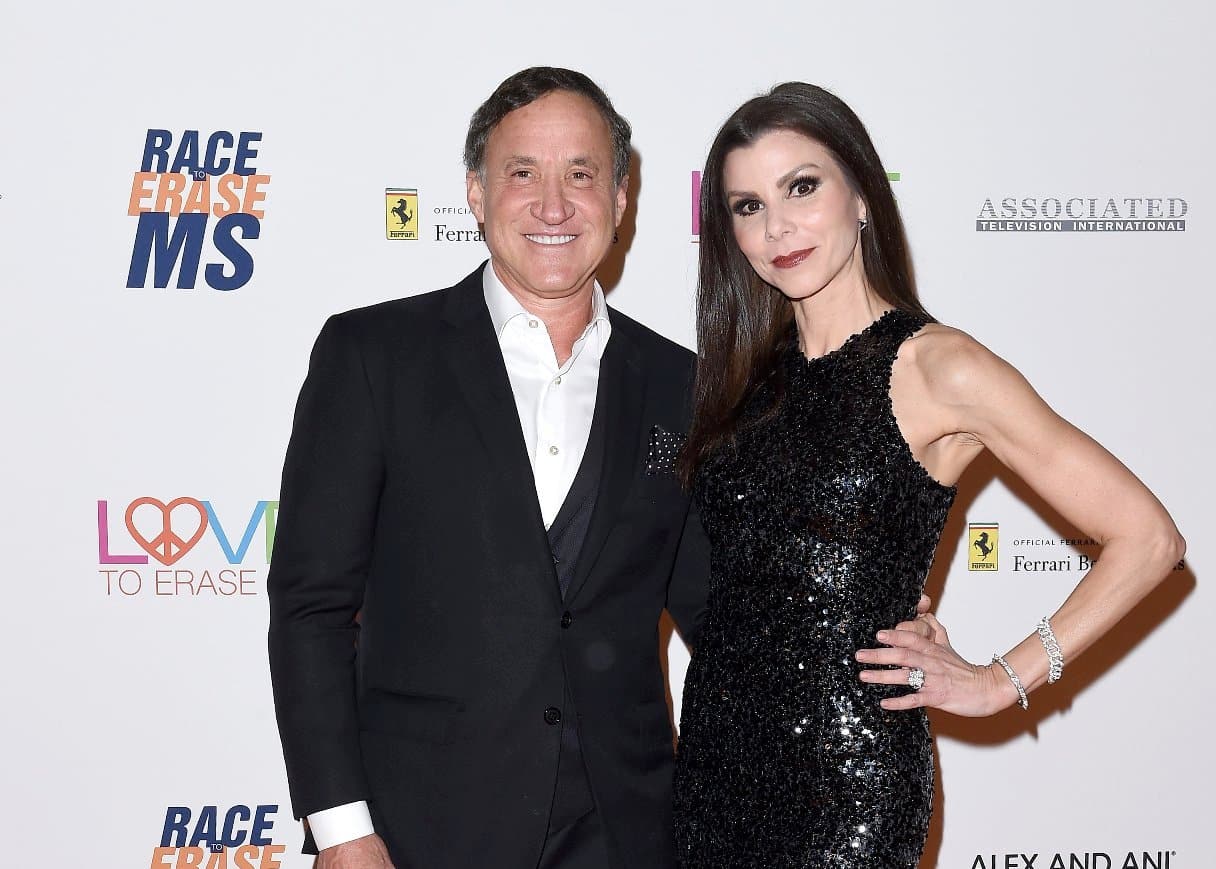 Unlike other Real Housewives of Orange County couples, Heather and Terry Dubrow managed to stay together (throughout the highs and lows).
In their new spinoff show, 7 Year Stitch, they try to help another couple (Kathleen and Chris) transform their inner and outer bodies in the hopes of saving their seven-year marriage.
In an interview with Page Six, Heather and her plastic surgeon husband revealed a rough patch of their own. "We had one really bad, bad year where the show was affecting us," said Heather. "I think it may have been the first year Terry was on 'Botched,' and so we weren't together a lot because I was doing 'Housewives.'"
She went on to say, "I was having a bad season. He was on 'Botched,' he was having a good season… and we weren't communicating. There was there was just a lot going on and we had to have a real come-to-Jesus moment and sit down."
In the midst of that conversation (which occurred in a car), the couple vowed they would not "get a divorce over being on TV," said Heather. "That's not an acceptable thing to happen."
"In our 25 year relationship, we have been through every struggle. Intimacy struggles when I felt bad about myself, financial struggles, we've had lost several millions of dollars. We've had other kinds of things with our family," explained the Botched physician. "All the big-ticket items, we have learned how to get through them. We have very significant resources at this point in our relationship."
Their 'resources' include top-rated life coaches, therapists, and celebrity fitness instructors (who are also helping Kathleen and Chris on 7 Year Stitch).
"We're taking [Kathleen and Chris], and we are separating them for seven weeks, doing a full internal and external makeover  — body, mind, soul — in the hopes of making them each the best version of themselves and stitching the couple back together," said Heather. "But the problem is, sometimes when you make someone their most confident self, they might look at the other person and go, 'You know what? I'm good, I don't need you anymore.'"
Heather and Terry learned long ago that they do need each other even though they fight over "silly" things.
"You have to learn how to fight," explained Heather. "That's a really important part of continuing on in a healthy relationship, to realize it's natural to have disagreements and big fights, it's just how you navigate those fights. You have to learn how to keep that level of respect [and] how to not say it."
Photo Credit: AXELLE/BAUER-GRIFFIN / MEGA