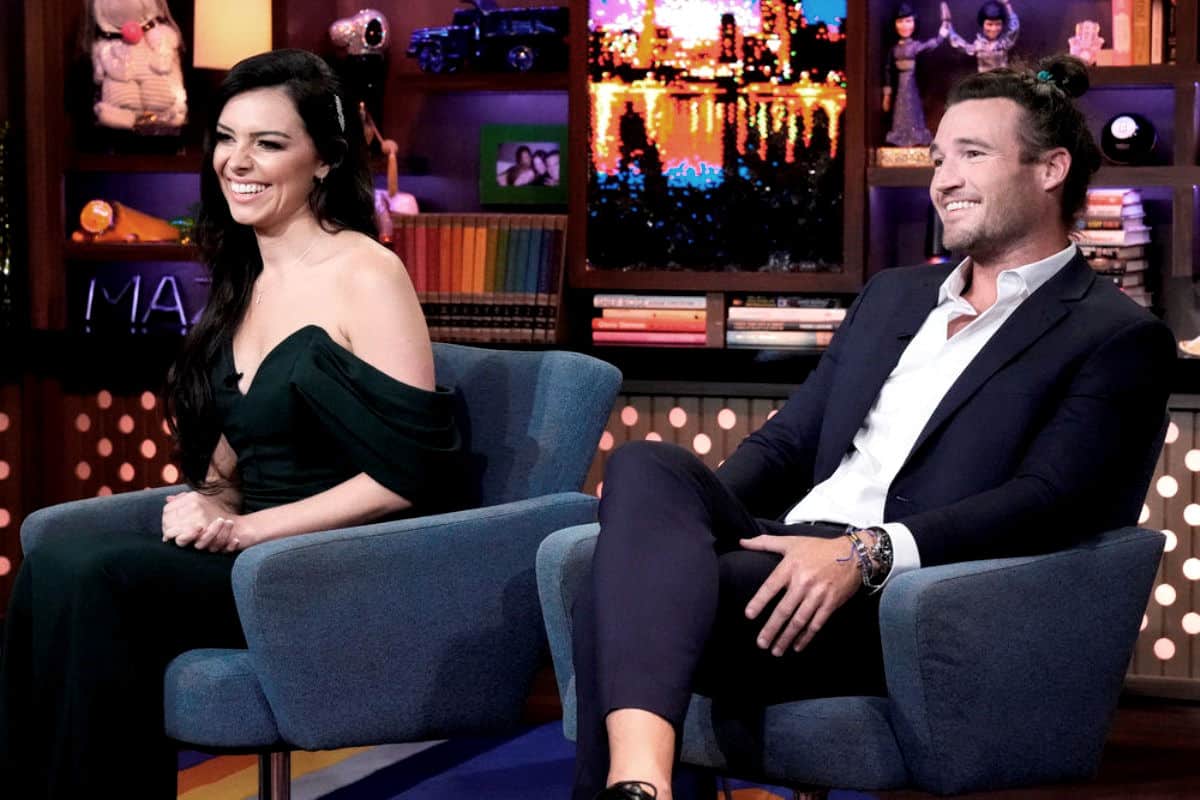 On the latest season of Below Deck Mediterranean, the cast shakeup is proving to be a grab bag of new drama. The secret romance of chief stew Natasha Webb and Chef Dave White is perhaps the most entertaining, and Natasha is detailing their months-long dalliance, which occurred while she was seeing another man.
Another player who entered the tornado was deckhand Jason Gaskell, who flirted with Natasha at the start of the season — before a jealous Dave became aggressive with the castmate during a drunken night. From there, the workplace friendship between the men was effectively over.
In a Q&A game on Watch What Happens Live with Andy Cohen, Jason unleashed his thoughts about the cast.
When asked which qualities made Jason a better suitor than Dave, the star answered, "Lack of verbal assault."
Jason said Natasha was the least fun to party with and called her "exhausting." When asked how strongly he was flirting with Natasha, Jason answered, "Flirting with everyone is always there. It's the same amount, same flirting percentage with everyone. With Kyle [Viljoen] too."
He also offered some style advice for the chef: "Just do… the exact opposite of what you are doing."
Other than Raygan Tyler (his fired former boss), who would Jason never work with again?
"Storm [Smith]," he answered immediately, calling out the deckhand who replaced Raygan. "Storm, a hundred percent. Never on a boat with him again. Never ever."
"Is that for reasons that we've already seen?" asked the host.
"I don't know," he said with a coy smile. But when pressed by Andy, the star added, "It hasn't been aired."