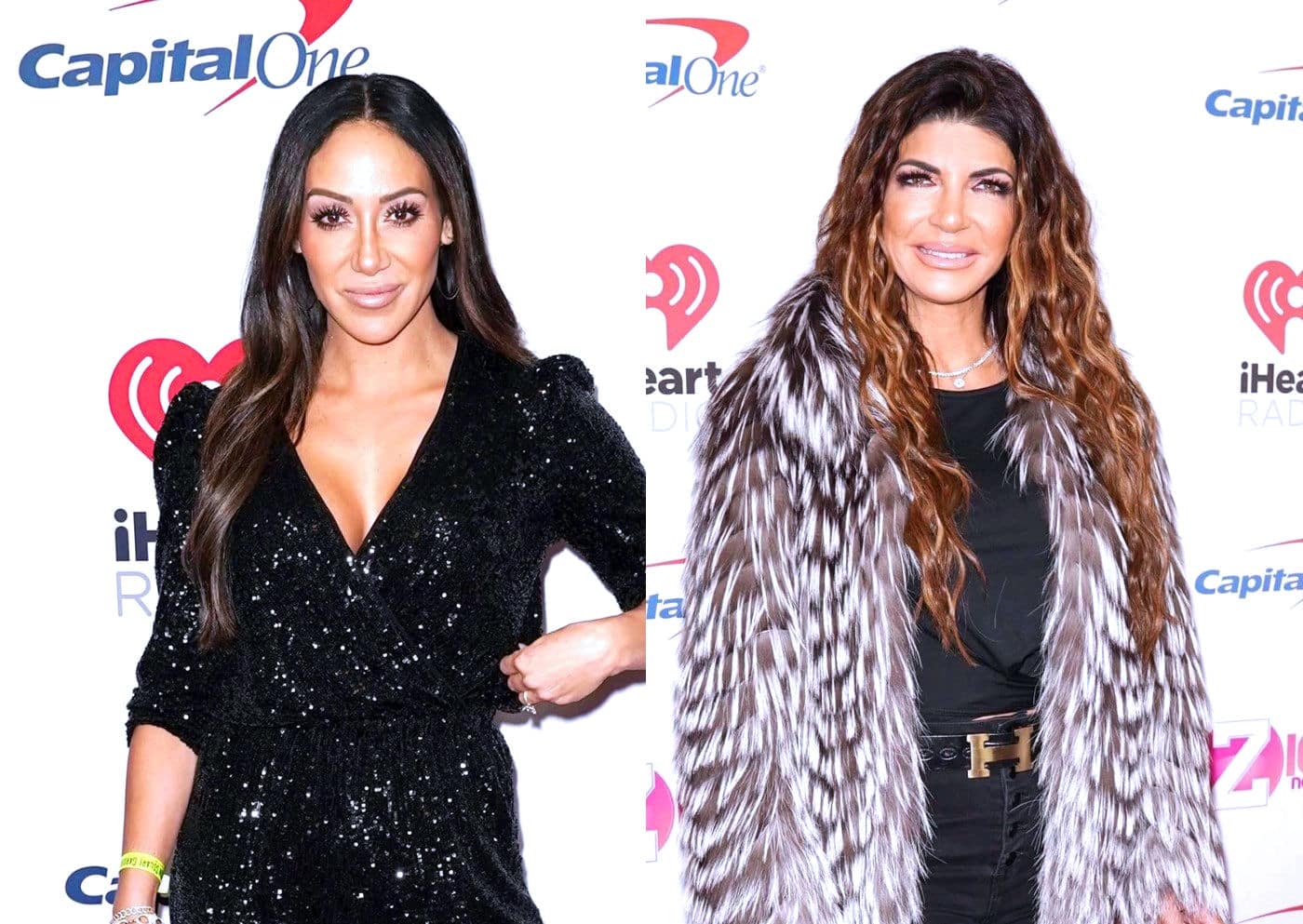 Melissa Gorga denies that her sister-in-law Teresa Giudice has been 'vindicated,' and she hints at "horrible things" to come in the upcoming season of Real Housewives of New Jersey.
Recently, multiple sources related to the show — including alum Jacqueline Laurita and producer Carlos King — have backed up several of Teresa's claims regarding Melissa's purportedly duplicitous behavior. Many believe Teresa is finally being vindicated 12 years after Melissa allegedly joined the show behind her back.
Their more recent drama occurred amid Teresa's wedding to Luis Ruelas when she allegedly discussed a rumor about Melissa's affair. The tension reportedly escalated into a screaming fight during the season finale, leading to Melissa and her husband Joe Gorga skipping the wedding.
On Instagram, in a screenshot shared by @lovelovelovegabriela, Melissa responded to @jocinbadd, who suggested Teresa is now getting vindicated.
"There is no vindication here," wrote Melissa in response to the comment from @jocinbadd, shared by @rhonjsource on Instagram. "It's just Teresa finding new reasons to get mad and blame someone for some thing. This is old news."
Addressing the claim she joined the show behind Teresa's back, Melissa wrote, "We've had the conversation 1000 times. Should we have it another 20 times? Time to move forward."
She also hinted at the upcoming season of RHONJ. "Trust me there's plenty more horrible things that happened … [this] season that are much more interesting."
Melissa's comment seems to imply Teresa committed multiple blunders in season 13 beyond just the affair rumor. What is Melissa trying to say?