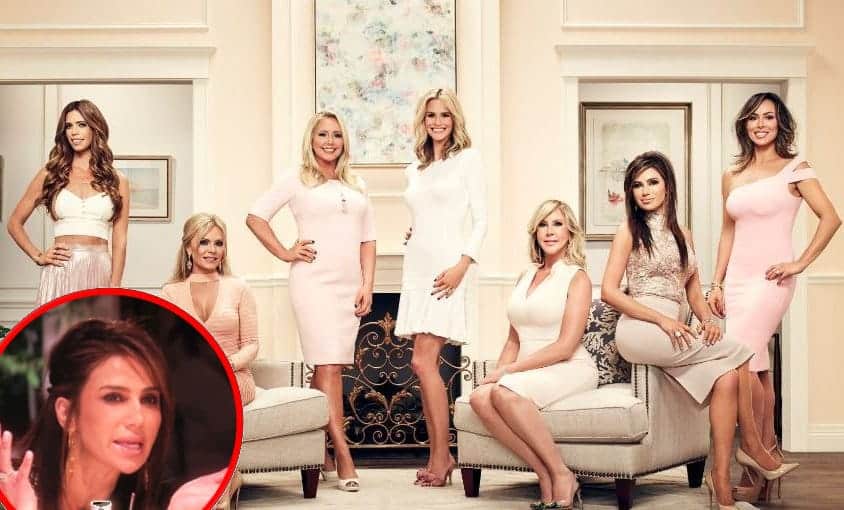 Will this season mark Peggy Sulahian's first and final season on the Real Housewives of Orange County?
According to a new report, that answer will be a yes if her RHOC castmates get their way!
Sources reveal Peggy's costars have reportedly had it with her and would like to see her fired by Bravo following this season.  The reason? They are tired of her antics!
"The other women cannot stand Peggy. She has started so many fights with the ladies that were absolutely outrageous and unnecessary," a production source tells Radar Online. "She certainly has a rude awakening coming because she will most likely be kicked off after this season."
Apparently a breaking point for the cast was the recent vacation to Iceland during which Peggy, 44, secretly recorded some of her castmates drinking, and then tried to imply Meghan King Edmonds was a bad mother due to her baby crying for over 10 minutes.
"This trip was a turning point for the cast," the source added.
It doesn't help that Peggy's own brother Pol Atteu has also accused her and her husband Diko of being homophobic, though Peggy has vehemently denied these claims. In a past interview, she stated the rift with her brother was caused by other issues and has nothing to do with his sexuality.
It's likely that Vicki Gunvalson and Lydia McLaughlin are not involved in trying to get Peggy off the show as they both appear to be her only friends close to her.
TELL US – DO YOU WANT PEGGY ON OR OFF THE SHOW?