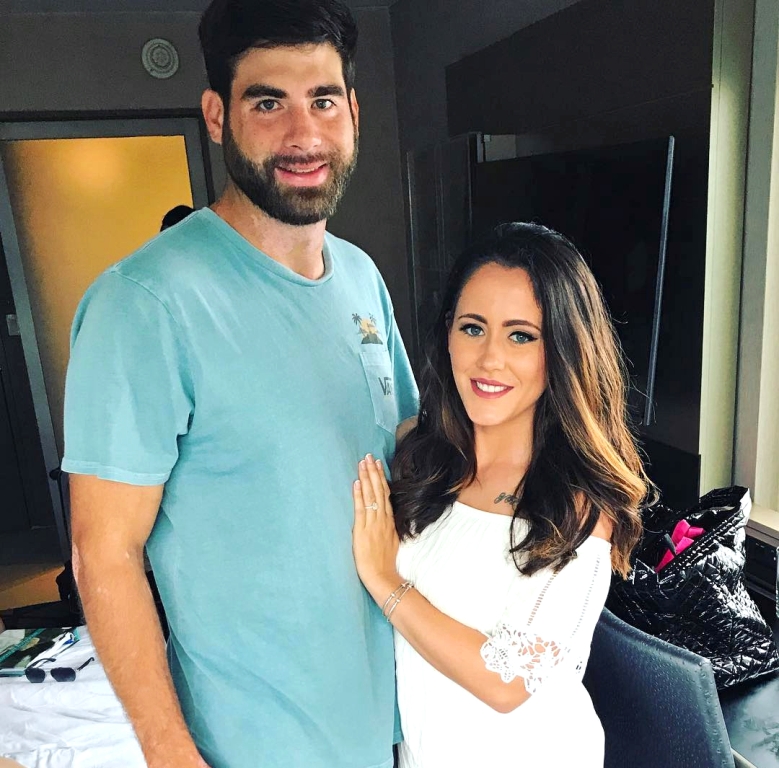 Teen Mom 2 fans have had it up to here with Jenelle Evans, and they are now calling on MTV to fire the reality star and her husband David Eason!
This latest news for Jenelle, 26, comes just a week after she was fired by Blue Apron after fans brought up the past allegations of drug use and child abuse made against her.
Unfortunately for Jenelle, her streak of controversy continued into this week when she was on the receiving end of some backlash after posting a photo of herself shooting a massive gun… just hours after 17 high school kids were murdered by a former student.
In the Change.org petition, written to Teen Mom executive producer Morgan J. Freeman, a fan of the show accuses Jenelle and David of displaying "gross insensitivity by posting disturbing pictures and videos on social media.  David posted photos of his wife, Jenelle Eason, holding and aiming a rifle, the same weapon that the gunman used in the Florida massacre."
The petition continues, "When questioned on Twitter about why he would post such photos after this tragedy, he attacked several women, calling them "b**ches" and "hoes" and using other threatening and abusive language."
The petition closes out by calling on MTV to fire them!  "These people need to be reprimanded for their actions. We urge all of you to sign this petition to get them removed from MTV and fired from "Teen Mom 2," it reads.
Briana DeJesus is also mentioned in the petition as she stands accused of showing insensitivity by laughing about the Florida shooting during a recent live broadcast on Instagram. We however haven't been able to verify the claims made against Briana.
As of the time this article was written, 1,352 people have signed the petition which has a goal of garnering 1,500 signatures.
So we have to ask…

Loading ...
TELL US – THOUGHTS ON JENELLE EVANS PETITION? DO YOU WANT HER & DAVID FIRED FROM TEEN MOM 2?