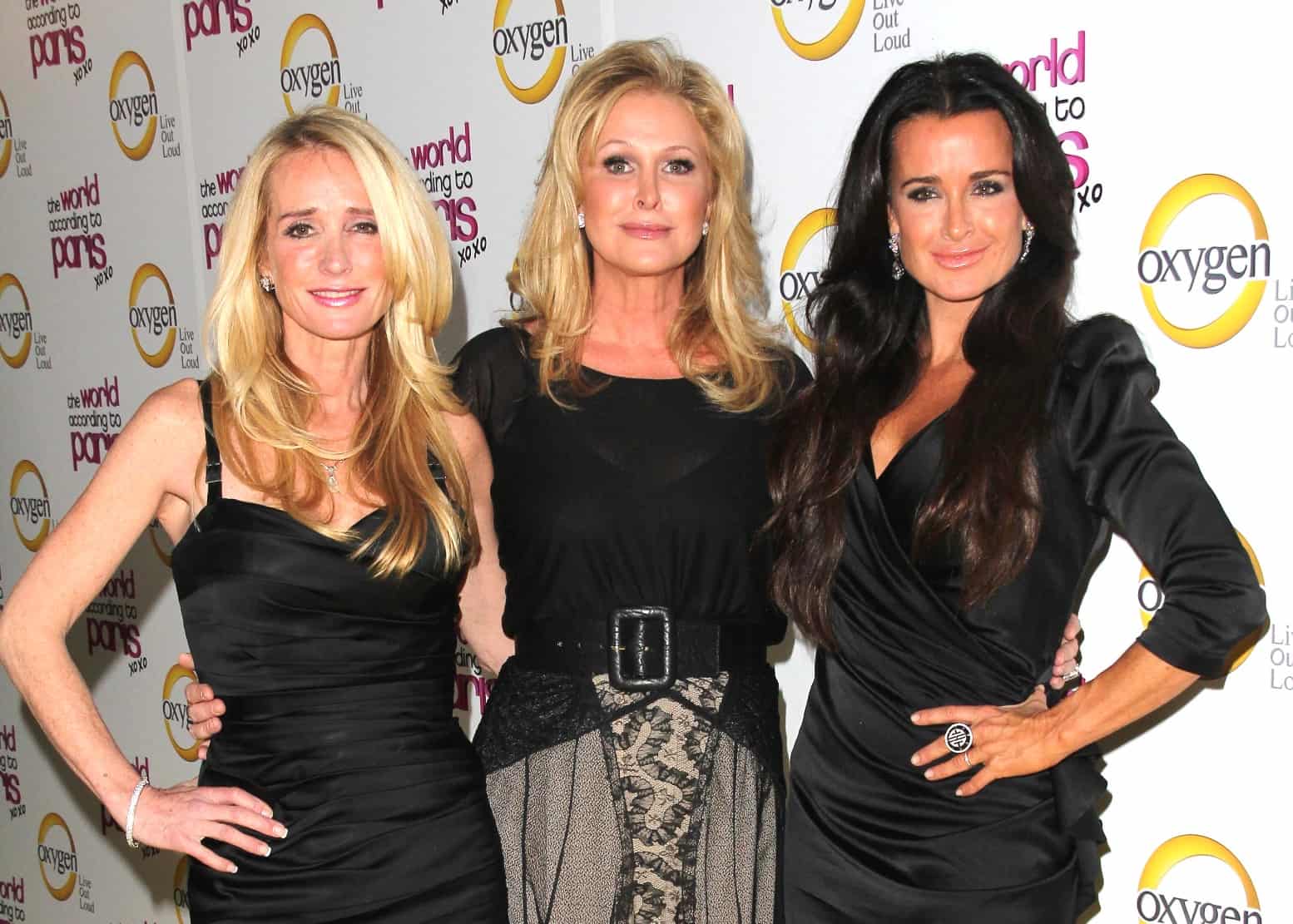 Following rumors and rumblings that Real Housewives of Beverly Hills star Kyle Richards was not invited to the wedding of her nephew Barron Hilton, which took place this weekend, Kyle's sister Kim Richards is setting the record straight!
Kyle has been pretty honest about her ongoing feud with older sister Kathy Hilton, which partially stems from Kyle's decision to produce a new show, American Woman, loosely based on her life growing up.
And then two weeks ago, a report came out stating Kyle was dis-invited to niece Paris Hilton's upcoming wedding due to her rift with Kathy. Other sources have since however denied that report.
Then came this weekend, and Kyle was noticeably absent when her nephew Barron wed socilaite Tessa Gräfin von Walderdorff. Ahead of the wedding, she released a statement citing she wouldn't be able to attend it due to work commitments, but still, some were skeptical.
Well, according to Kim, there was no funny business involved as she insists Kyle and her husband Mauricio Umansky were definitely invited to Barron's wedding.
Hours ago, Kim responded to some of her followers on Instagram after one person accused her and Kathy of excluding Kyle from the wedding.
She wrote, "I would like to be very clear!! My sister Kyle, her husband Maurice and ALL OF her children were invited to be a part of this beautiful celebration. Nobody was excluded! So before you go making comments you know nothing about.. You should not be making assumptions!! She and her family were greatly missed!!"
Her comments came under a post she made about Barron and his new wife.
Earlier this week, Kyle's daughter, Farrah Aldjufrie, who was in attendance at the wedding also made it clear that her mom was invited.
After an Instagram follower wondered why she would attend a wedding her mom was not invited to, Farrah responded: "Of course she was… she could not come."
Below is a photo of Farrah at St. Barts for the nuptials.
Photo Credit: s_bukley/Shutterstock.com