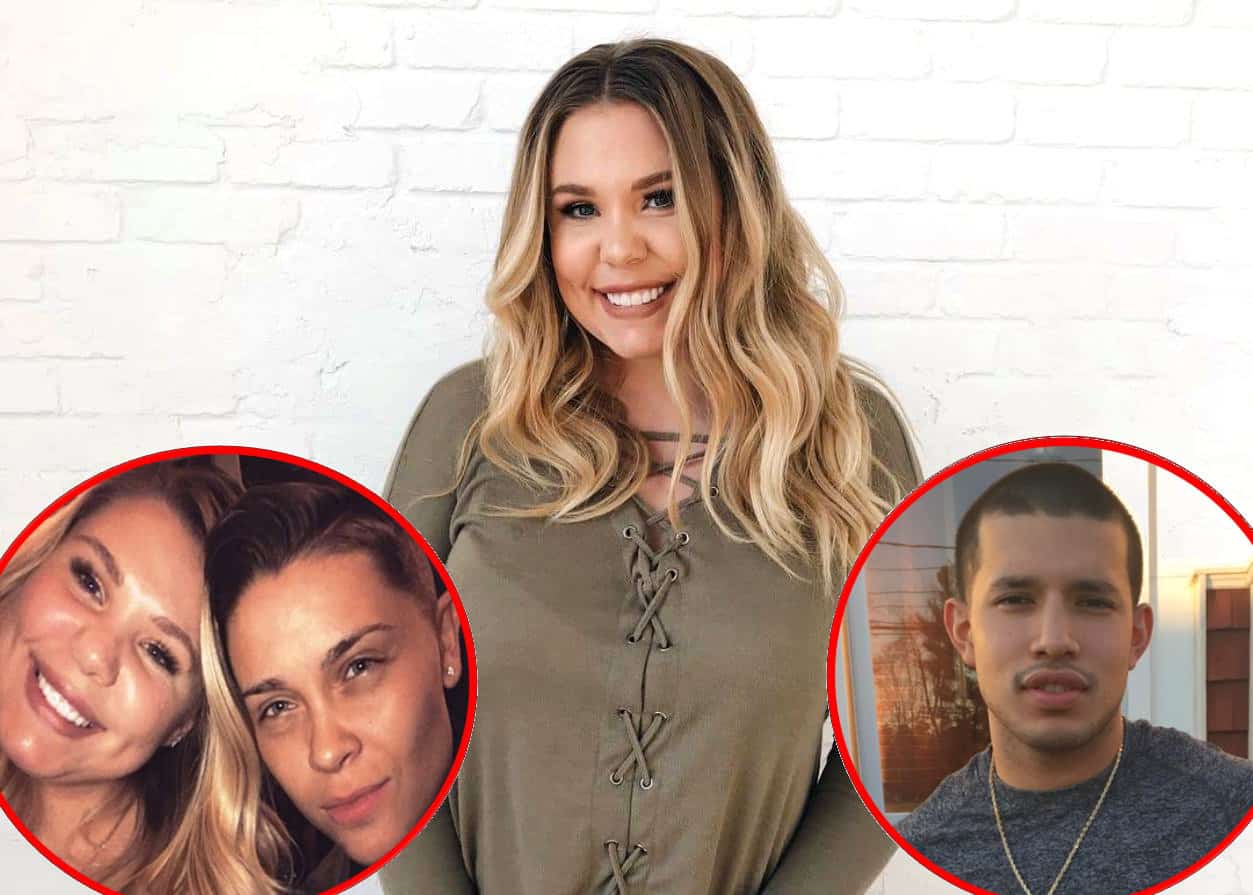 Kailyn Lowry's former girlfriend, Dominique Potter, is telling all about the messy end of their seven-month relationship last month.
During a new interview, Dominique confirmed that she began dating the Teen Mom 2 star in November and continued to date her on and off until last month, when Kailyn shockingly admitted to hooking up with her ex-husband, Javi Marroquin, in January.
"She did cheat on me with Javi," Dominque explained to Radar Online. "That was out of her own mouth. She said they hooked up. She said they even discussed hooking up. She said, 'I messed up, I f**ked up.' She hasn't tried to apologize."
According to Dominique, she suspected something was going on between Kailyn and Javi long before the mother of three actually confirmed on Twitter that she had attempted to reconcile their marriage.
"I have questioned her multiple times with Javi," she said. "Things that didn't feel right. With Javi she wasn't saying he was at the house to do a podcast, or that he came over to talk about him and Briana splitting. I had to find out through other platforms."
Although it was reported in January that Kailyn and Dominique had split, Kailyn quickly told Dominique to ignore the rumors and from there, they began to live out their romance on the down-low.
"I don't know why she didn't want to go public… She did in the beginning," Dominique told Radar Online in a separate interview. "But if she's doing something else, that's why she doesn't want people knowing she's in a relationship. She's telling the world she's single, of course no one is going to respect our relationship if no one knows it exists. She was keeping her cards open. If people think you're single they're going to flirt with you."
"[Kailyn] didn't want to lose that constant attention from other people," she added.
Dominique also reveals that she and Kailyn had in fact gotten very close while they were dating, even saying "I love you" everyday. Dominique became close with Kailyn's three children as well, as they even called her "Daddy Dom."
On Twitter last week, after admitted to hooking up with her ex-husband, Kailyn told her fans and followers that she didn't handle her relationship with Dominique as well as she should have.
Dom & I dating – I wasn't trying to deny her or a relationship. & we had fun while it lasted but things didn't work out. I've learned a lot over the years and wanted to keep things private & off the show but i don't think i really handled it properly

— Kailyn Lowry (@KailLowry) June 3, 2018
Teen Mom 2 Season 8B airs Monday nights at 9 p.m. on MTV.
Photos Credit: Instagram