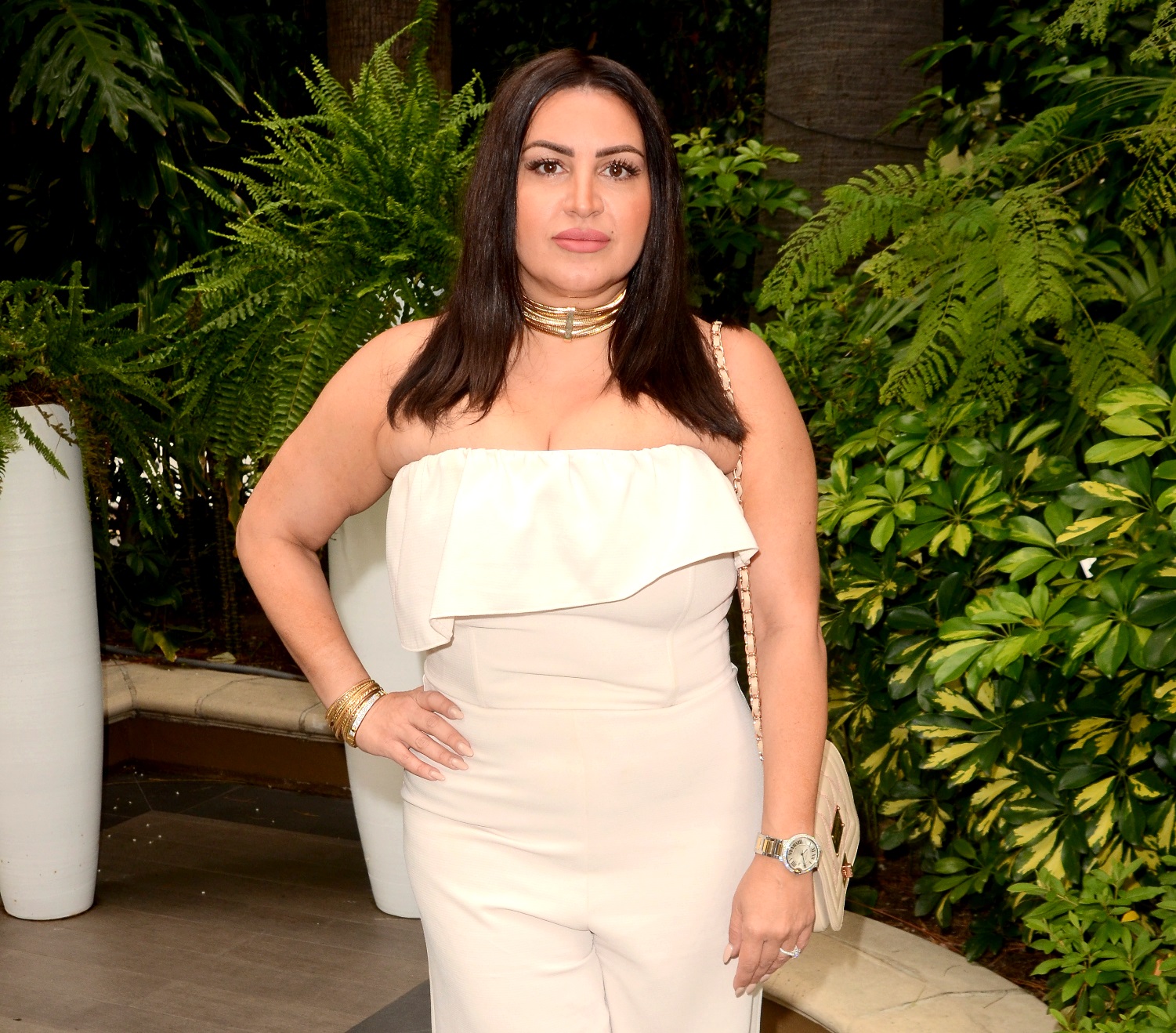 As the Shahs of Sunset gears up for its 7th season, series star Mercedes Javid opened up about what she's been up to since season six, and discussed her plans to start a family with her new husband, Tommy Feight!
During a recent appearance on Sirius XM's Jeff Lewis Live, MJ, 45, who has been open in the past about undergoing vitro fertilization (IVF) to have a baby, revealed how far along she was in the process.
"I've been going through IVF, and I'm ready to transfer an embryo," she said. "I'm hoping and praying.  You don't want to jinx it"
She added, "In a month and a half, hopefully, I'll be pregnant."
However, even with the help of IVF, 'MJ' explained that she's "run into all these little problems," including undergoing surgery to have uterine polyps removed, a common procedure that helps to improve implantation rates before the transfer of the embryos begins.  All the same, MJ says she "loves her doctor," and feels she is in "great hands."
But such a pregnancy is considered high risk, which is why MJ is jetting off to New York soon for one "last hurrah" before the embryos are transferred.
"I won't be able to travel because I'll be considered a high risk pregnancy," she explained. "I get to go to New York, and have a good time."
If the IVF process is successful, the potential baby (or babies!)  will be the first for MJ and Tommy, who met on Tinder, and became engaged in 2015. Their romance played out on the hit series, and viewers will get to see them tie the knot during the upcoming season.
"Remember me, the one who said never?" she can be heard teasing on the season 7 trailer. "Guess what motherf***ers. I'm getting married!"
She hasn't been shy about  her desire for children, but previously said she felt "superstitious."
"It's not on the back burner,"  she explained during an interview with The Daily Dish last summer. "We're planning to go for it; unless something goes wrong, we'll be pregnant. God willing,"  she added.
The Shahs of Sunset premieres tonight at 9/8c on Bravo!
You can watch a preview of tonight's SHAHS' season premiere episode below: