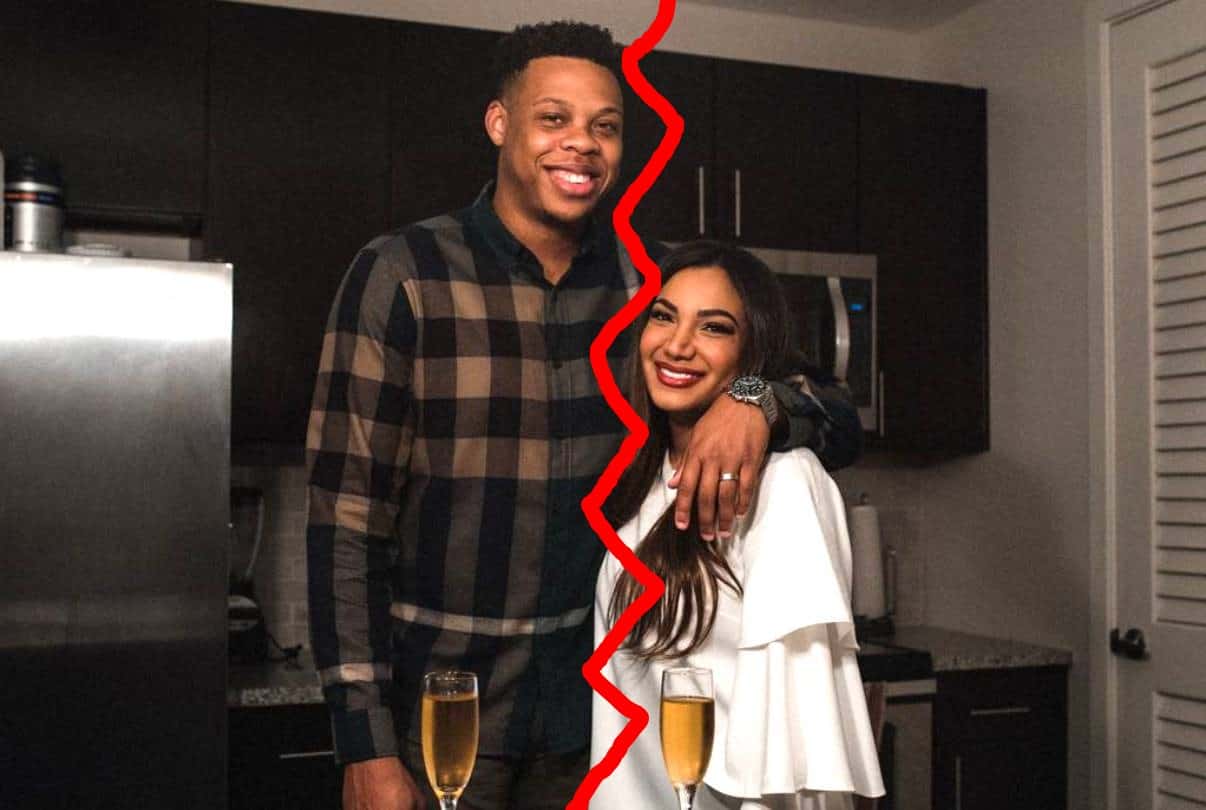 Mia Bally and Tristan Thompson are the newest couple to call it quits on Married at First Sight, and the first this season.
Interestingly, season 7 is still currently airing on Lifetime and so we may just get to see how this all plays out.
PEOPLE magazine is confirming that Mia, 30, officially filed for divorce from Tristan, 29, on September 4 in Dallas County, Texas.
This news shouldn't come as much of a shock to fans of the show since the former couple's relationship started on rocky ground as Mia was detained and arrested en route to their honeymoon in March of 2018. According to court documents, Mia had been previously charged with stalking and unauthorized use of a credit card involving an ex-boyfriend.
Despite the tumultuous start to their relationship, the two decided to stay together and work it out until last week when Mia filed for divorce.
With the way their marriage started, it created trust issues for Tristan especially since Mia insisted her arrest was a case of "mistaken identity" instead of coming clean with the stalking charges. "To me, marriage should be built on trust and honesty. If you have that, I believe there's no problem that you can't handle," Tristan said in a clip on the show.
The couple then faced another test after Tristan's friend discovered Mia was still on dating apps. "This entire marriage I feel like I've been completely honest with Mia and I've told her to just give me the truth and it seems like she's gone out of her way to hide things from me," said Tristan. "I honestly don't know what to feel or what to believe right now. I thought we were done with all the secrets and lies."
Unfortunately, it appears the help provided by the experts wasn't enough to save their marriage.
Married at First Sight airs Tuesday nights on Lifetime at 9/8c.
Photo Credit: Lifetime
TELL US – ARE YOU SURPRISED BY THIS DIVORCE?