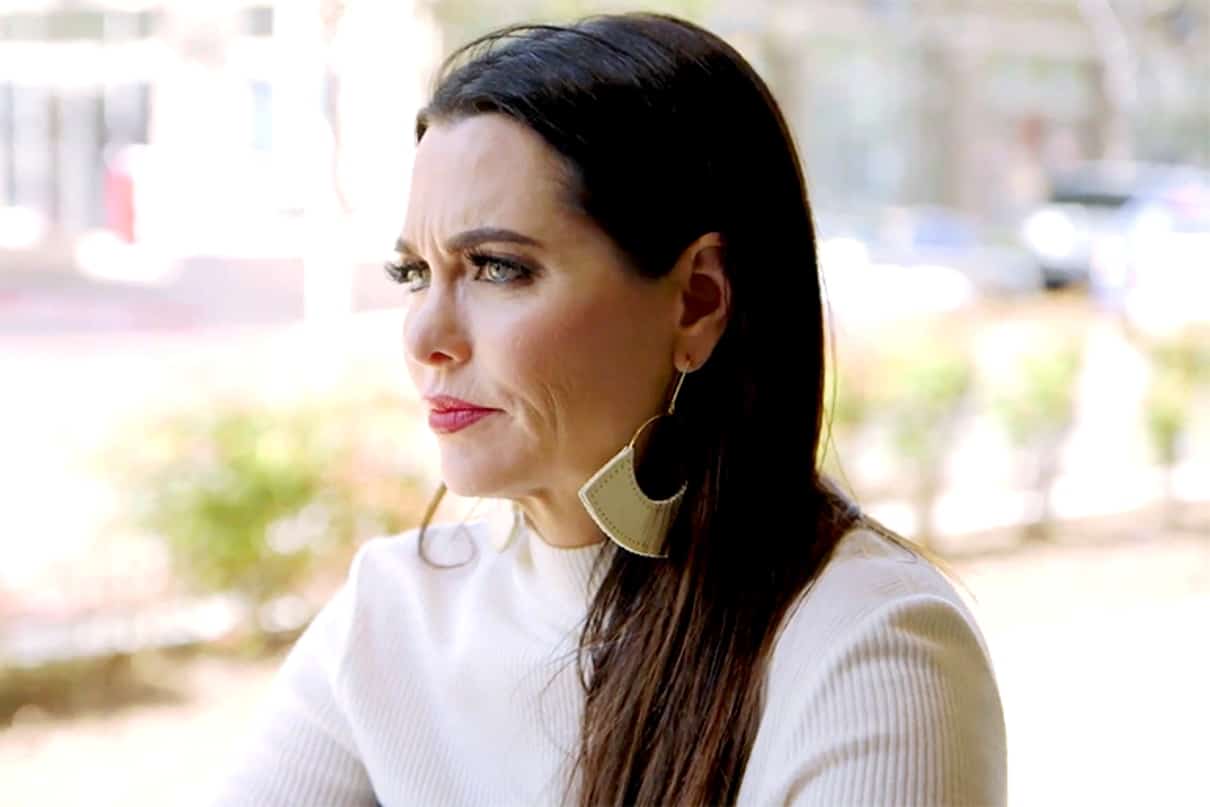 If you caught last week's episode of The Real Housewives of Dallas, you know that things got pretty heated when D'Andra Simmons confronted her co-star LeeAnne Locken for gossiping about her finances… or lack there of.  In her recent blog post, D'Andra opened up about her financial situation and where she stands with LeeAnne, and let's just say, the drama is just getting started!
For starters, D'Andra opened up about her money woes, and how taking her company, Hard Night Good Morning, out from under the parent company owned by her mother, Dee, has left her without the financial cushion she's become accustomed to.
"The safety nets that come with being attached to my mom and her company are a huge bonus," she explained.  It was a big pill to swallow, but a risk I was willing to take after 14 years of frustration.  Of course, I was afraid that this lifestyle change would ostracize me from not only Dallas society, but my own group of friends as well.  I have seen this happen time and time again in Dallas."
She added that she's had her share of "fair-weather friends," and wasn't ready to deal with the scrutiny–especially from her best friend, LeeAnne, whom she called a hypocrite for her lecturing her about being "lazy" instead of being supportive.
"I may have been born with a silver spoon in my mouth, but let me set something straight: I have given up that "princess lifestyle" before, and you can bet I WILL do it again," she wrote.
D'Andra shared that in her twenties, she "kissed her trust fund goodbye" for over a decade, while trying to make it as an actress in New York and LA, a career choice her parents didn't approve of.
"In order to afford the room I rented, I cleaned people's houses, I waited tables, worked as a cocktail waitress, and took temp jobs and odd jobs," she recalled.  "I would do it again in a heartbeat if it was between that and depending on someone else. MONEY DOES NOT DEFINE ME AND SHOULD NEVER DEFINE ANYONE!"
D'Andra also said she took a lot of pride during that time of independence in her life, but that some of that pride "went out the window" when she spoke with her cast mate, Cary Deuber, who revealed that LeeAnne had told her that D'Andra was flat broke!
"The fact that my best friend would spread a rumor that I only have $200 in my bank account is not only hurtful but also kind of funny," she wrote.  "When someone has an insecurity, they will sometimes find that same weakness, even if temporary, in another person and focus on that."
She added that this is a trick LeeAnne uses quite often, but that she never thought she'd be on the receiving end of the treatment, herself, and that listening to LeeAnne trying to "mask her manipulation and deceit as concern" was just annoying–especially since Cary was her "arch enemy" last season.
"That makes absolutely NO sense," D'Andra wrote.  "What were they going to do, make a GoFundMe page? It was GOSSIP, plain and simple.  Cary knew it, the rest of the group knew it, and walking away that day, I knew it, too."
And when it comes to LeeAnne's apology, D'Andra is certain is wasn't sincere!
"As for LeeAnne's apology, I am very disappointed in her, to say the least. I really thought I would get more of a sincere apology, but it was all BULL. Hearing that someone who you have always counted on is talking about you and your problems behind your back is hurtful," she wrote.
All the same, D'Andra says she forgave LeeAnne because of their long history, and her belief in second chances, but cautions that we'll have to tune in to the next episode to see just how many more chances she'll be willing to give.
A new episode of the RHOD airs tonight at 9/8c on Bravo.