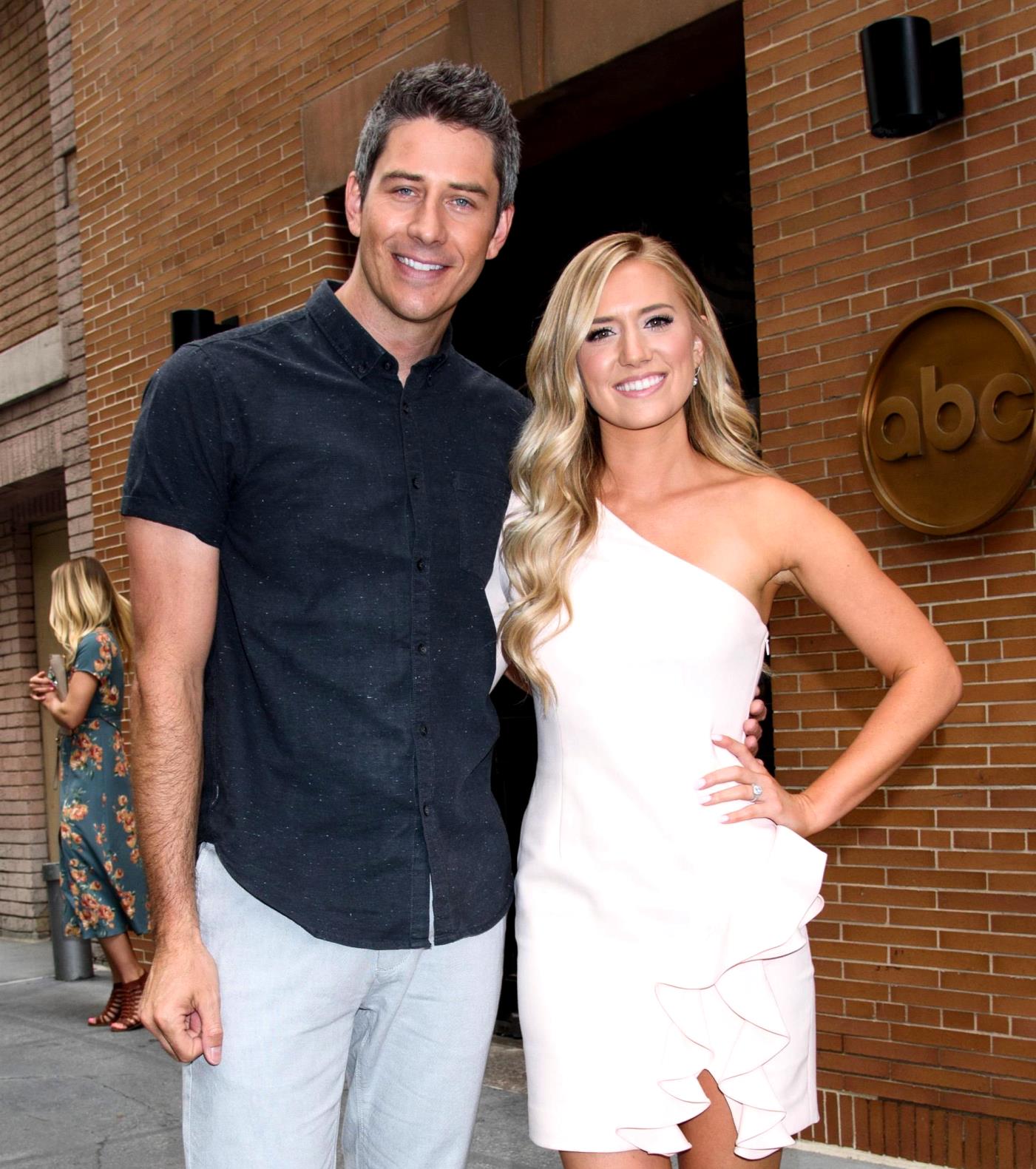 The Bachelor couple Arie Luyendyk Jr. and Lauren Burnham are expecting their first child together!  
Ten months after Arie pulled the ol' switcheroo and by dumping his original Bachelor fiance, Becca Kufrin, to propose to Lauren, the couple is announcing Lauren's pregnancy.
"I kind of had a feeling that I might be pregnant. So my friend insisted on bringing a pregnancy test over," said Lauren, 26, to Us Weekly, adding that she made Arie, 37, announce the results to her.  "Arie came out with the test in his hands and tears in his eyes. He was like, 'You're pregnant!'"
The couple, who is planning to get married next January, admit they weren't trying for a child. However, they are more than happy about their growing family.
"I'm just excited to see Arie [as a father] because I know he's going to be really good with the baby," revealed Lauren.
As for the gender of their baby, who is due next June, the engaged couple reveal they are planning to announce the gender during their wedding reception.
"We plan to announce it [the baby's sex] at our wedding because we'll have everyone in one place," said Arie. "We have to be careful not to slip before that!"
While Arie and Lauren purchased a pretty spacious home in Arizona earlier this year, you can see pictures of their home here, the couple admits they are in no hurry to keep expanding their family following the arrival of their first child.
"I was excited at first to have a bunch of kids back-to-back, but I just had the most miserable month of my life. So I think we're going to see how the first one goes and then decide after that," said Lauren about the morning sickness she experienced early on.
Lauren and Arie plan to tie the knot on January 12 in Hawaii.
Photo Credit: Janet Mayer/Startraksphoto.com