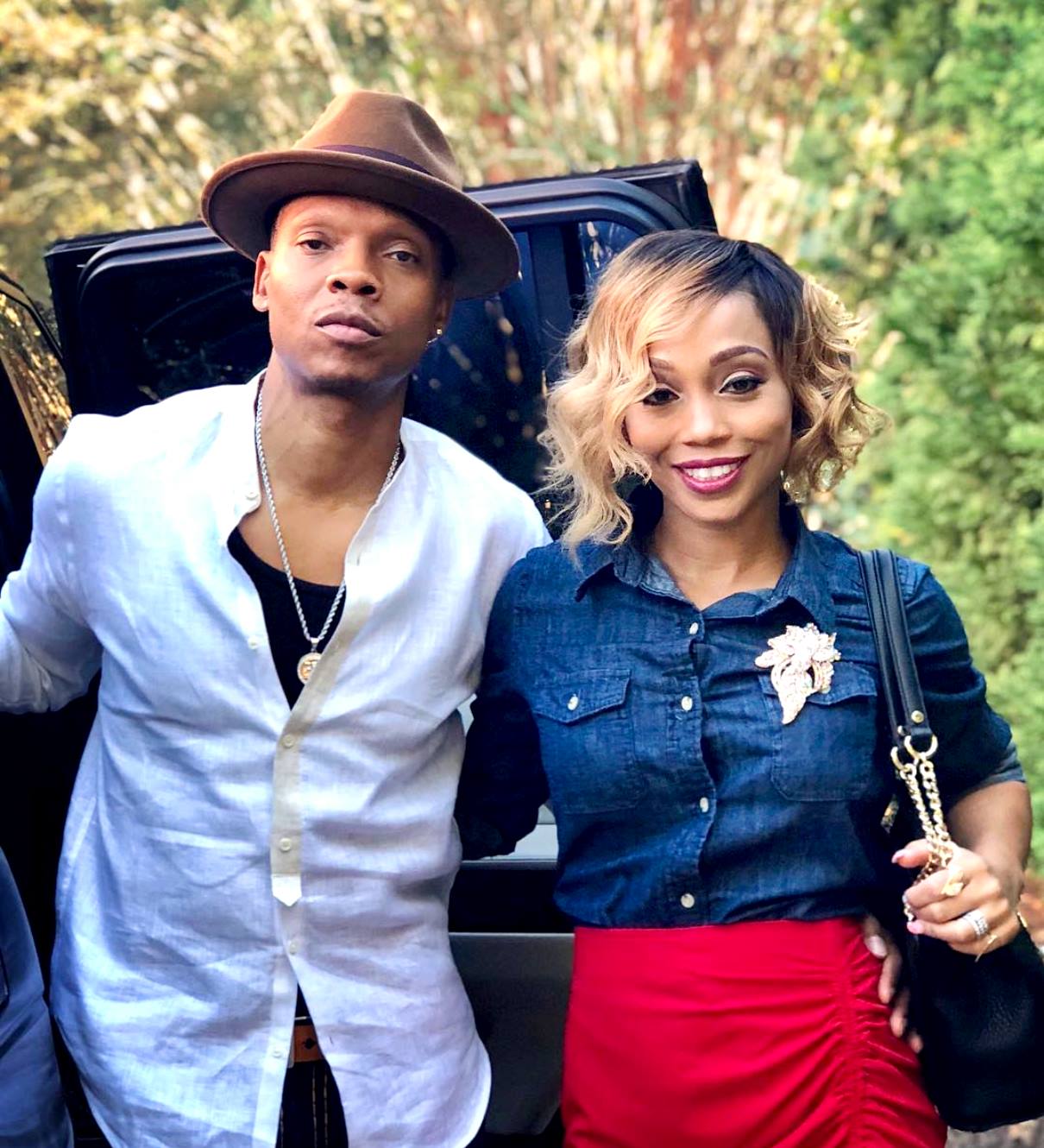 Shamari DeVoe revealed that she and Ronnie DeVoe had an open relationship years ago on The Real Housewives of Atlanta and Ronnie wasn't happy about it.
While Shamari, 38, proclaimed that she was not ashamed of her past choices for her relationship, Ronnie, 51, didn't agree with her decision to share their personal business on the show, especially considering the hardships they went through because of the openness of their relationship.
"You felt like it was cool to just talk about that at the table?" a visibly upset Ronnie asked Shamari in a sneak peek of tonight's episode. "Were y'all drinking?"
"I hear you but still, babe, everybody doesn't have to know every damn thing. That's all I'm saying," he explained. "That was like, to the detriment of our relationship."
In her cast confessional, Shamari explained why she felt it was necessary to have an open relationship with Ronnie early on in their romance.
"When I first met Ron, I just turned 21-years-old," Shamari revealed in a confessional. "I didn't experience everything that I needed to experience. That's why I went to him and I asked him… instead of cheating on him. But, it just kind of backfired."
"My open relationship was a little bit more deeper than his," she continued. "There was times where we were both hurting and we didn't want to deal with it anymore. So, we thought about walking away from each other."
Shamari then admitted there were times when she did step out of her marriage.
While things between Shamari and Ronnie seemed tense during the episode, they appear to be doing just fine today. In fact, after the sneak peek was shared earlier this week, they both posted loving messages about their marriage on their Instagram pages.
"A perfect marriage is just two imperfect people who refuse to give up on each other… I love you [Shamari," read a meme shared by Ronnie.
"Life has taught us that love does not consist of gazing at each other but looking outward together in the same direction," Shamari wrote with her own post.
The Real Housewives of Atlanta season 11 airs Sundays at 8 p.m. on Bravo TV.
Photo Credit: Instagram