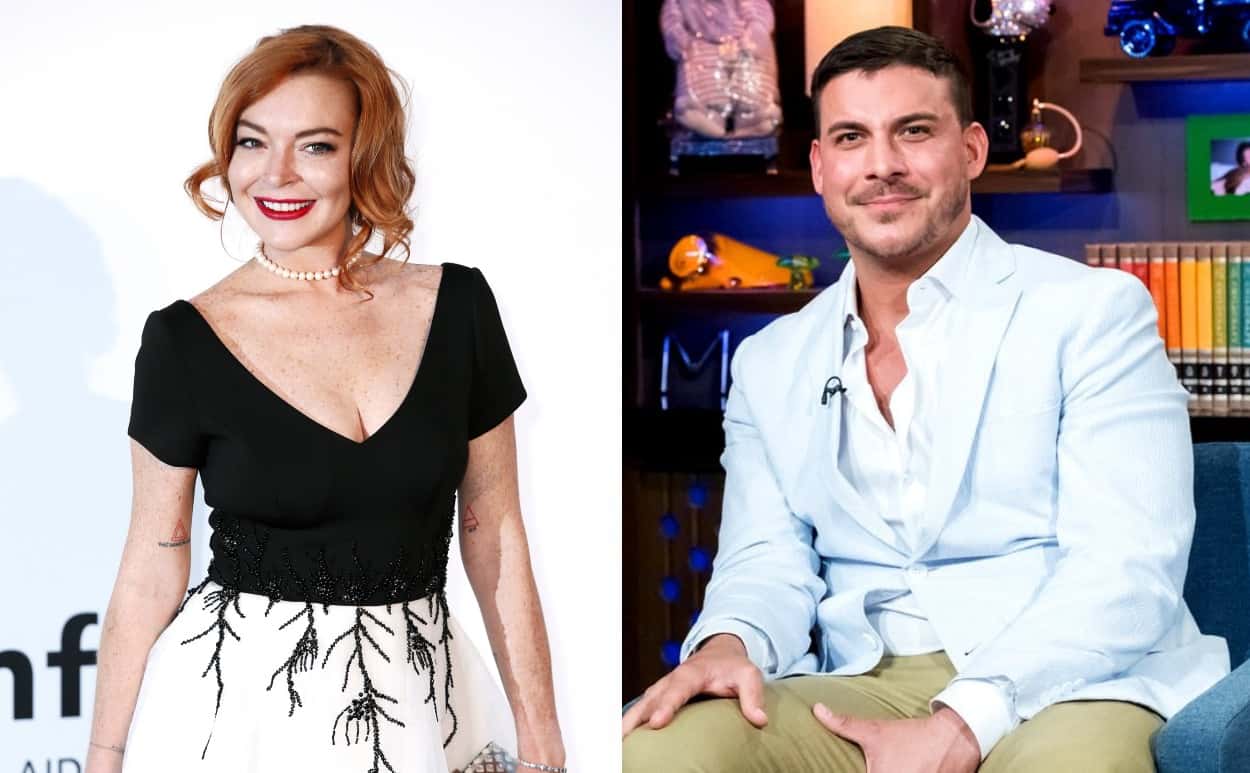 Lindsay Lohan is calling out Jax Taylor as a liar!
During an appearance on Watch What Happens Live on January 9, The Real Housewives of Beverly Hills star Lisa Vanderpump asked the actress turned reality star about her alleged hookup with the Vanderpump Rules cast member and received a shocking response.
In fact, according to Lindsay, she's never even met, Jax.
"Jax Taylor revealed on Watch What Happens Live that he once hooked up with you. How would you describe Jax as a lover in three words?" Lisa said, via a pre-recorded video message.
"Lisa, I love you but I've never even met him. I've never met him," Lindsay revealed.
When host Andy Cohen expressed shock at the revelation, Lindsay further pleaded her case.
"Really… Maybe he met, like Annie or Hallie," she joked, referring to her twin characters, Hallie Parker and Annie James, from The Parent Trap.
"You're calling Jax Taylor a liar?" Andy asked.
"Yes!" she replied.
Jax first went public with his claims of having hooked up with Lindsay during a 2015 episode of Watch What Happens Live.
"She was great. It was a long time ago," Jax, who is currently engaged to Brittany Cartwright, said at the time. "She was just very affectionate."

Loading ...
Following the appearance, Jax and Lindsay were seated just one table away from one another at the Daily Mail's Holiday party in New York City. Weeks later, Jax opened up about the near-encounter with his supposed ex-flame and looked back on their alleged hookup.
"That was years and years ago… there was a little situation," Jax explained to the The Daily Dish. "It was actually I think the day after… I can't actually pin-point it. I think it was when she got married to Samantha Ronson like a week later. It was around that time. It was at a nightclub, it just ended up back at her spot, it was what it was."
"It was so long ago and it was one of those things where it was just a drunken night," he continued. "It didn't mean anything. It's ancient history."
Vanderpump Rules season seven airs Mondays at 9 p.m. on Bravo TV.
Photos Credit: Andrea Raffin/Shutterstock.com, Charles Sykes/Bravo