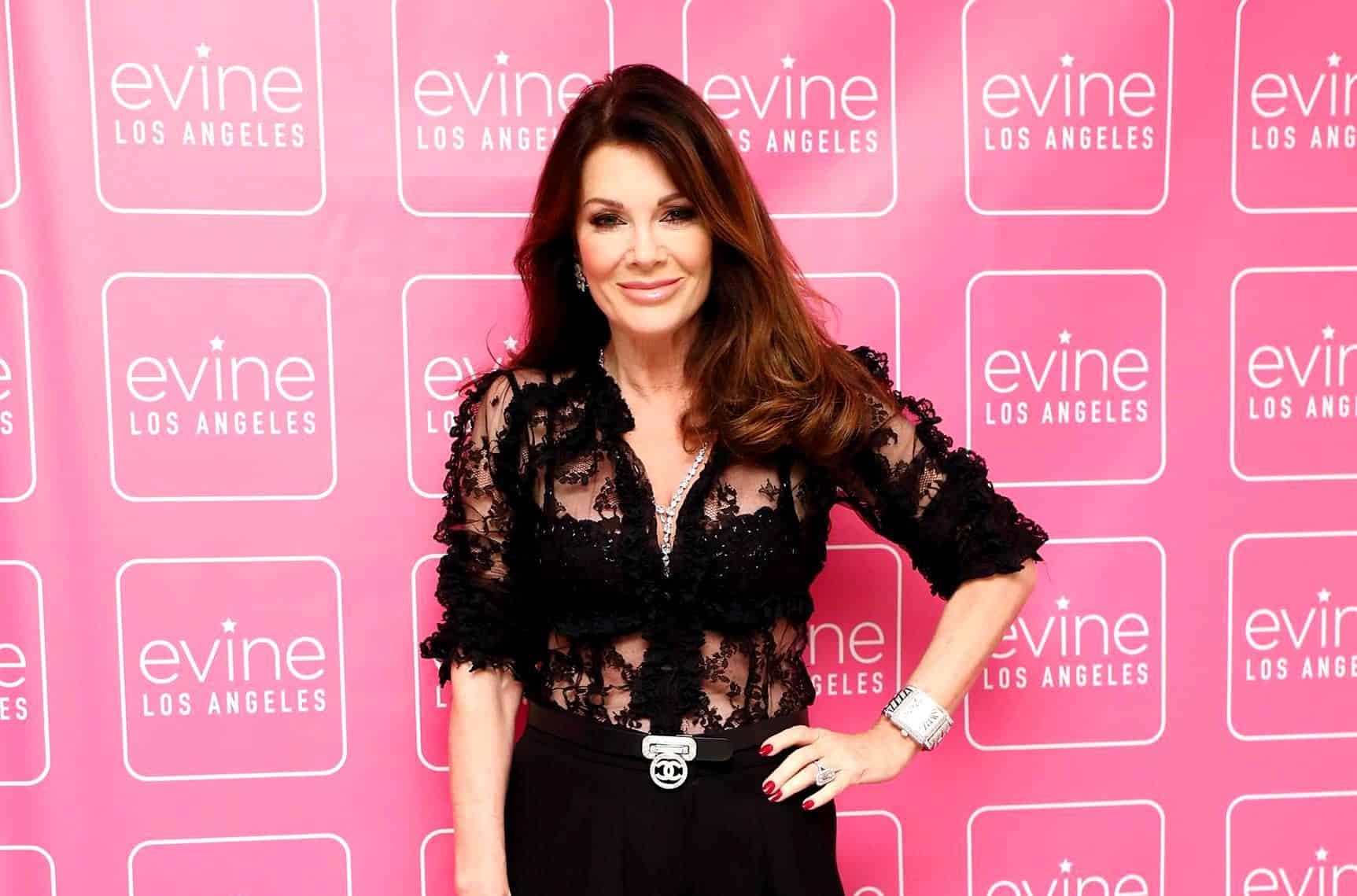 The Real Housewives of Beverly Hills star Lisa Vanderpump is addressing rumors and rumblings about a potential new Bravo spinoff.
Following the release of a suspicious job listing for her new Las Vegas restaurant, the Vanderpump Cocktail Garden at Caesars Palace, which said employees "must be willing and able to appear on television or to be filmed while performing day to day job functions," the RHOBH star is speaking out about her latest business venture and her potential plans for another Vanderpump Rules-esque spinoff.
"When they ask you if you want to be in Vegas, that's like the ultimate compliment. So, I wasn't going to turn that down," Lisa told Entertainment Tonight of her decision to expand her restaurant empire to Sin City. "They wanted to open a cocktail garden and I think they saw the brilliant design of TomTom and they wanted something totally fabulous, so they offered it to me and I said, 'yes!'"
As for a possible spinoff, Lisa wouldn't confirm a thing. Instead, she suggested it would be quite busy to add a second spinoff into her hectic schedule and teased the possibility of future scenes of Vanderpump Rules taking place at the venue.
"Lordy, that would be like a hot mess traveling," Lisa explained of a stand-alone show.
"Well, maybe," she continued. "I'm sure some of [the Vanderpump Rules cast] would want to work out there. So, if we get picked up for another series, I'm sure some of it will filter over there. I'm not sure."
While it's hard to say which Vanderpump Rules cast members would relocate to Las Vegas and work at the Vanderpump Cocktail Garden, Scheana Marie has already volunteered herself.
"I haven't offered her a job yet," Lisa confirmed.
That said, Scheana may be the perfect person for the job, especially considering she's worked with Lisa for so long and lived in Las Vegas for several months in 2018.
"She would be good because she knows how I do things. She's worked for me for so many years. So, maybe she could go over there," Lisa wondered.
Photo Credit: Sara Jaye Weiss/StartraksPhoto.com
TELL US – DO YOU THINK LISA WILL GET ANOTHER SPIN-OFF?