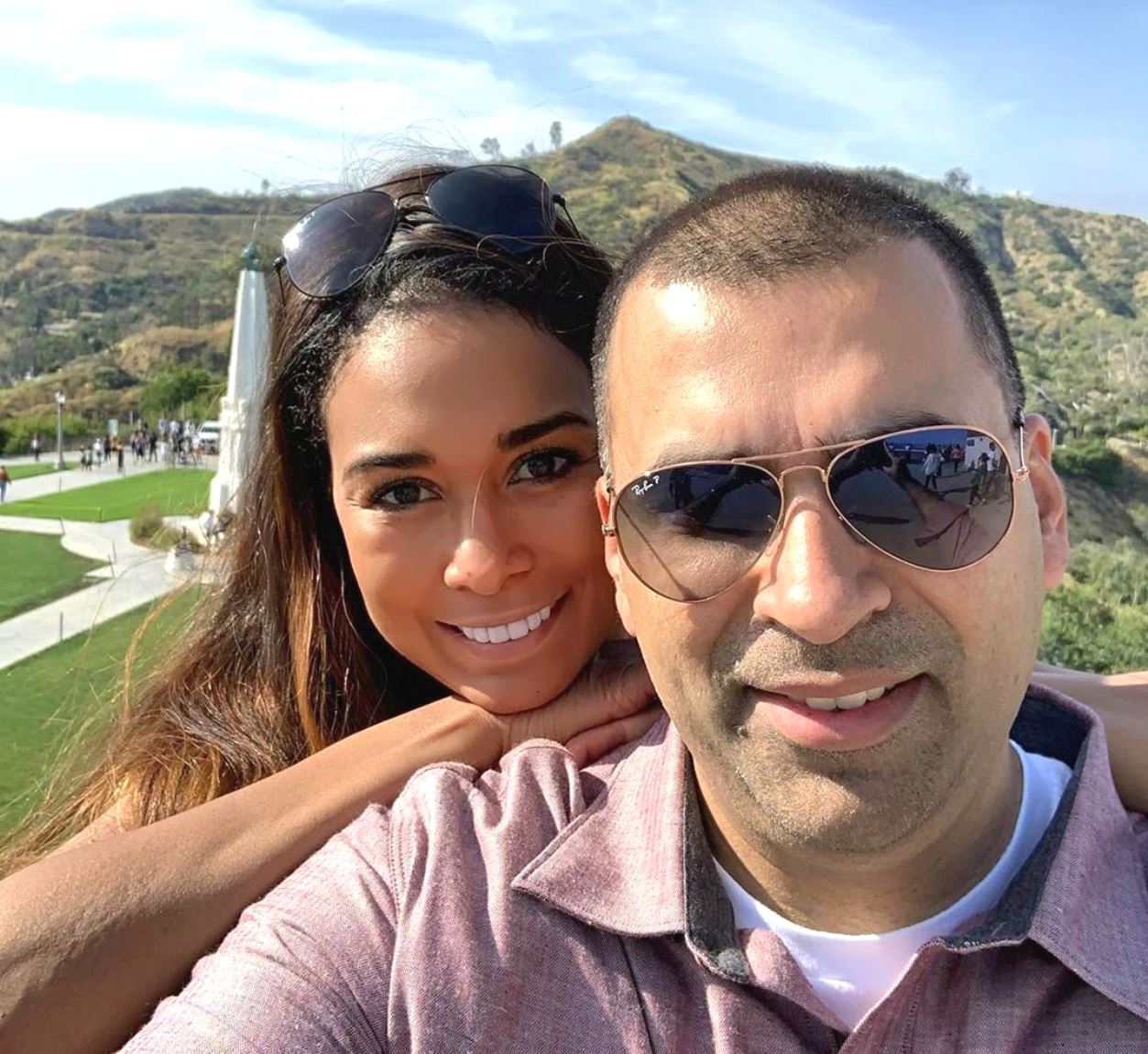 The Real Housewives of Potomac star Katie Rost is opening up about her current custody battle with ex-husband Dr. James Orsini as she looks forward to the next chapter of her life with her new fiancé, Jesse.
While the 39-year-old housewife excitedly announced her engagement to her boyfriend of five months this past weekend on Instagram, she's in no rush to plan a wedding. That's because she's still trying to forge her way through a slow-moving custody battle with her ex-husband, James, with whom she shares one son and two twin daughters.
"There's been no shift in [James'] attitude. He's not willing to work with me," the Potomac housewife told Page Six. "There's a lot of court process still, which is extremely draining and frustratingly slow. It takes a while, but I think in the end, everything will be resolved by some more intelligent judges than the ones I had before."
Katie has spoken publicly about her tumultuous relationship with her ex-husband over the last few years involving his alleged abusive behavior and assault. Katie and James got married back in 2011 and divorced just after Katie became pregnant with her twin daughters.
But despite her inability to settle custody arrangements with her ex, the newly engaged Bravo-lebrity is looking forward to planning her wedding to her now-fiancé Jesse sometime in the future — just not quite yet. For now, the happy couple is focusing on filming a feature entitled "Bergen" that will be based on Katie's struggles as a model and her abusive marriage.
"It's about my life in the modeling industry and obviously a lot about me falling in and out of love, and then what happened in my marriage and the abuse. It's sort of been a healing process for me to do the writing and then to find the actors," the Bravo star dished.
But if you're hoping to see wedding bells ring on RHOP, you may be waiting, well, forever. Jesse is incredibly private — he still hasn't even revealed his last name! However, the reality star teased that they'd likely have an "over-the-top Indian wedding" one day given that Jesse is both Sikh and of Indian descent.
Jesse has yet to appear on RHOP, and even Katie herself has reservations about showing her face on-screen these days. "I was nervous about doing this past season," Katie admitted. "I did end up having a pretty good experience with it. I'm not sure how Jesse would feel about me doing a program like this. It's all been so new to him. He watches it with me and will get really into the emotions of it." The housewife also revealed that she hadn't been invited to film season five yet.
Let's hope Katie's future with Jesse is much brighter than the relationships she's suffered through in the past and that her custody battle ends soon.
The Real Housewives of Potomac airs Sundays at 8/7c on Bravo.