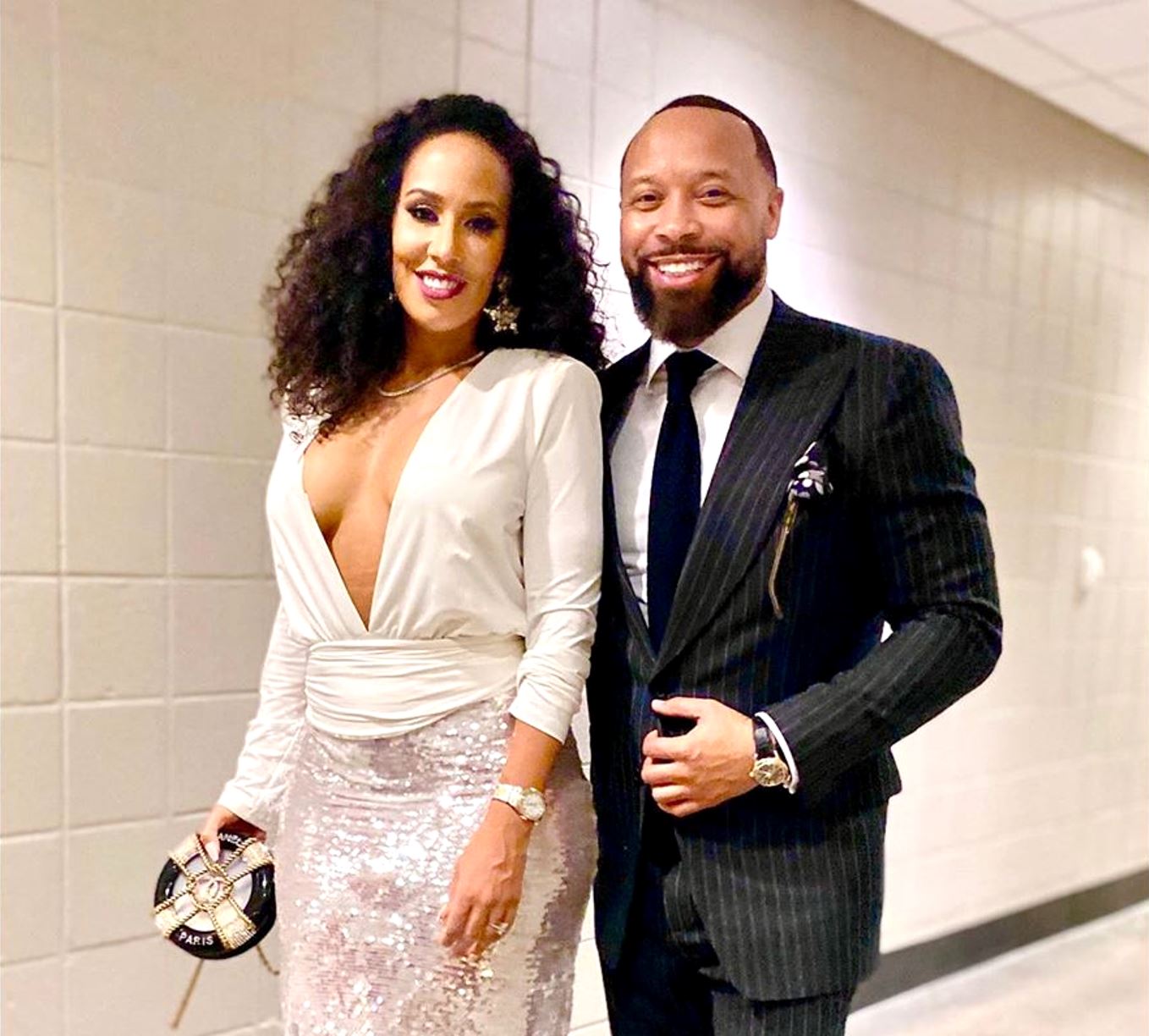 Real Housewives of Atlanta star Tanya Sam took to Instagram to send a message to fans regarding her relationship that has recently come into question on the show.
Is there trouble in Jamaican paradise? Tanya, a "friend" of the RHOA cast, was sneakily called out on the show after Kenya Moore insinuated that her fiancé, Paul Judge, was caught trying to fool around with another woman behind her back. As fans saw on last night's episode, an owner of a bakery revealed to both Kenya and Cynthia Bailey that Paul had hit on her.
But Tanya doesn't seem too phased by the drama. While on a recent trip to Jamaica with Paul and couple Porsha Williams and Dennis McKinley, she took to Instagram to show the haters everything was smooth sailing.
"They gonna talk, they gonna talk, they gonna talk, They gonna say a lot of things about us," the reality star cryptically wrote alongside a picture of her and Paul enjoying the Jamaica sun before adding the hashtags, "#LetThemTalk #WeGood ❤️#LoveStrong&Long #ReggaeLovers #Jamaica #ItsTanyaTime"
And just hours ago, Tanya shared more photos with Paul, adding that, "Life is good."
She also addressed why she was missing during the big blowup between Nene Leakes and Kenya last night during the cast trip she organized to Toronto, Canada.
"Y'all asked where I was for the Friday night drama, I hosted this party and stayed behind to hang with my fam and friends.," wrote Tanya on January 12.
But unlike Tanya's seemingly strong relationship, her travel buddy Porsha is experiencing anything but. As fans have recently learned, Dennis, Porsha's fiancé, was caught on tape enjoying a late-night dinner in Atlanta with four other women. Since the news was leaked, Porsha deleted some of the pictures she had taken of her and Dennis on their Jamaican vacation off Instagram. However, she has since added them back.
https://www.instagram.com/p/B7CcSr8ncVX/
RHOA airs Sunday nights at 8/7c on Bravo TV.