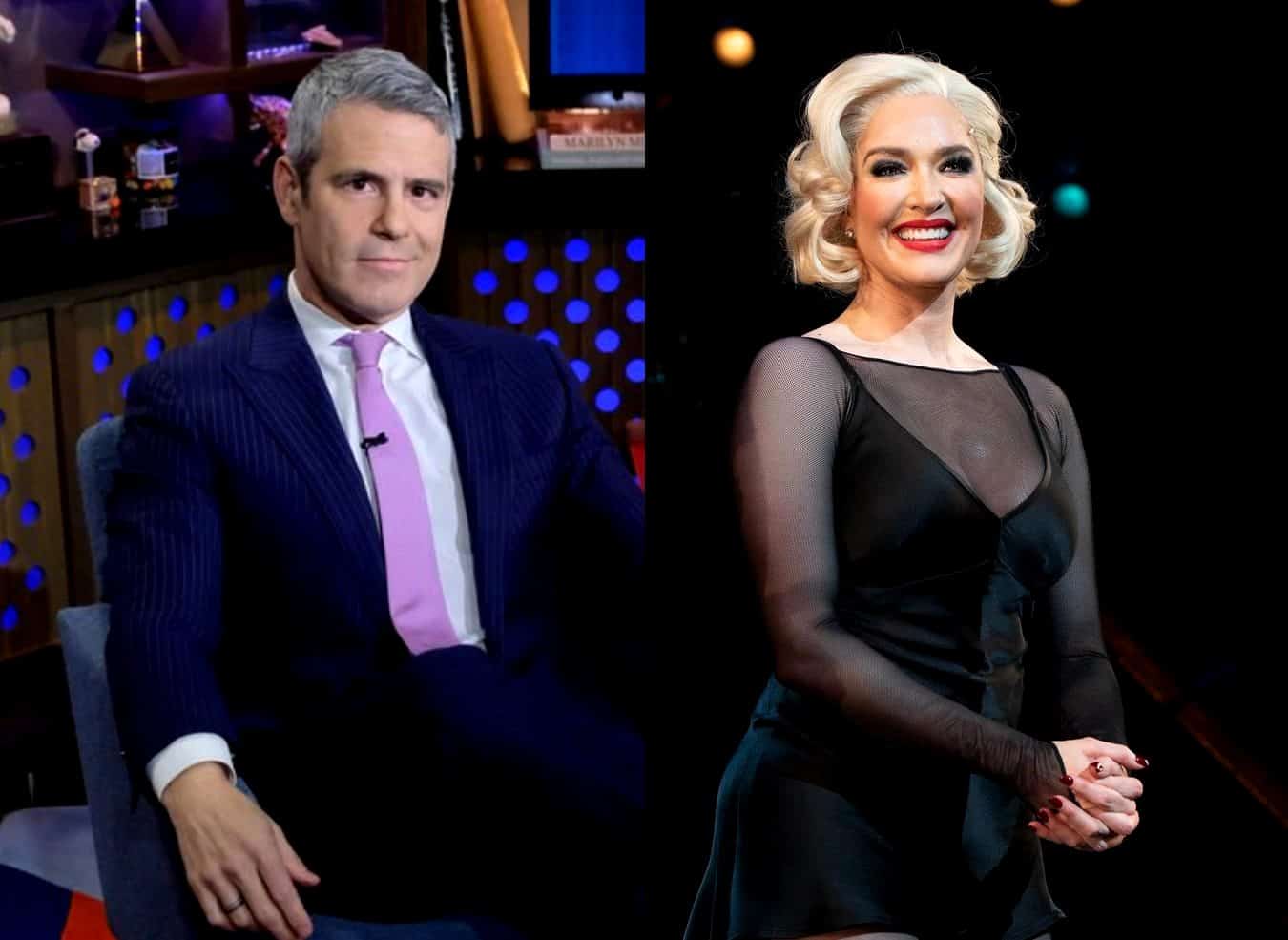 As the COVID-19 coronavirus pandemic sweeps the nation, businesses, sporting events, concerts, shows, and more are shutting down. Sadly, many of our favorite Bravolebs are experiencing the unfortunate effects of the crisis and gearing up for what's to come.
Andy Cohen's late night talk show Watch What Happens Live announced today on Instagram that it will be suspending production indefinitely starting today.
"As a precautionary measure, starting Friday, March 13, 'Watch What Happens Live with Andy Cohen' will suspend production," the post read.
The post continued by explaining that, with the exception of an already-recorded episode that will air on March 19, "there will be no new episodes for the time being" and that they will notify WWHL fans when production resumes.
Amid the viral outbreak in New York, the city set "new limitations on large gatherings" amid 'social distancing,' which led to Broadway suspending "all plays and musicals for 32 days, effective immediately," reported The New York Times.
Unfortunately, that means it's curtains for Real Housewives of Beverly Hills star Erika Girardi, as the "XX$PENSIVE" singer took her final bow as Roxie Hart in the Broadway production of Chicago. 
"Well this is not the way I wanted to say goodbye to Roxie and my Chicago family but I have no choice. THANK YOU from the bottom of my heart to everyone that came to the shows . I leave NYC feeling like my mission is incomplete but I will treasure this time always," wrote Erika on March 12.
As for other Bravo stars, Vanderpump Rules' Stassi Schroeder and fiancé Beau Clark are packing their bags — but only for a sleepover at their BFF's.
The soon-to-be-wed couple is headed to Tom Schwartz and Katie Maloney's house for shelter as their new $1.7 million home is currently undergoing a major renovation. The couple — who may be forced to postpone their Italian wedding in the fall — were originally planning to be on the road for Stassi's Straight up with Stassi tour throughout their home remodel. Due to the coronavirus outbreak, Stassi made the tough decision to postpone multiple show dates, and now, the pair do not have a home to return to.
"We have to go stay at Katie and Tom's because our house isn't livable yet," Stassi said in an Instagram story while headed to the airport. "Shout out to Katie and Tom, we're gonna be quarantined together."
Even in the midst of collective fear and anxiety, other Pump Rules star Lala Kent is trying to make light of the situation.
The "Ride With Me" singer took to her Instagram stories to share her thoughts on the pandemic and her hopes against becoming infected.
"So I may get in trouble for this but it's okay," said Lala in a series of videos. "I just don't feel that God would give me Coronavirus before I get married. I just don't see that happening to me."
Lala joked that if she were to contract the virus before saying "I do," it might be because God is looking out for the reality star's PR.
"Let's just say I do get it before my wedding. I feel like that means that God is like, 'Bitch. You need a little publicity.' That's the only way I would get it I feel," she joked.
Lala's actual PR rep didn't have much to say on the matter, telling Page Six, "No comment."
We wish for all of our favorite stars to take care of themselves and stay healthy. As for Bravo fanatics? There are plenty of shows to catch up on while staying inside for the weekend!
Photos Credit: Photo by: Charles Sykes/Bravo, Janet Mayer/Startraksphoto.com