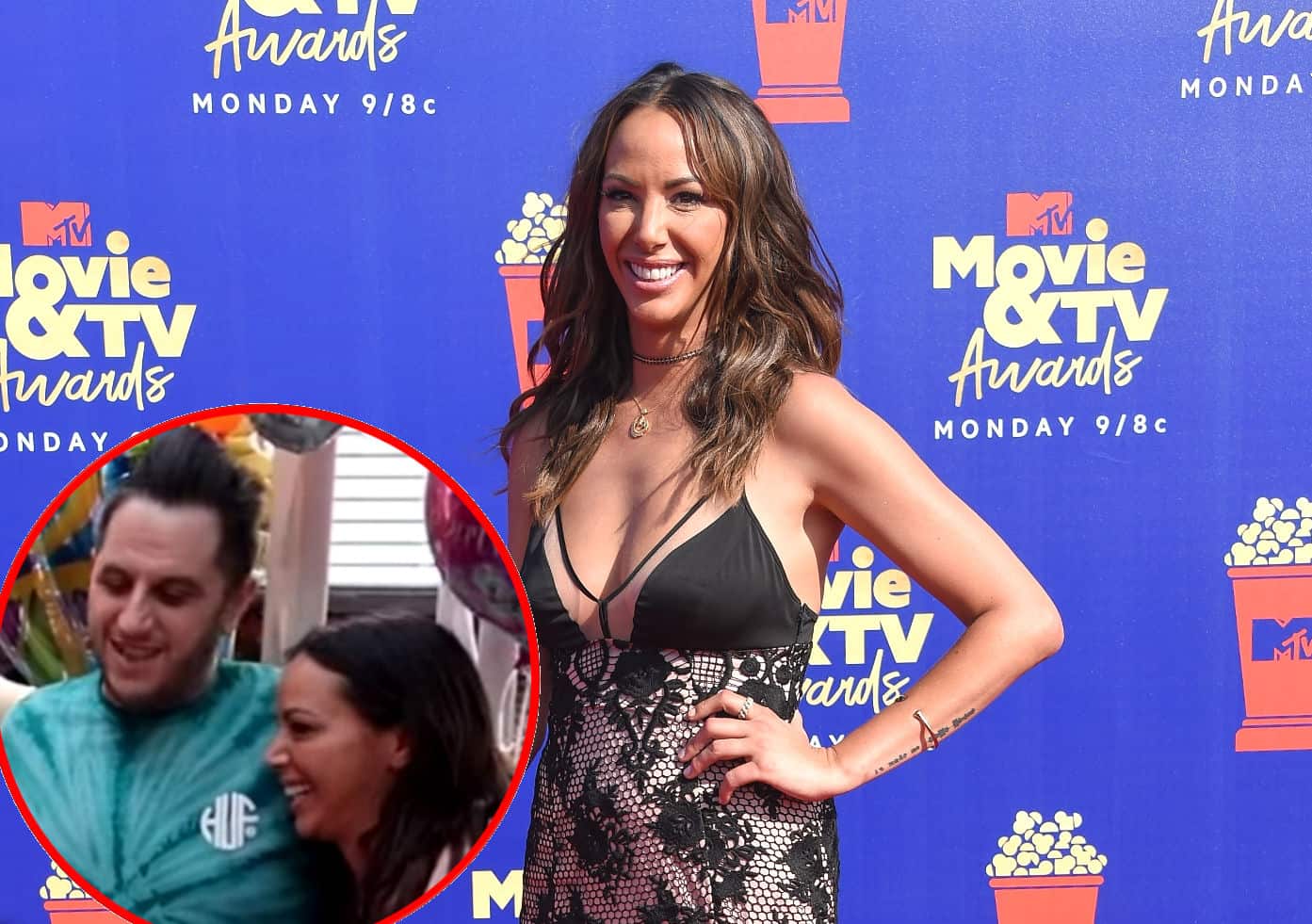 Kristen Doute recently provided a big update regarding her dating life and proves self-quarantining isn't all that bad.
Kristen fans rejoice! It appears she has finally moved on from former boyfriend, Brian Carter, and has a new man in her life. We're still witnessing her on-again, off-again relationship with Carter play out on season eight of Vanderpump Rules, but it looks like there may be hope for her love life after all.
She shared the exciting news, with co-star Brittany Cartwright by her side, during an Instagram Live hosted by Andy Cohen over the weekend. During the Live, Andy jokingly asked Kristen if Carter was with them and she swiftly replied with a strong, "No!"
"The boy that I'm dating is not in the country at the moment, so hopefully he'll make it back," she added according to TVShowsAce. And according to Us Weekly, Kristen's new boyfriend is named Alex Menache.
Did she really refer to her new love interest as a "boy?" I'm not so sure that's a good sign considering her track record as a "Sugar Mama." Of course, with the scary Covid-19 Coronavirus pandemic playing out, she's likely very concerned and hoping he'll return home healthy.
Andy went on to ask the James Mae designer if she's engaged. "No, not yet," she replied. She may not be engaged just yet, but she's definitely not afraid to kiss her new beau on camera, as she was caught smooching him on co-star Scheana Shay's latest vlog upload to YouTube.
Meanwhile, Kristen is currently dealing with the Coronavirus pandemic by self-quarantining with close friends Jax Taylor and Brittany.
The star posted an Instagram Story showing just how well prepared they are by showing off all the food and supplies they have stocked up. Jax revealed that his house is currently like a "Costco compound." Kristen might be missing her new boy man, but with all that food, she can eat her feelings… if necessary.
Photos Credit: DFree/Shutterstock.com, Youtube