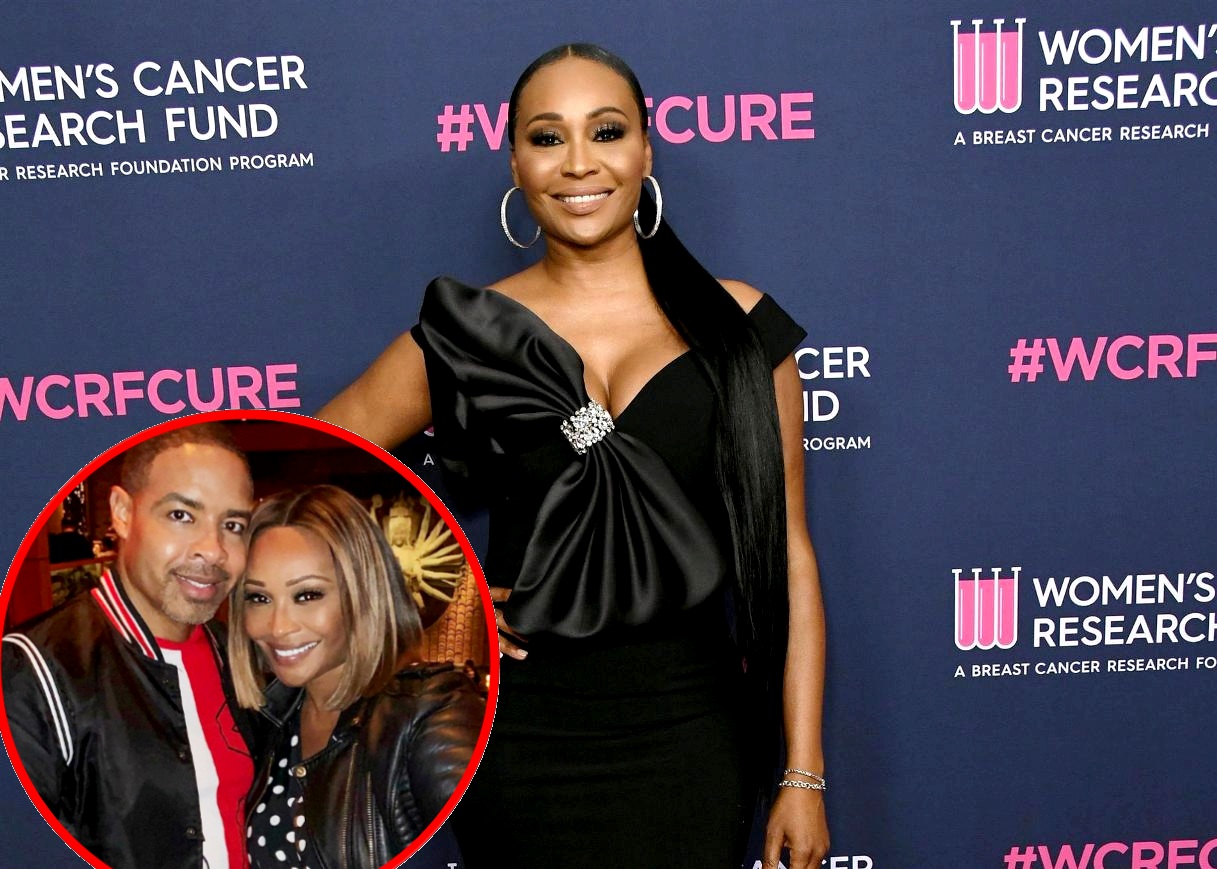 Was Cynthia Bailey fired from The Real Housewives of Atlanta?
The reality star, an RHOA peach-holder since season three, is rumored to have been fired from the main cast for next season … but are those rumors true? In a new interview, Cynthia confirmed she isn't getting the ax — or pulling a Vicki Gunvalson — anytime soon.
"I have no plans to leave RHOA at this time," Cynthia told The Shade Room, addressing a report from Tamra Tattles that stated that she was "done" with the franchise.
"Every year there are rumors saying that I am getting fired, or not returning," she said. "I've been a peach holder consistently for 10 years now. I love my cast, and my Bravo family. I am looking forward to next season."
The source from the original report did later add that Cynthia wasn't getting fired, but was rather offered a "reduced role" at a "much lower rate" and that Cynthia was considering the offer.
"That is completely false," Cynthia stated. "We just recently filmed the reunion, and have not started contract negotiations yet."
The former model seems to be brushing off the "news," posting a video of her and her fiancé, Mike Hill, in a recent Instagram story taking a long walk for some quality quarantine time together.
"Hi good morning. It's me and my friend Mr. Hill. We just finished three miles. Uphill is always the hardest part in life and in exercise. Going downhill is the easy part," she said in the post.
A fiery preview of the reunion dropped earlier this week, exhibiting both exciting looks and fresh drama from the ladies. It's hard to imagine Cynthia exempt from the cast, considering her on-again-off-again, often tempestuous relationship with former BFF, Nene Leakes.
The Bailey Wine Cellar owner also posted a stunning photo to her Instagram recently of her reunion look. She added the caption, "'The strongest people are not those who always win, but those who don't give up when they lose.' #motivationmonday #modelmonday"
Was she hinting at a possible RHOA exit or demotion? Will Cynthia end up moving to Los Angeles to be with Mike and become a part of The Real Housewives of Beverly Hills cast?
We'll have to stay tuned — first to the virtual reunion, set to air in three parts, May 10, 17, and 24 at 8/7c on Bravo.
Photos Credit: Media Punch/INSTARimages.com, Instagram