Kathryn Dennis may be social distancing amid the coronavirus, but she's not giving up the glam.
The Southern Charm star showed off a fresh look via her Instagram Stories earlier this year, sharing a sneak peek of some fresh new cheeks before and after getting fillers.
Before they began the procedure, Kathryn's doctor outlined the kind of look they were aiming for.
"Today, we're gonna be accenting [Kathryn's] cheekbones," she said in the Instagram clip. "It looks really pretty in pictures when you have that really angular shape of your cheekbones. That Kate Moss 1990s model [look] that was so popular back in the day — we're going to try to replicate that."
Next in her Stories, Kathryn showed before-and-after shots of her updated cheeks.
"Not done," the videographer said, showing one of Kathryn's cheeks before getting fillers.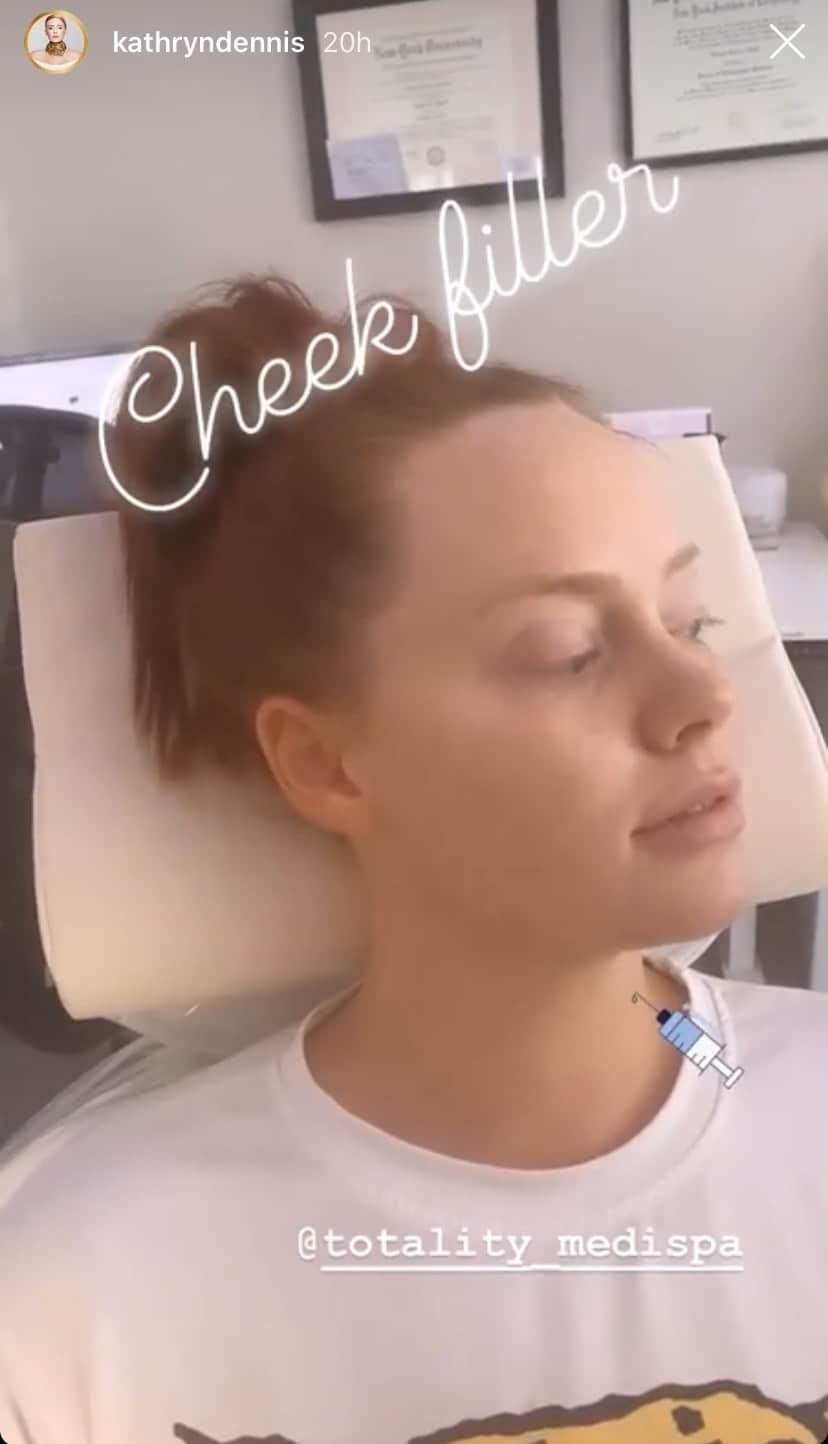 Then, the reality star turned her head to show a cheek that had received filler, showing off her angled, freshly updated face shape.
The Charleston mom also shared more updates recently of her face transformation during an October 15 visit. She took to her Instagram Stories again to show off the details of not just her cheeks but also her plumped pout and smoothed-down stomach.
On her face, Kathryn received Restylane filler to pucker out her lips. She also got Jeuveau, a new alternative to Botox that is used to smooth out the appearance of moderate to severe wrinkles, Bravo's Style & Living reported.
"In love," Kathryn wrote over another Story of her before and after results.
The 29-year-old also posted a few photos of her CoolSculpting sessions on her stomach, which is a fat-freezing, contouring treatment for areas on the body.
Moreover, the mother of two has definitely been perfecting her beauty routine, "mastering" the art of false eyelashes and creating a glamorous master bedroom to die for.