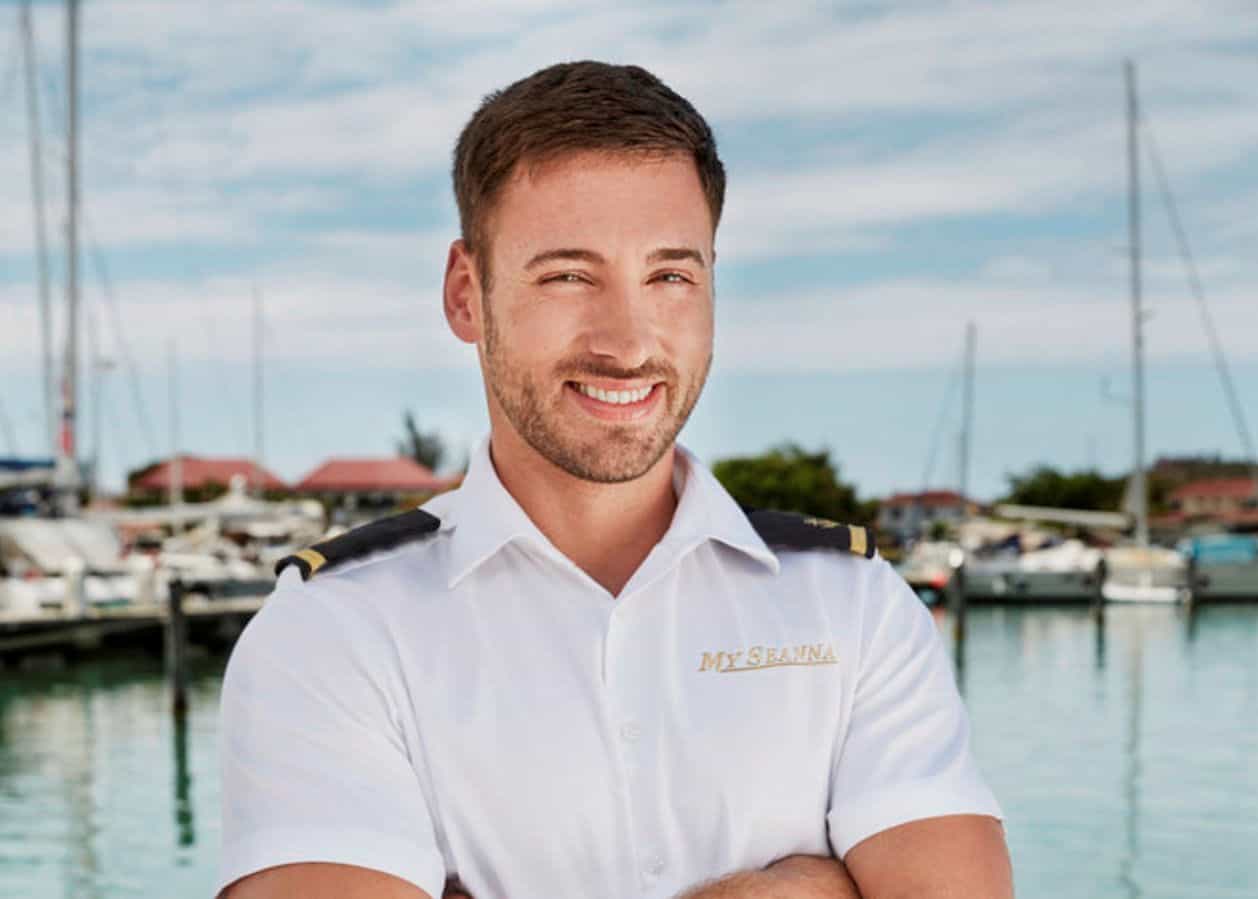 Below Deck fans are seemingly frustrated after a "boring" season eight reunion, but if interested, they can purchase the yacht featured on the show, My Seanna, and make their own special memories.
Though production was cut short on the eighth season of the show due to the COVID-19 pandemic, there was still a plethora of drama that needed to be discussed at the reunion. However, fans feel like they got the short end of the stick, with many claiming the reunion was also cut short and needed a part two.
Fans took to social media to express their frustration with the taping by claiming it was boring and rushed.
"That [Below Deck reunion] was the worst EVER… and it had nothing to do with being virtual (as many waaaaay better reunions have also been virtual). Far too rushed, rehashed all the same points, boringgggg," one die-hard fan tweeted, adding a yawning emoji and sloth GIF.
As Bravo fans know, there is typically a great deal of arguing, and at times it takes several segments just to discuss one particular issue. That didn't seem to happen in this case as several serious topics felt rather glossed over. For instance, as another fan pointed out, third stew Elizabeth Frankini, who was fired prior to the finale, seemed rather annoyed when she wasn't allowed more time to express how bullied she felt by Francesca Rubi and Ashling Lorger.
The fan wrote, "[Below Deck] reunion was boring. Seemed like everyone just quickly apologized and moved on to the next topic."
While some claim it was boring and rushed, others mentioned the lack of professionalism by James Hough of the deck crew as he was seemingly looking down at his phone at certain points throughout the taping. He was also called out for his attire and for allowing his dogs to roam free in the background.
"Anyone else mesmerized by James's [two] dogs in the background of the reunion taping," one person wondered. Another simply tweeted, "Way to get dressed up for the reunion, James."
Meanwhile, in other Below Deck news, My Seanna has hit the market for the bargain price of $26.5 million, per Showbiz Cheat Sheet. The 185-foot yacht is large enough to accommodate 12 high-maintenance guests and 12 whiny crew members. The vessel, which was built in 2001, features a master suite, four double rooms, a VIP cabin, gym equipment, a helipad, and a jacuzzi.
Once someone snags this iconic boat, they can expect to spend another huge chunk of cash just on fuel alone, which Captain Lee Rosbach recently explained to a fan via Twitter.
"You can spend between [$50,000 to $100,000] depending on where you fuel and how much your tanks will hold," he told a curious fan.
You can spend between 50-100K depending on where you fuel and how much your tanks will hold. On charter, it depends on where you go and how long you run to get there and the speed at which you run. A lot of variables. https://t.co/pJyRvm4OzL

— Captain Lee (@capthlr) September 15, 2020
The vessel is currently docked at a marina in Ft. Lauderdale, Florida, where it is undergoing improvements including "complete engine and generator rebuilds."
The Below Deck production team is likely gearing up to film season nine following the reunion, which aired on February 22.
Photo Credit: Laurent Basset/Bravo