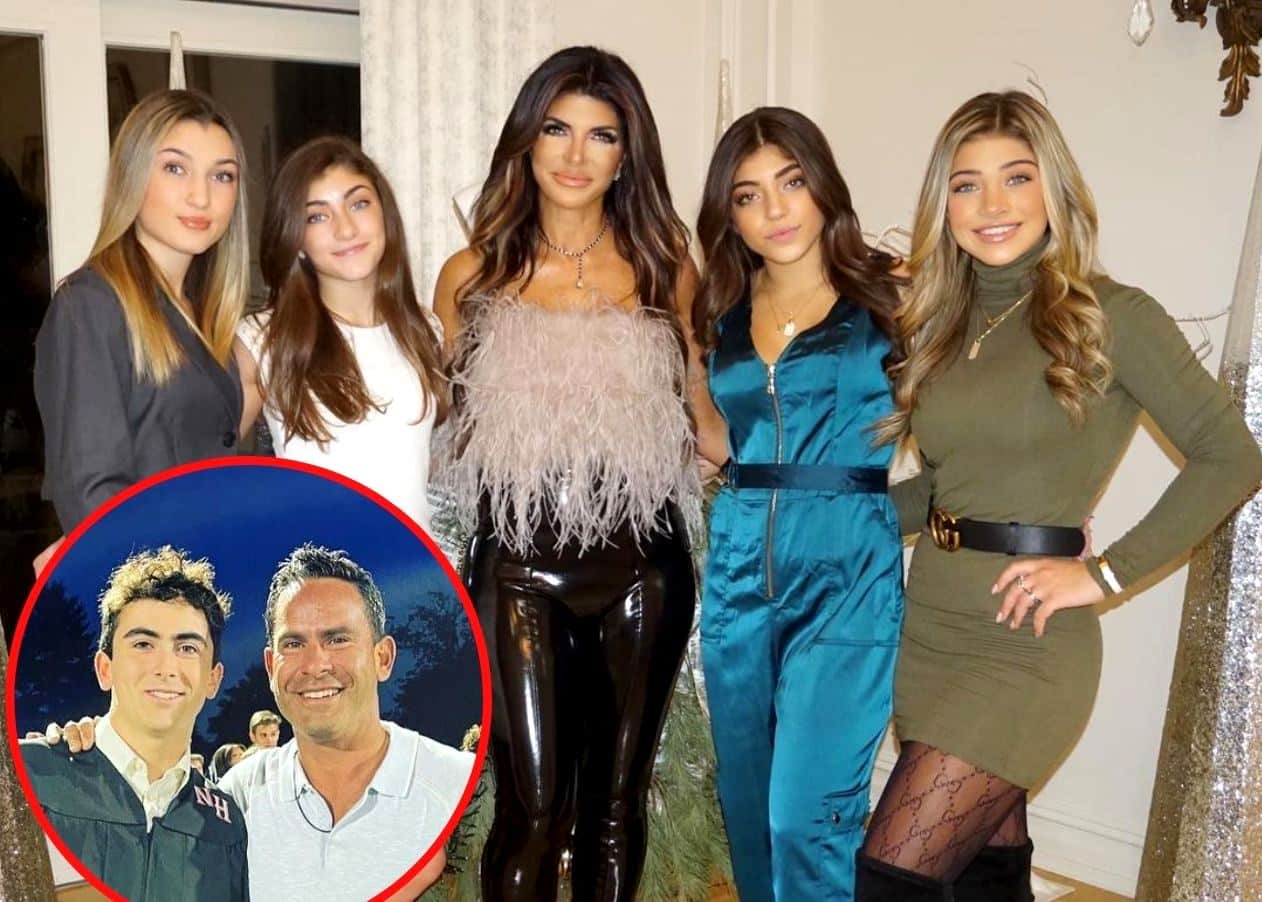 Teresa Giudice and her four daughters are blending well with the family of Luis "Louie" Ruelas. The couple got engaged on a romantic getaway in Greece not long after their one-year anniversary.
On Teresa's Instagram, she posted a photo of her daughters (Gia, Gabriella, Milania, and Audriana) with Louie's youngest son. Louie Ruelas Jr. was celebrating his 18th birthday with many family members present. In the photo, the Giudice girls were all smiles as they stood behind their stepbrother-to-be (and his Ferrari-themed birthday cake).
In the caption, Teresa addressed Louie Jr. directly, saying, "Happy 18th Birthday Louie!!! It was so much fun celebrating your birthday with you." She then went on to say that he was "an amazing man" and had a "bright an [sic] amazing future" ahead of him.
On Gia's Instagram, she posted an image of the festivities as well, and she wrote the caption, "Cheers to your new sisters."
Gia recently reunited with her father Joe Giudice in the Bahamas almost two years after he was deported from the United States. In a video posted to Joe's Instagram, the father and daughter were walking together, shoulder to shoulder, saying hi as they smiled into the camera.
Joe has made certain comments about Teresa's engagement (including the idea that it happened a little quickly), but he ultimately gave his blessing to the happy couple. After his deportation, fans learned that Joe was also in the dating pool.
Life is turning around for the 49-year-old former housewife. For quite some time, Teresa went through a period of hardship after she and her then-husband were forced to serve time in federal prison. After their release, they began the procedures for divorce.
Teresa recently spoke about her challenges and victories on a podcast called Knockin' Doorz Down, which showcases people who have turned their struggles into success. Whether fans love her or not, most anyone can acknowledge that Teresa fights for what she wants.