Southern Charm's Kathryn Dennis is perhaps in a better place with ex-boyfriend Thomas Ravenel, the father of her two children. The exes recently ended a bitter custody battle, which resulted in Thomas being the primary custodian.
Kathryn has been open about her struggles since losing custody, and has posted on social media about her pain. In one snapshot, Kathryn is crying as she looks to the side. Another photo includes a message about the difficulty of not having one's children.
However, Kathryn just revealed photos of herself with her children and her ex. The images were documented on Instagram, as the four of them met to celebrate Saint's sixth birthday. The 30-year-old star appeared happy to be with her children again.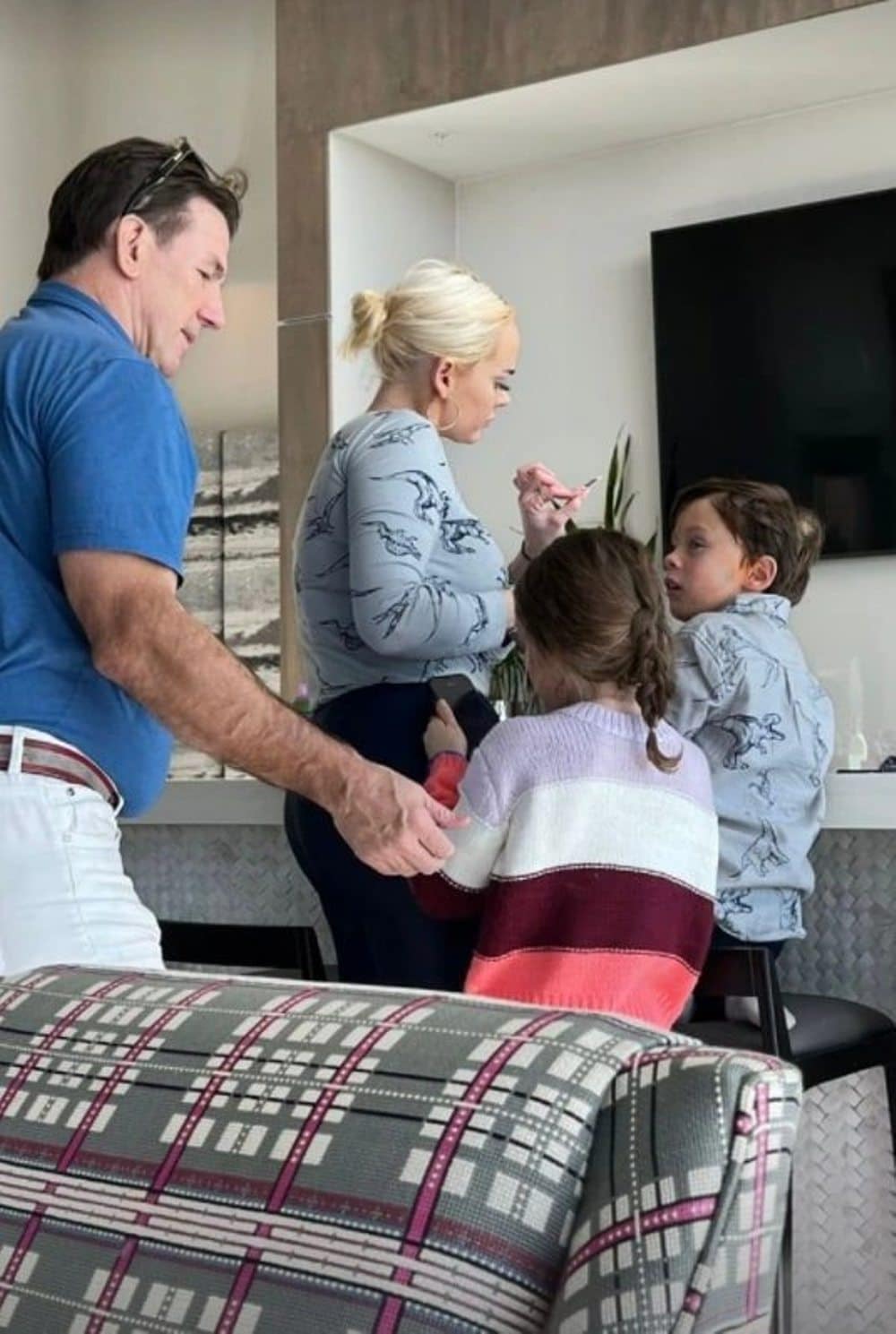 In one photo, Kathryn closes her eyes as she gives ex-boyfriend Thomas a hug. In another, the birthday boy is biting straight into a cake, which was decorated with shapes of balloons. The image was captioned, "That's my boy!" In a different snapshot, Kathryn is shown with both her son and her daughter Kensington, who is now seven.
Thomas recently threw an earlier party for Saint, but Kathryn wasn't in attendance. In Thomas's photos, Saint is holding a juice box by the cake, while his father is close by. The party was an extravagant affair, with many children and an inflatable slide.
Although his ex was not invited on that evening, Kathryn had plans of her own. She was at a game night with her friends, which was also documented via videos on social media. The friends were enjoying an escape room-type game.
The custody battle between the exes lasted months, and began with Thomas's accusation that Kathryn was neglectful, and abused substances. The 30-year-old, however, consistently stated that she did neither.
After losing the custody battle in August, Kathryn expressed that the family court system wronged her during the proceedings. In the midst of the trial, Thomas and the kids moved to Aiken, South Carolina. He then posted a video of the children after the move, as they jumped into a pool.
Although Kathryn does not have current custody, she can visit the kids under supervision. On a reunion episode of Southern Charm, Kathryn revealed that she hadn't even met Thomas's newborn, because of the ensuing trial. Perhaps the recent party is a sign of peaceful times to come.