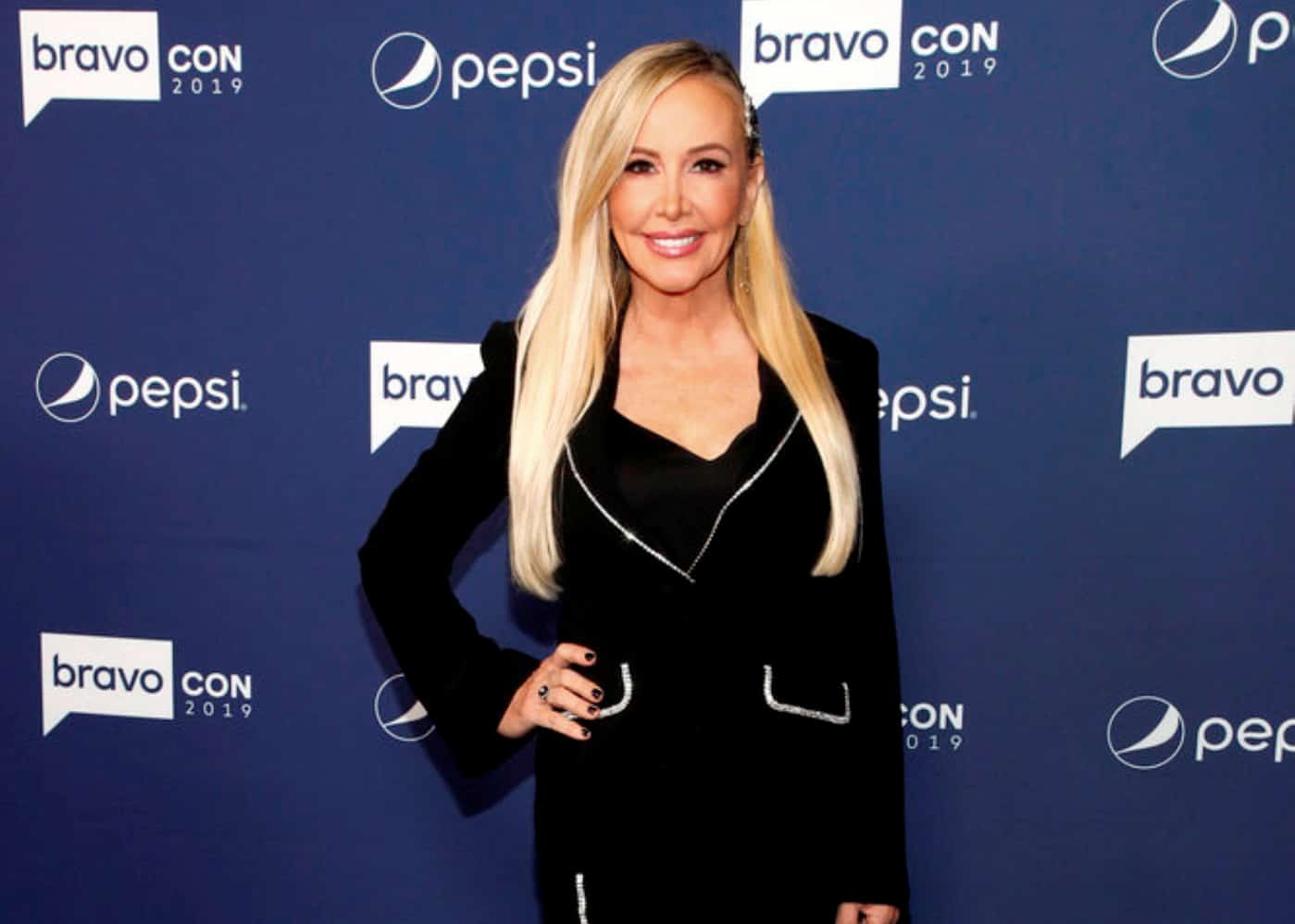 In the last several years, Shannon Beador has experienced hurtful comments from cast members concerning her weight.
During an infamous restaurant scene on The Real Housewives of Orange County, Kelly Dodd made insinuations about her body in front of the cast.
On Monday, however, Shannon took to Instagram to reveal a photo of her weight loss progress. Wearing all black, the star stood in front of a mirror and took a snapshot.
In the caption of the post, Shannon explained how she succeeded: "Have spent the last few months eating clean, exercising, taking @realforrealcuisine Mineral-Aid Nightly for detoxification, and have finally balanced my hormones! 🎉 Today I am down 14 pounds with just a little more to go!"
She went on to say, "I lift up my shirt to show in my story… 😳." Then, on her Instagram Story, she revealed more of her figure and said, "Today, I'm down 14 lbs., which I'm excited about. And I have a little bit more to go to get to the finish line… this time it's happening."
Her costar Emily Simpson has also been open about her weight-loss success. Last month on Instagram, Emily released a video of her exercise schedule, and she thanked a fitness coach "for motivating me to bust my ass with early morning workouts!… Life is about balance! I work out hard so I can eat Turkey sandwiches and slam tequila shots!"
At the end of the post, Emily expressed: "Remember life is short so ROCK that bathing suit with your head held high! There's no one like you so own your YOUniqueness and let your confidence shine!"